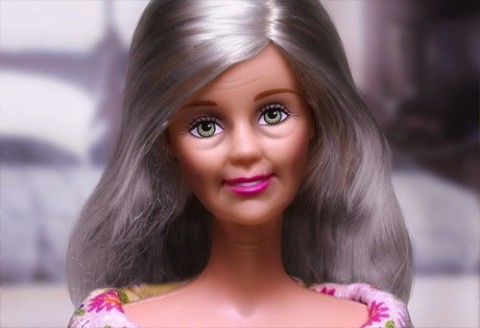 From the playful mind of Joanna Renteria comes two tongue-in-cheek holiday gift ideas: "Delusional Master's Barbie™" and "Ph.D. Masochist Barbie™." A full-time grad student pursuing her own M.A. in Mass Communication, Renteria may have a future in writing ad copy, describing Graduate School Barbie thusly:
Every Graduate School Barbie comes with these fun-filled features guaranteed to delight and entertain for hours: Grad School Barbie comes out of the box with a big grin on her face that turns into a frown after 2 weeks or her first advisor meeting (whichever comes first). She also has adorable black circles under her delightfully bloodshot eyes.

Comes with two outfits: a grubby pair of blue jeans and 5-year-old gap T-shirt, and a floppy pair of gray sweatpants with a matching "I hate my life" T-shirt.
9 volt lithium batteries are sold separately. But what about Graduate School Ken?  He's waiting for someone to breathe comic life into him. Any takers?
Related Content:
The Illustrated Guide to a Ph.D.
So You Want to Get a PhD in the Humanities?
Serial Entrepreneur Damon Horowitz Says "Quit Your Tech Job and Get a Ph.D. in the Humanities"