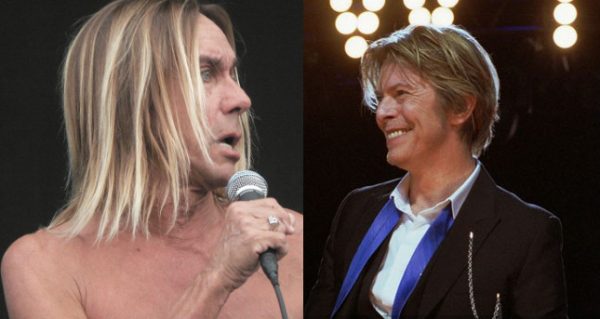 Images of Mr. Bowie & Mr. Pop, via Wikimedia Commons
Briefly noted: Every Friday night, Iggy Pop hosts a radio show, "Iggy Confidential," on BBC 6 Music. And the latest episode featured Pop paying a two-hour tribute to his friend, David Bowie. Click here, and hear Pop spin his favourite Bowie records and reminisce about their times together. The recording will be available online for the next 26 days.
Follow Open Culture on Facebook, Twitter, Instagram, Google Plus, and Flipboard and share intelligent media with your friends. Or better yet, sign up for our daily email and get a daily dose of Open Culture in your inbox. And if you want to make sure that our posts definitely appear in your Facebook newsfeed, just follow these simple steps.
Related Content:
Prof. Iggy Pop Delivers the BBC's 2014 John Peel Lecture on "Free Music in a Capitalist Society"
David Bowie Sings Impressions of Bruce Springsteen, Lou Reed, Iggy Pop, Tom Waits & More In Studio Outtakes (1985)
Hear a Great Radio Documentary on William S. Burroughs Narrated by Iggy Pop