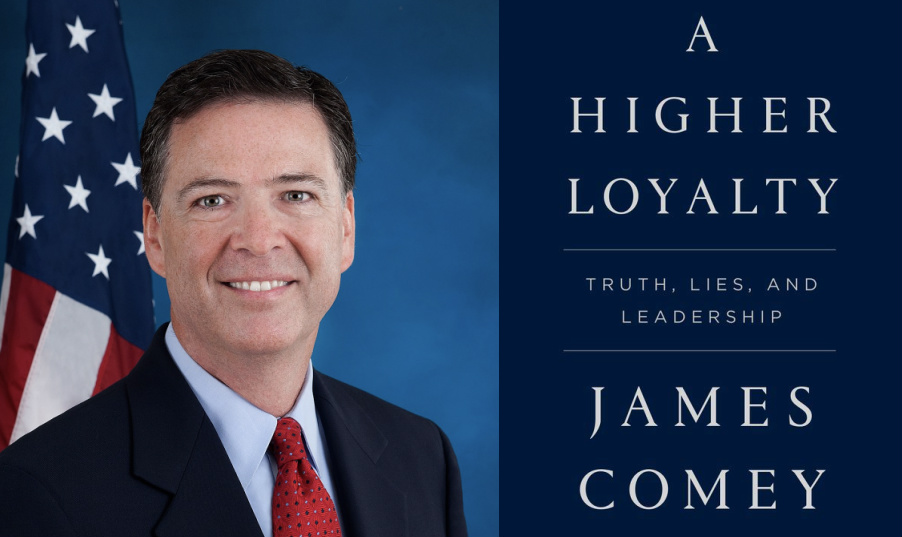 A quick heads up: The former director of the FBI James Comey has now officially released A Higher Loyalty: Truth, Lies, and Leadership. The 304-page memoir gives you an inside look at Comey's long career in law enforcement. But it's mostly gaining attention because of what Comey has to say about his controversial interactions with Donald Trump--interactions which, The New York Times correctly observes, set "in motion a cascade of political and legal consequences that led directly to the appointment of Robert S. Mueller III as special counsel overseeing the federal investigation into Russian interference in the 2016 election."
You can now buy A Higher Loyalty in hardback and Kindle formats. Or if you start a 30 day free trial with Audible.com, you can download two free audio books of your choice. At the end of 30 days, you can decide whether you want to become an Audible subscriber or not. No matter what you decide, you get to keep the two free audiobooks. A Higher Loyalty can be one of them. It runs 9 hours and is narrated by Comey himself. To sign up for Audible's free trial program here, follow the prompts/instructions on this page.
NB: Audible is an Amazon.com subsidiary, and we're a member of their affiliate program. Also, this post is not an endorsement of the book.
Follow Open Culture on Facebook and Twitter and share intelligent media with your friends. Or better yet, sign up for our daily email and get a daily dose of Open Culture in your inbox. 
If you'd like to support Open Culture and our mission, please consider making a donation to our site. It's hard to rely 100% on ads, and your contributions will help us provide the best free cultural and educational materials.