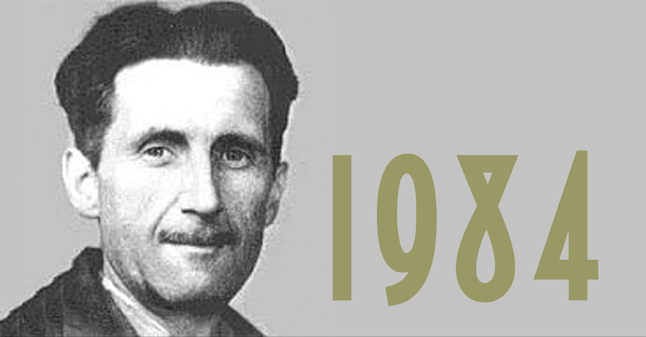 Creative Commons image via Wikimedia Commons
Over at the Internet Archive, you can find George Orwell's classic, 1984, available as a free audio book. As you'll see, the recording is professionally done. You can download the full zip file here. Or alternatively you can get the individual mp3 files, or stream them, from this page.
On a more permanent basis, you can find Orwell's 1949 work housed in our Free Audio Book Collection along with lots of other free texts. Here, you will also find Orwell's other major classic, Animal Farm.
Note: Looking for an easy way to download Orwell's classics, or any other audio book, for free? Just head over to Audible.com and register for a 14-day free trial. You can download any audio book for free. Then, when the trial is over, you can continue your Audible subscription (as I did), or cancel it, and still keep the audio book. The choice is entirely yours.