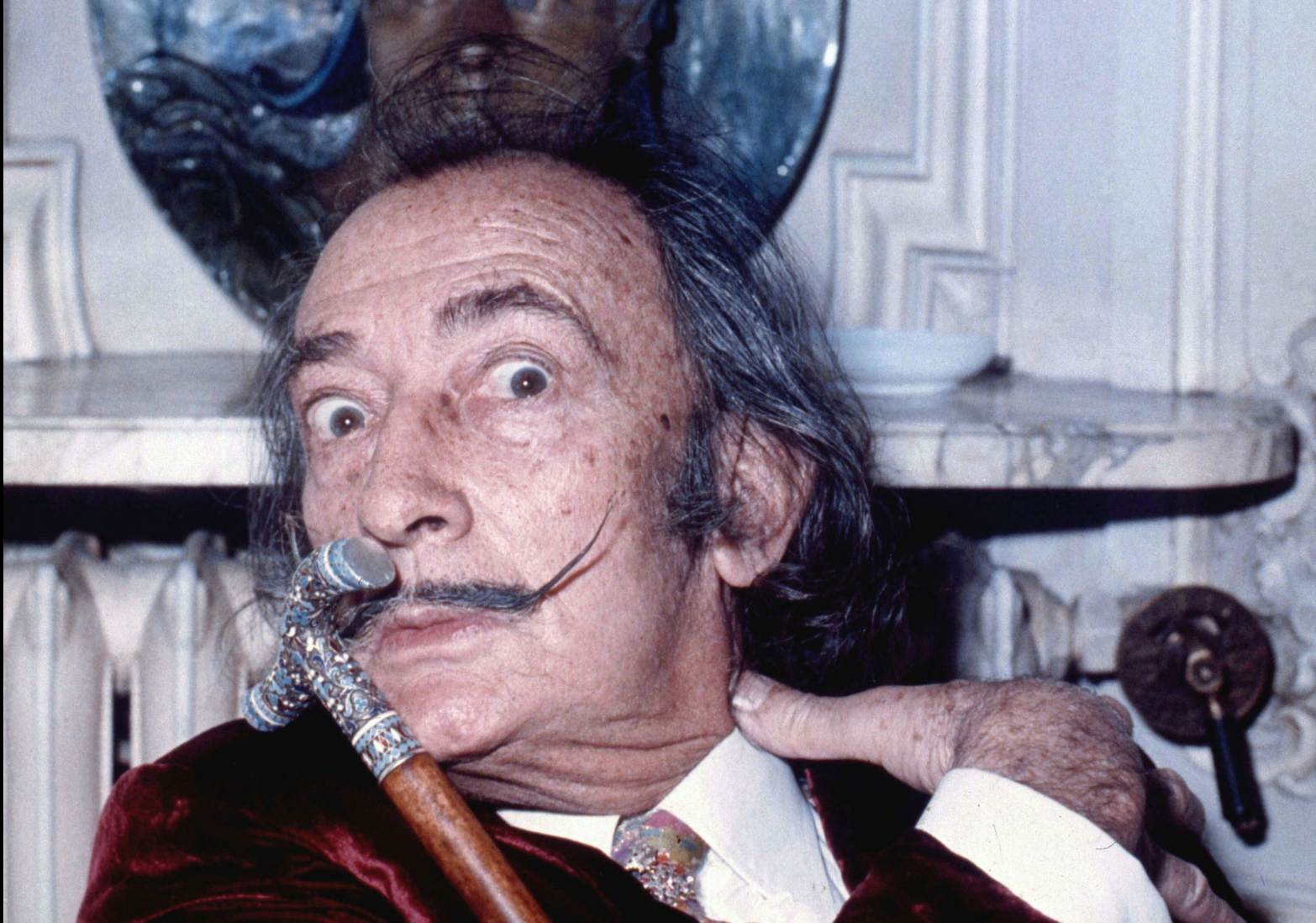 Image by Allan Warren, via Wikimedia Commons
Last month, a Spanish court ordered the exhumation of Salvador Dalí's, to see whether–as a paternity case claims–he's the father of María Pilar Abel Martínez, a tarot card reader born in 1956. When experts opened his crypt on Thursday night, they encountered a pretty remarkable scene. According to Narcís Bardalet, the doctor who embalmed the artist's body back in 1989, Dalí's face was covered with a silk handkerchief – a magnificent handkerchief." "When it was removed, I was delighted to see his moustache was intact … I was quite moved. You could also see his hair." "His moustache is still intact, [like clock hands at] 10 past 10, just as he liked it. It's a miracle."  "The moustache is still there and will be for centuries." That's perhaps the last surviving trace of Dalí's schtick that will remain.
Would you like to support the mission of Open Culture? Please consider making a donation to our site. It's hard to rely 100% on ads, and your contributions will help us continue providing the best free cultural and educational materials to learners everywhere.
Also consider following Open Culture on Facebook and Twitter and sharing intelligent media with your friends. Or sign up for our daily email and get a daily dose of Open Culture in your inbox. 
Related Content:
Salvador Dalí Figurines Let You Bring the Artist's Surreal Paintings Into Your Home
The Tarot Card Deck Designed by Salvador Dalí
Salvador Dalí's 1973 Cookbook Gets Reissued: Surrealist Art Meets Haute Cuisine
Salvador Dalí's Avant-Garde Christmas Cards
Walk Inside a Surrealist Salvador Dalí Painting with This 360º Virtual Reality Video
Hieronymus Bosch Figurines: Collect Surreal Characters from Bosch's Paintings & Put Them on Your Bookshelf