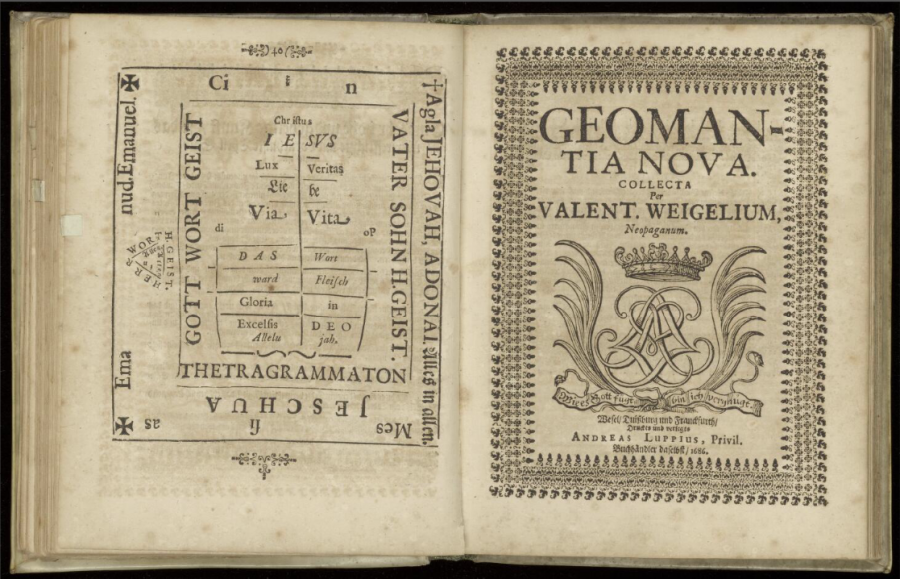 Back in Decem­ber we brought you some excit­ing news. Thanks to a gen­er­ous dona­tion from Da Vin­ci Code author Dan Brown, Amsterdam's Rit­man Library—a siz­able col­lec­tion of pre-1900 books on alche­my, astrol­o­gy, mag­ic, and oth­er occult subjects—has been dig­i­tiz­ing thou­sands of its rare texts under a dig­i­tal edu­ca­tion project cheek­i­ly called "Her­met­i­cal­ly Open." We are now pleased to report, less than two months lat­er, that the first 1,617 books from the Rit­man project have come avail­able in their online read­ing room. The site is still in beta, so to speak; in their Face­book announce­ment, the Rit­man admits they are "still improv­ing the whole pre­sen­ta­tion," which is a bit clunky at the moment. But for fans and stu­dents of this lit­er­a­ture, a lit­tle incon­ve­nience is a small price to pay for full access to hun­dreds of rare occult texts.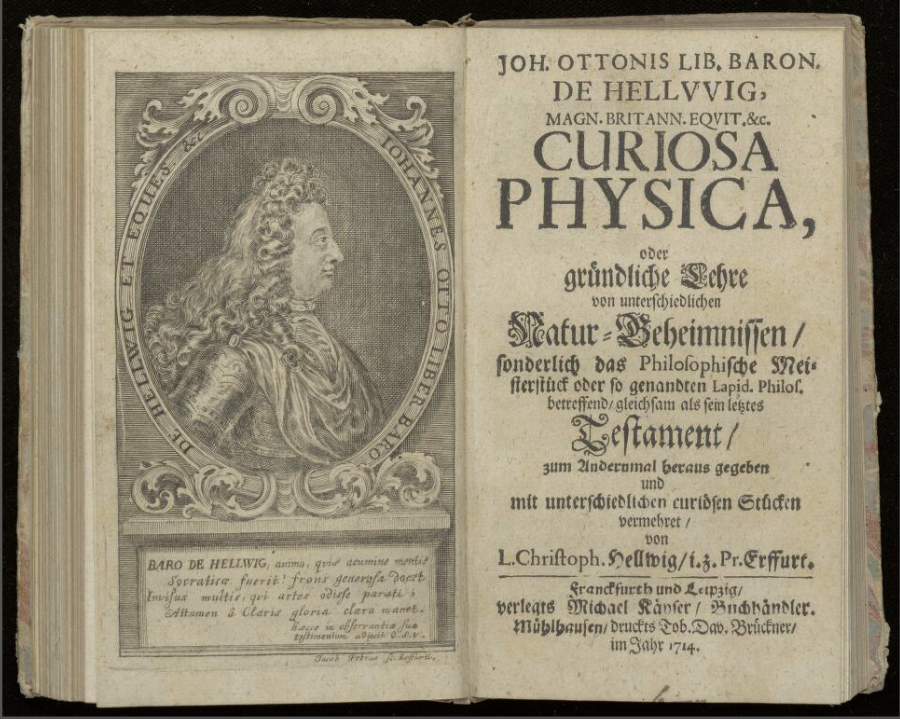 Vis­i­tors should be aware that these books are writ­ten in sev­er­al dif­fer­ent Euro­pean lan­guages. Latin, the schol­ar­ly lan­guage of Europe through­out the Medieval and Ear­ly Mod­ern peri­ods, pre­dom­i­nates, and it's a pecu­liar Latin at that, laden with jar­gon and alchem­i­cal ter­mi­nol­o­gy. Oth­er books appear in Ger­man, Dutch, and French. Read­ers of some or all of these lan­guages will of course have an eas­i­er time than mono­lin­gual Eng­lish speak­ers, but there is still much to offer those vis­i­tors as well.
In addi­tion to the plea­sure of pag­ing through an old rare book, even vir­tu­al­ly, Eng­lish speak­ers can quick­ly find a col­lec­tion of read­able books by click­ing on the "Place of Pub­li­ca­tion" search fil­ter and select­ing Cam­bridge or Lon­don, from which come such notable works as The Man-Mouse Takin in a Trap, and tortur'd to death for gnaw­ing the Mar­gins of Euge­nius Phi­lalethes, by Thomas Vaughn, pub­lished in 1650.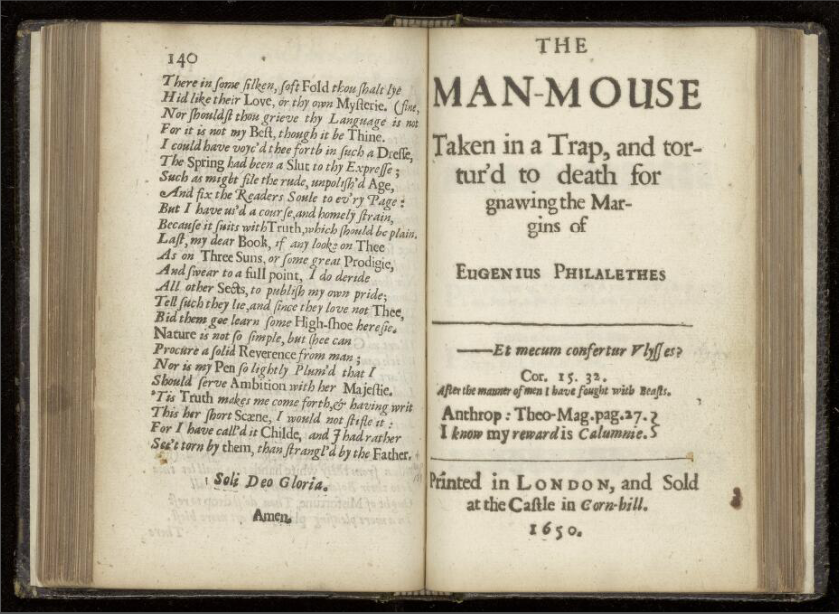 The lan­guage is archaic—full of quirky spellings and uses of the "long s"—and the con­tent is bizarre. Those famil­iar with this type of writ­ing, whether through his­tor­i­cal study or the work of more recent inter­preters like Aleis­ter Crow­ley or Madame Blavatsky, will rec­og­nize the many for­mu­las: The trac­ing of mag­i­cal cor­re­spon­dences between flo­ra, fau­na, and astro­nom­i­cal phe­nom­e­na; the care­ful pars­ing of names; astrol­o­gy and lengthy lin­guis­tic ety­molo­gies; numero­log­i­cal dis­cours­es and philo­soph­i­cal poet­ry; ear­ly psy­chol­o­gy and per­son­al­i­ty typ­ing; cryp­tic, cod­ed mythol­o­gy and med­ical pro­ce­dures. Although we've grown accus­tomed through pop­u­lar media to think­ing of mag­i­cal books as cook­books, full of recipes and incan­ta­tions, the real­i­ty is far dif­fer­ent.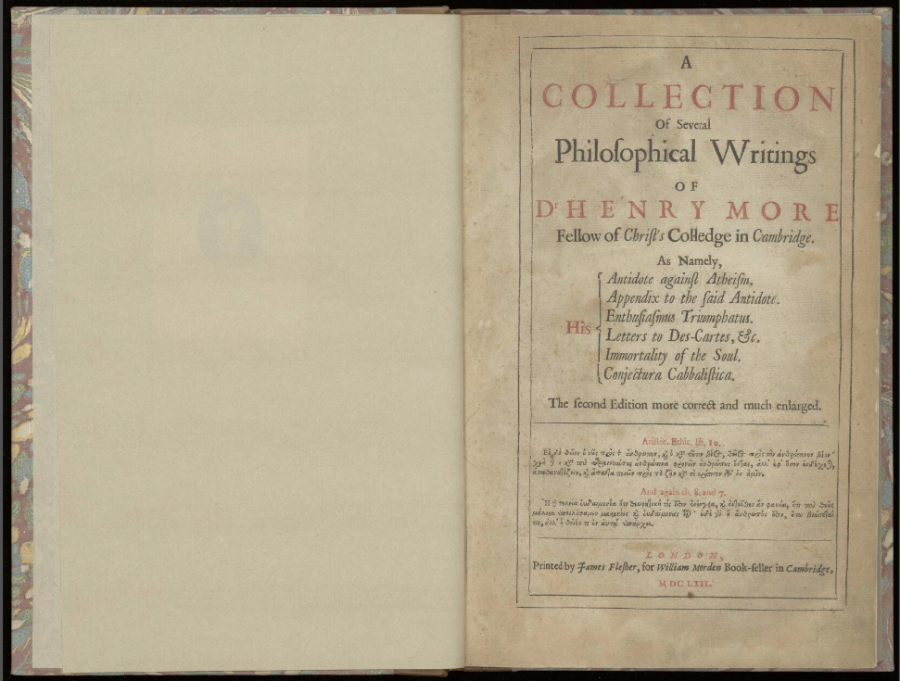 Encoun­ter­ing the vast and strange trea­sures in the online library, one thinks of the type of the magi­cian rep­re­sent­ed in Goethe's Faust, holed up in his study,
Where even the wel­come day­light strains
But duski­ly through the paint­ed panes.
Hemmed in by many a top­pling heap
Of books worm-eat­en, gray with dust,
Which to the vault­ed ceil­ing creep
The library doesn't only con­tain occult books. Like the weary schol­ar Faust, alchemists of old "stud­ied now Phi­los­o­phy / And Jurispru­dence, Med­i­cine,— / And even, alas! The­ol­o­gy." Click on Cam­bridge as the place of pub­li­ca­tion and you'll find the work above by Hen­ry More, "one of the cel­e­brat­ed 'Cam­bridge Pla­ton­ists,'" the Lin­da Hall Library notes, "who flour­ished in mid-17th-cen­tu­ry and did their best to rec­on­cile Pla­to with Chris­tian­i­ty and the mechan­i­cal phi­los­o­phy that was begin­ning to make inroads into British nat­ur­al phi­los­o­phy." Those who study Euro­pean intel­lec­tu­al his­to­ry know well that More's pres­ence in this col­lec­tion is no anom­aly. For a few hun­dred years, it was dif­fi­cult, if not impos­si­ble, to sep­a­rate the pur­suits of the­ol­o­gy, phi­los­o­phy, med­i­cine, and sci­ence (or "nat­ur­al phi­los­o­phy") from those of alche­my and astrol­o­gy. (Isaac New­ton is a famous exam­ple of a mathematician/scientist/alchemist/believer in strange apoc­a­lyp­tic pre­dic­tions.)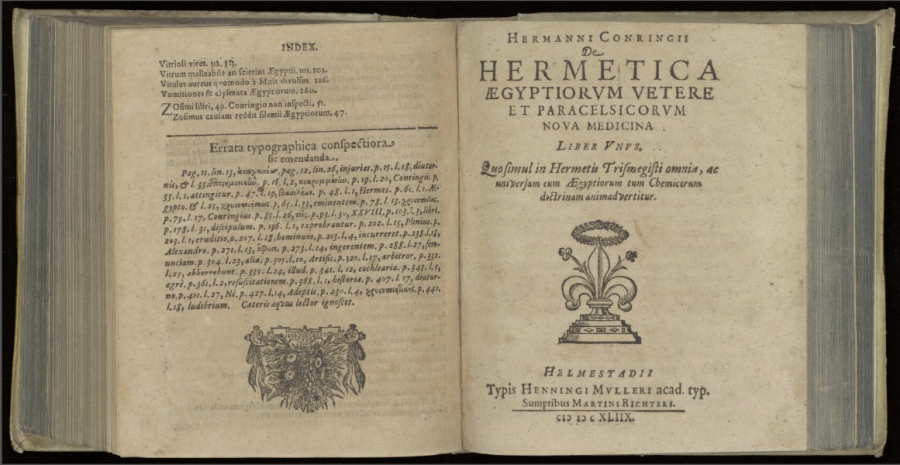 Giv­en the Ritman's alacrity and eager­ness to pub­lish this first batch of texts, even as it works to smooth out its inter­face, we'll like­ly see many hun­dreds more books become avail­able in the next month or so. For updates, fol­low the Rit­man Library and The Embassy of the Free Mind—Dan Brown's own Dutch library of rare occult books—on Face­book.
Enter the Rit­man's new dig­i­tal col­lec­tion of occult texts here.
Relat­ed Con­tent:
3,500 Occult Man­u­scripts Will Be Dig­i­tized & Made Freely Avail­able Online, Thanks to Da Vin­ci Code Author Dan Brown
Isaac Newton's Recipe for the Myth­i­cal 'Philosopher's Stone' Is Being Dig­i­tized & Put Online (Along with His Oth­er Alche­my Man­u­scripts)
Aleis­ter Crow­ley Reads Occult Poet­ry in the Only Known Record­ings of His Voice (1920)
Josh Jones is a writer and musi­cian based in Durham, NC. Fol­low him at @jdmagness