The work required to become an accomplished singer or instrumentalist can seem burdensome. Many an aspiring musician may seek to avoid years of apprenticeship, especially now that getting famous for being famous has become a real career ambition, soon to appear in a course catalog at your local college. But there are still plenty of hard-working players hacking away at building up their chops. Next to a good in-person music teacher, their best resources are materials put out by a rare breed of musicians' musicians, expert players who also teach—not only for a paycheck but also from a desire to share their enthusiasm for their art.
When it comes to playing electric bass, there are lessons online aplenty, some of them from big names like Jaco Pastorius and Marcus Miller, both of whom have recorded solid advice on video. But if you really want to dig deep into the fine nuances of bass playing, and learn from a world-renowned player who is also a master teacher, you cannot miss Carol Kaye's Playing Tips. Packaged in a charming Web 1.0 format on her website, these tips–150 in total–preserve her responses to message board questions from the 90s. The format may be dated, but her discussions of technique are timeless.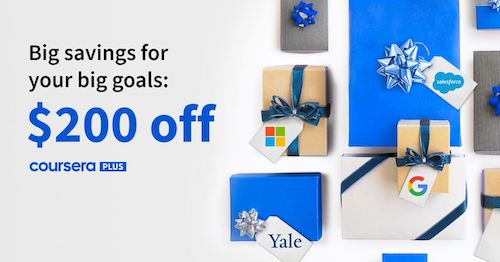 Some of the tips tackle very specific issues, and others, like the essential #40 below, describe musical wisdom of the ages in encouraging, succinct, accessible writing.
PRACTICING. Set aside a quiet time, about 1 hour day if you can… Try going over a difficult pattern at slow tempos, and put a "loop" on it, play it over and over and over… until it feels comfortable for you. Make your practice time a fun time by mixing up the various things you have to do, and do them first before allowing yourself some "jam" time…. Tho' you might not feel like practicing, not in the mood, have tensions of many things on your mind, tell yourself: "this is my time away from everyone and everything, I deserve this time to myself" and make yourself get on the instrument. By focusing in on the music and practicing, your fingers will thank you, your brain will relax and you'll get some good work done to help you play better — no better feeling than this, even if it's just 45 min. a day, it's "your time," a little of this, a little of that, and you're playing better and better….
Not only does Kaye answer questions about practice and theory, but she also addresses important issues of tone. Her advice below in #100 on techniques for muting the strings may come as a revelation to many players who have relied on using their palm.
The way I mute the strings is by folding over a piece of felt muting (buy at the sewing section at Target, Walmart etc.) so it's doubled to a width of about 1-1/2″. Take it and tape it (I use masking tape) to on top of the bridge area, but laying slightly ahead of the bridges…. Thus, it lays on top of the strings and kills the over- and under-tones, making your bass sounds more defined….
"You'll notice an immediate difference in sound," she assures her readers/students, "and your band will too as well as the audience…. In recording, it's a must." Kaye advises on "chordal thinking," soloing, playing jazz patterns, and, of course, "groove," in tip #1:
A good way to get your groove-sense together is to take a piece of music (a chord chart of some kind), put an electric metronome on, and have it beat on every beat (at first) while you pat your left foot. Now, with the metronome beating 1-2-3-4, count the bars while patting your left foot 1-2-3-4. Count: 1-2-3-4, 2-2-3-4, 3-2-3-4, 4-2-3-4, then start over on the next 4 bars…. Now start over and reduce the speed of the metronome to 1/2 that speed… try to place it on beats 2 and 4 by counting 1-1234… so you can feel its beats as off-beats 1 and 3 while it beats on 2 and 4 (like a drummer's snare drum beat). This is critical that you leave the holes of 1 and 3, those are your spots to play (no pun intended)….  I guarantee it that you will start to feel a groove and be able to find your place in the music a lot better as you aim for the downbeats in the bars.
It's important to note that Kaye's tips are not meant as standalone lessons but were generally supplementary to her many books, teaching CDs, and DVD courses, which you can purchase here. Kaye also offers private Skype lessons for $65 each (note: "no punk or heavy metal players"), a fairly modest price given the stature of the instructor.
If somehow you haven't heard the name Carol Kaye, you have definitely heard the playing of this most prolific of session musicians, on classic albums from the Beach Boys to Neil Young to Ike & Tina Turner to Ray Charles to… too many classic artists to list. Part of the legendary L.A. group of musicians known as the Wrecking Crew, Kaye brought to rock and R&B a prodigious talent for playing jazz, her first love, and even her simplest bass lines shine with perfect timing and unforgettable hooks. Learn more about Kaye in the short documentary at the top, at her site's biography, and at the links below.
You can find Kaye's 150 bass playing tips on three separate pages: here, here and here.
Related Content:
Meet Carol Kaye, the Unsung Bassist Behind Your Favorite 60s Hits
How Carol Kaye Became the Most Prolific Session Musician in History
Jazz Legend Jaco Pastorius Gives a 90 Minute Bass Lesson and Plays Live in Montreal (1982)
Paul McCartney Offers a Short Tutorial on How to Play the Bass Guitar
Josh Jones is a writer and musician based in Durham, NC. Follow him at @jdmagness