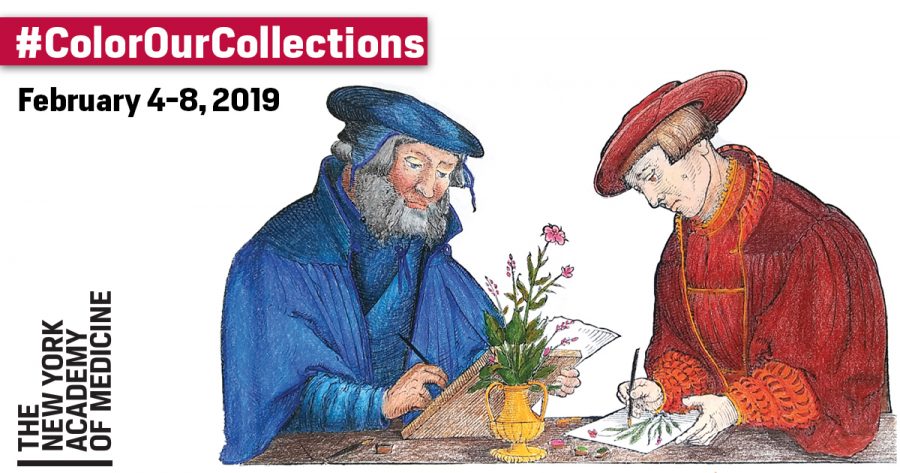 One can only color so many floral-trimmed affirmations before one begins to crave something slightly more perverse. An emaciated, naked, anthropomorphized mandrake root, say or…
Thy wish is our command, but be prepared to hustle, because today is the final day of Color Our Collections, a compellingly democratic initiative on the part of the New York Academy of Medicine.
Since 2016, the Academy has made an annual practice of inviting other libraries, archives, and cultural institutions around the world to upload PDF coloring pages based on their collections for the public's free download.
This year 113 institutions took the bait.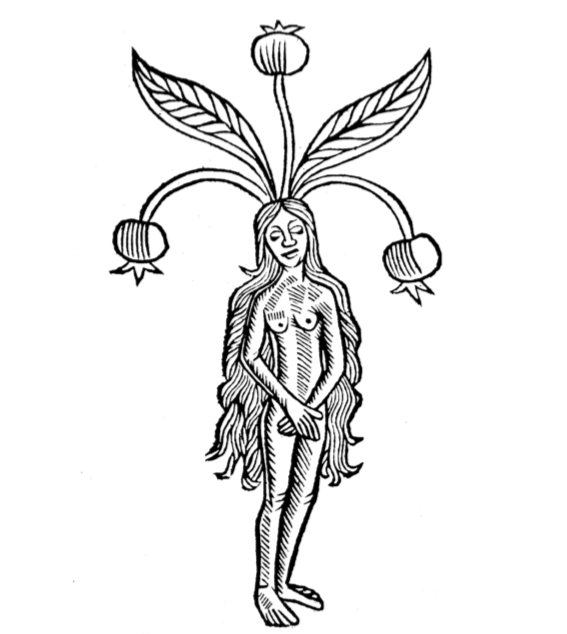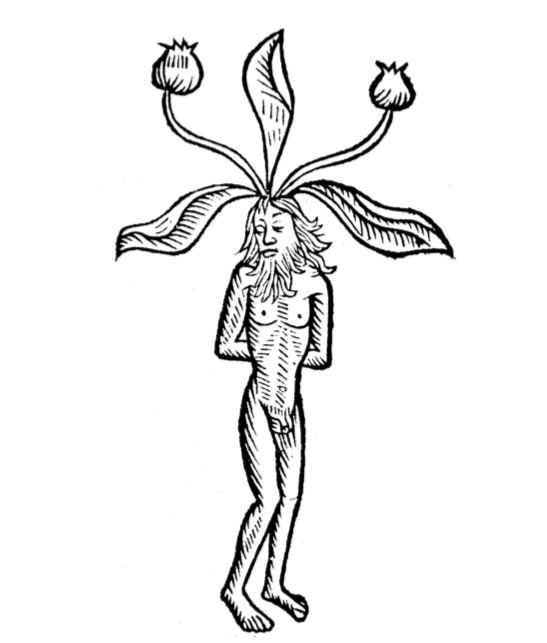 Our host, the New York Academy of Medicine kicks things off with the aforementioned mandrakes, and then some.
Medical subjects are a popular theme here. You'll find plenty of organs and other relevant details to color, compliments of Boston's Countway Library's Center for the History of Medicine, London's Royal College of Physicians, and the Historical Medical Library of The College of Physicians of Philadelphia (aka the Mütter Museum).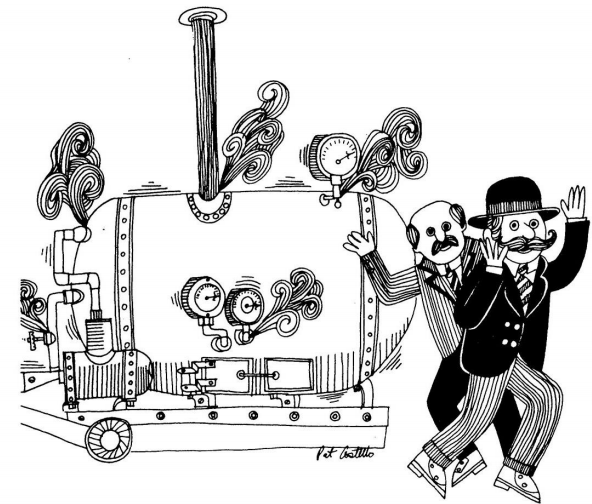 The coloring book of the Richardson-Sloane Special Collections Center at the Davenport Public Library is a bit more all-ages. They certainly remind me of my childhood. The work of native son, Patrick J. Costello, above, figures heavily here. Either he deserves a lot of credit for developing the School House Rock aesthetic, or he was one of a number of hard working illustrators tapping into the cartoon-y, thick-nibbed zeitgeist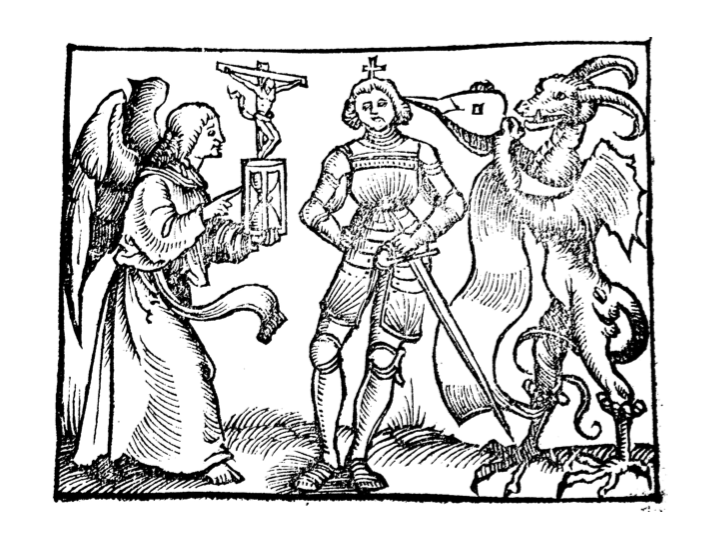 The Andover-Harvard Theological Library's coloring book has some divine options for those who would use their coloring pages as DIY 16th-century bookplates or alphabet primers.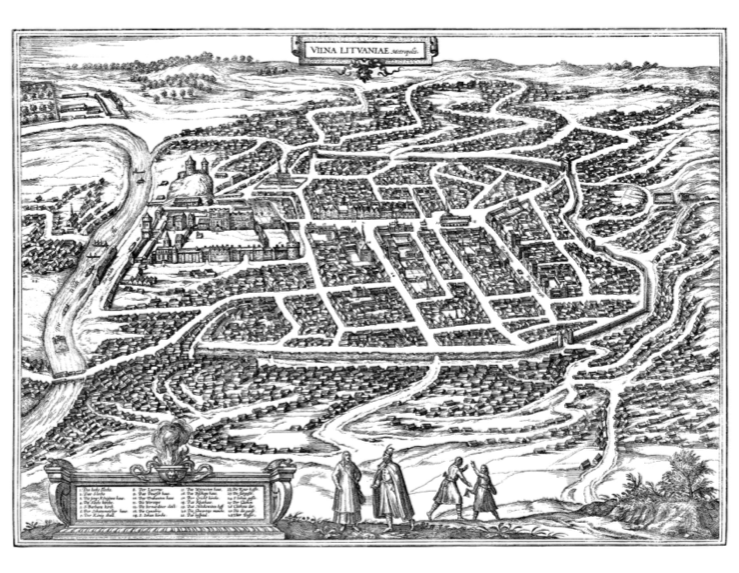 Those who need something more complex will appreciate the intricate maps of the Lithuanian Art Museum's coloring book. Coloring Franz Hogenberg's 1581 map of Vilnius is the emotional equivalent of walking the labyrinth for god knows how many hours.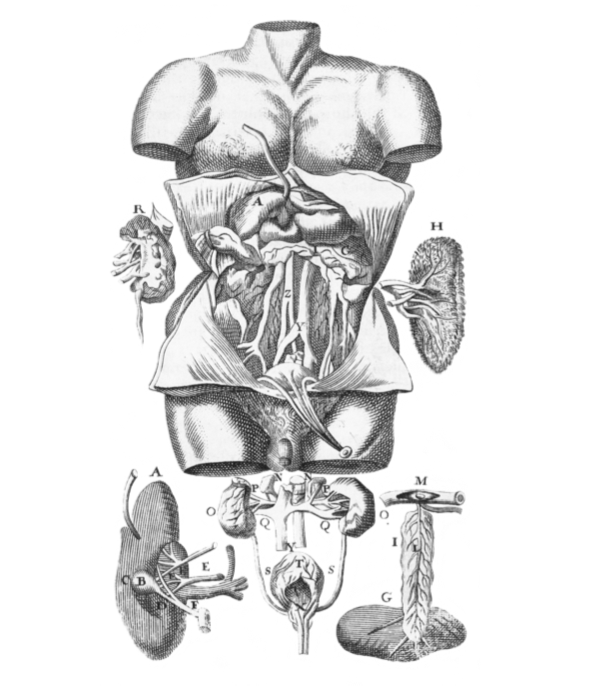 As befits a content website-cum-digital-National-Library, the Memoria Chilena Coloring Book 2019 has something for every taste: flayed anatomical studies, 1940's fashions, curious kitty cats, and a heaping helping of jesters.
Check out all your options here.
Once you've had your way with the Crayolas, please share your creations with the world, using the hashtag #ColorOurCollections.
Participating Institutions 2019
The New York Academy of Medicine Library
Royal College of Physicians, London
OHSU Historical Collections & Archives
University of Wisconsin-Milwaukee Special Collections
Swarthmore College Libraries
South Carolina State Library
Shenandoah County Library, Truban Archives
Biblioteca de la Universidad de Zaragoza
Christ's College Library, Cambridge
Tower Hill Botanic Garden
University of Waterloo Special Collections & Archives
Wageningen University & Research
Brunel University Special Collections
Hawaii State Foundation on Culture and the Arts
Washington State Library
Saint Francis de Sales Parish United by the Most Blessed Sacrament Parish History Archives
Getty Research Institute
Auckland Museum
Loyola University Chicago Archives & Special Collections
Seton Hall University Libraries
Bibliotheque interuniversitaire de Sante, Paris
Digital Library at Villanova University
West Virginia and Regional History Center
Bass Library, Yale University Library
University of Kansas Libraries
Medical Heritage Library
The Ohio State University Health Sciences Library
University of Massachusetts Amherst Libraries
Rutgers University Special Collections and University Archives
University of British Columbia Library
National Library of Medicine
Science History Institute
Ricker Library of Architecture and Art at the University of Illinois
Chautauqua Institution Archives
Bibliotheque et Archives nationales du Quebec
The LuEsther T. Mertz Library of the New York Botanical Garden
Auburn University Special Collections and Archives
Open Museum, Academia Sinica Center for Digital Cultures
Les Champs Libres
Lithuanian Art Museum
Memoria Chilena
Barret Library, Rhodes College
Wales Higher Education Libraries Forum (WHELF)
Royal Anthropological Institute
Delaware Museum of Natural History
James Madison University Libraries
Utah State University Libraries Special Collections & Archives
Stevens Institute of Technology / Archives & Special Collections
Waring Historical Library of the Medical University of South Carolina
Bernard Becker Medical Library at Washington University in St. Louis
University of Puget Sound
Drexel University College of Medicine Legacy Center Archives and Special Collections
Queens' College Library, Cambridge
Stadtbibliothek Koeln
Andover-Harvard Theological Library
Rare Book and Manuscript CRAI Library at University of Barcelona
Newberry Library
Historical Medical Library of The College of Physicians of Philadelphia
Lambeth Palace Library
Folger Shakespeare Library
University of Glasgow Archives and Special Collections
John J. Burns Library
Biodiversity Heritage Library
The University of Iowa Libraries, Iowa Digital Library
Tennessee State Museum
Center for the History of Medicine, Countway LIbrary
Russian State Library
South Carolina Historical Society
Library Company of Philadelphia
The Burke Library at Union Theological Seminary
Pratt Institute Archives
The Children's Museum of Indianapolis
Wangensteen Historical Library of Biology and Medicine, University of Minnesota Libraries
Washington University Libraries Julian Edison Department of Special Collections
Libraries and Cultural Resources, University of Calgary
Leonard H. Axe Library, Pittsburg State University
Susquehanna University, Blough-Weis Library
Richardson-Sloane Special Collections Center, Davenport Public Library
Denver Public Library, Western History and Genealogy
Findlay-Hancock County Public Library
Northern Illinois University
Escuela Superior de Artes de Yucatan
Lake County Public Library
United Nations Library Geneva
Jeleniorskie Centrum Informacji i Edukacji Regionalnej Ksiaznica Karkonoska
Women and Leadership Archives, Loyola University Chicago
Grand Portage National Monument Archives Collection
Jagiellonian Library
Botanical Research Institute of Texas
University of North Texas Libraries
Lehigh University Libraries Special Collections
Rare Book and Manuscript Library at the University of Illinois at Urbana-Champaign
Massachusetts General Hospital Archives & Special Collections
Clark Special Collections, McDermott Library, USAFA
Bibliotheque nationale de France
Centre for Chinese Contemporary Art Archive & Library
Shangri La Museum of Islamic Art, Culture & Design
British Library
Western University Archives and Special Collections
Europeana
Denver Botanic Gardens
MedChi, The Maryland State Medical Society
Grinnell College Libraries
University of Maryland, Baltimore County (UMBC)
Historical Society of Pennsylvania
National Library of Russia
Eastern Kentucky University Special Collections & Archives
Numelyo
Louisiana State University Special Collections
New York State Library
North Carolina Pottery Center
Royal Horticultural Society Libraries
Library of Virginia
Related Content:
Ayun Halliday is an author, illustrator, theater maker and Chief Primatologist of the East Village Inky zine.  See her onstage in New York City this Monday as host of  Theater of the Apes book-based variety show, Necromancers of the Public Domain. Follow her @AyunHalliday.