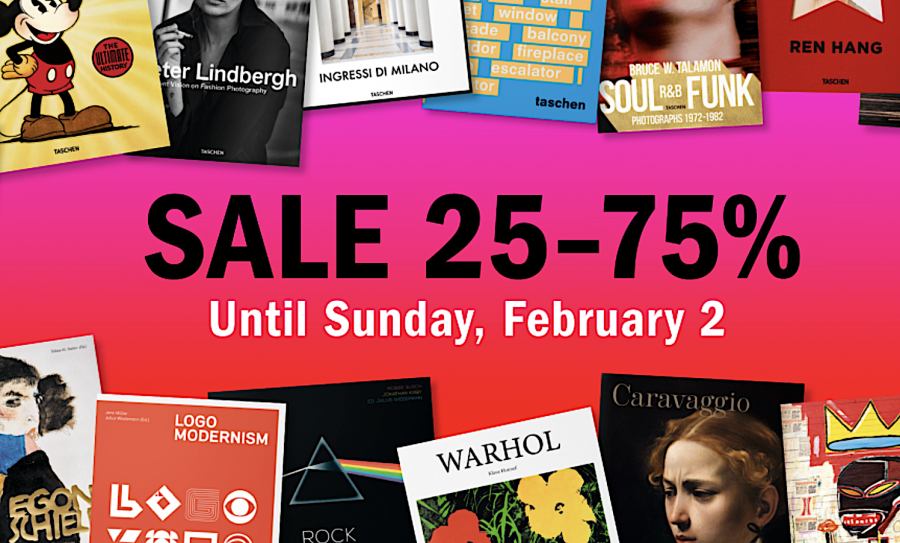 Taschen, the publisher of beautiful art books, is running its biannual warehouse sale through Sunday, February 2. This gives you the chance to buy books at nicely discounted prices–anywhere from 25% to 75% off.  Notable picks include Salvador Dali's cookbook and wine guide, Egon Schiele: The Complete Paintings 1909–1918, The Art of Burning Man, and Art Record Covers (which we recently featured on our site). Find the complete list of discounted titles here.
Note: Taschen is a partner with Open Culture. So if you purchase a book, it benefits not just you and Taschen. It benefits Open Culture too. So consider it win-win-win.
If you would like to sign up for Open Culture's free email newsletter, please find it here.
If you would like to support the mission of Open Culture, consider making a donation to our site. It's hard to rely 100% on ads, and your contributions will help us continue providing the best free cultural and educational materials to learners everywhere. You can contribute through PayPal, Patreon, Venmo (@openculture) and Crypto. Thanks!
Related Content:
A Beautiful New Book of Japanese Woodblock Prints: A Visual History of 200 Japanese Masterpieces Created Between 1680 and 1938
Salvador Dali's 1978 Wine Guide, The Wines of Gala, Gets Reissued: Sensual Viticulture Meets Surreal Art
Salvador Dalí's Tarot Cards Get Re-Issued: The Occult Meets Surrealism in a Classic Tarot Card Deck
Take a Close Look at Basquiat's Revolutionary Art in a New 500-Page, 14-Pound, Large Format Book by TASCHEN