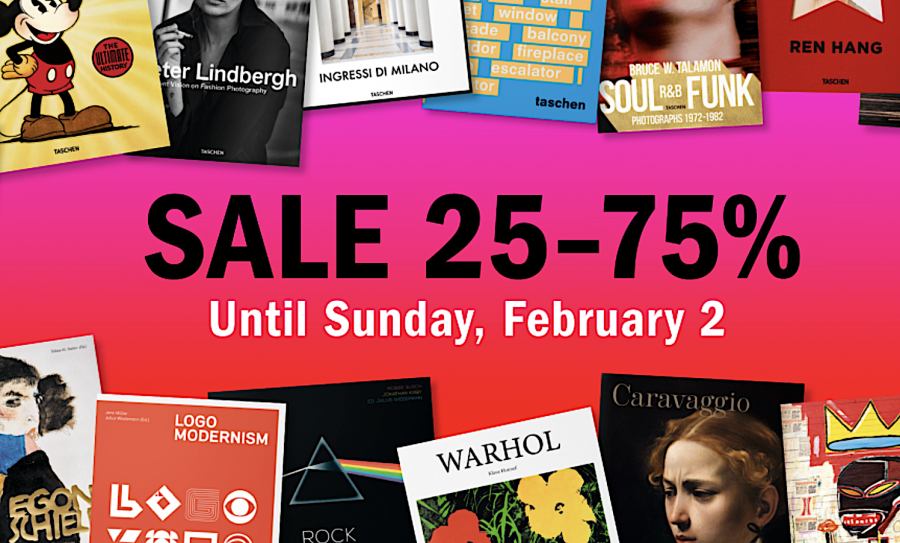 Taschen, the publisher of beautiful art books, is running its biannual warehouse sale through Sunday, February 2. This gives you the chance to buy books at nicely discounted prices–anywhere from 25% to 75% off.  Notable picks include Salvador Dali's cookbook and wine guide, Egon Schiele: The Complete Paintings 1909–1918, The Art of Burning Man, and Art Record Covers (which we recently featured on our site). Find the complete list of discounted titles here.
Note: Taschen is a partner with Open Culture. So if you purchase a book, it benefits not just you and Taschen. It benefits Open Culture too. So consider it win-win-win.
If you would like to get Open Culture post's via email, please sign up for our free email newsletter here.
And if you would like to support the mission of Open Culture, consider making a donation to our site. It's hard to rely 100% on ads, and your contributions will help us continue providing the best cultural and educational materials to learners everywhere. You can contribute through PayPal, Patreon, Venmo (@openculture) and Crypto. Thanks for your support!
Related Content:
A Beautiful New Book of Japanese Woodblock Prints: A Visual History of 200 Japanese Masterpieces Created Between 1680 and 1938
Salvador Dali's 1978 Wine Guide, The Wines of Gala, Gets Reissued: Sensual Viticulture Meets Surreal Art
Salvador Dalí's Tarot Cards Get Re-Issued: The Occult Meets Surrealism in a Classic Tarot Card Deck
Take a Close Look at Basquiat's Revolutionary Art in a New 500-Page, 14-Pound, Large Format Book by TASCHEN