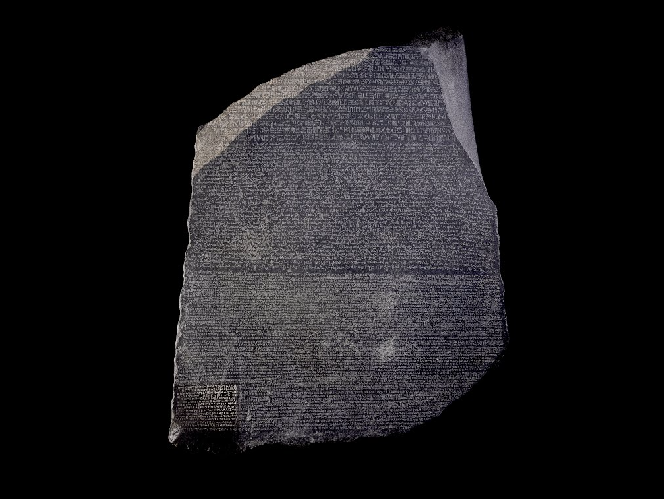 Since the first stir­rings of the inter­net, artists and cura­tors have puz­zled over what the flu­id­i­ty of online space would do to the expe­ri­ence of view­ing works of art. At a con­fer­ence on the sub­ject in 2001, Susan Haz­an of the Israel Muse­um won­dered whether there is "space for enchant­ment in a tech­no­log­i­cal world?" She referred to Wal­ter Benjamin's rumi­na­tions on the "poten­tial­ly lib­er­at­ing phe­nom­e­non" of tech­no­log­i­cal­ly repro­duced art, yet also not­ed that "what was for­feit­ed in this process were the 'aura' and the author­i­ty of the object con­tain­ing with­in it the val­ues of cul­tur­al her­itage and tra­di­tion." Eval­u­at­ing a num­ber of online gal­leries of the time, Haz­an found that "the speed with which we are able to access remote muse­ums and pull them up side by side on the screen is alarm­ing­ly imme­di­ate." Per­haps the "accel­er­at­ed mobil­i­ty" of the inter­net, she wor­ried, "caus­es objects to become dis­pos­able and to decline in sig­nif­i­cance."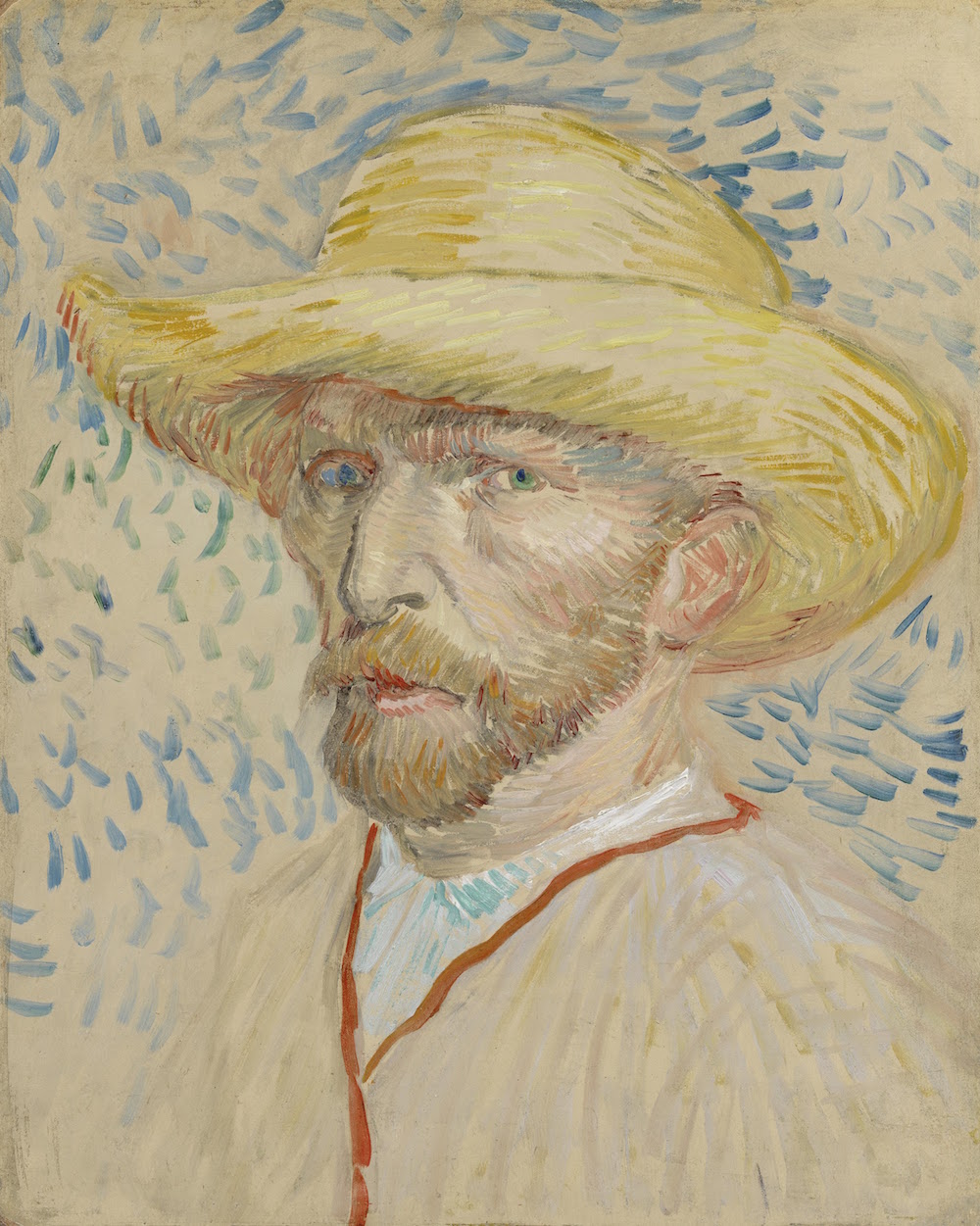 Fif­teen years after her essay, the num­ber of muse­ums that have made their col­lec­tions avail­able online whole, or in part, has grown expo­nen­tial­ly and shows no signs of slow­ing. We may not need to fear los­ing muse­ums and libraries—important spaces that Michel Fou­cault called "het­ero­topias," where lin­ear, mun­dane time is inter­rupt­ed. These spaces will like­ly always exist.
Yet increas­ing­ly we need nev­er vis­it them in per­son to view most of their con­tents. Stu­dents and aca­d­e­mics can con­duct near­ly all of their research through the inter­net, nev­er hav­ing to trav­el to the Bodleian, the Bei­necke, or the British Library. And lovers of art must no longer shell out for plane tick­ets and hotels to see the pre­cious con­tents of the Get­ty, the Guggen­heim, or the Rijksmu­se­um. And who would dare do that dur­ing our cur­rent pan­dem­ic?
For all that may be lost, online gal­leries have long been "mak­ing works of art wide­ly avail­able, intro­duc­ing new forms of per­cep­tion in film and pho­tog­ra­phy and allow­ing art to move from pri­vate to pub­lic, from the elite to the mass­es."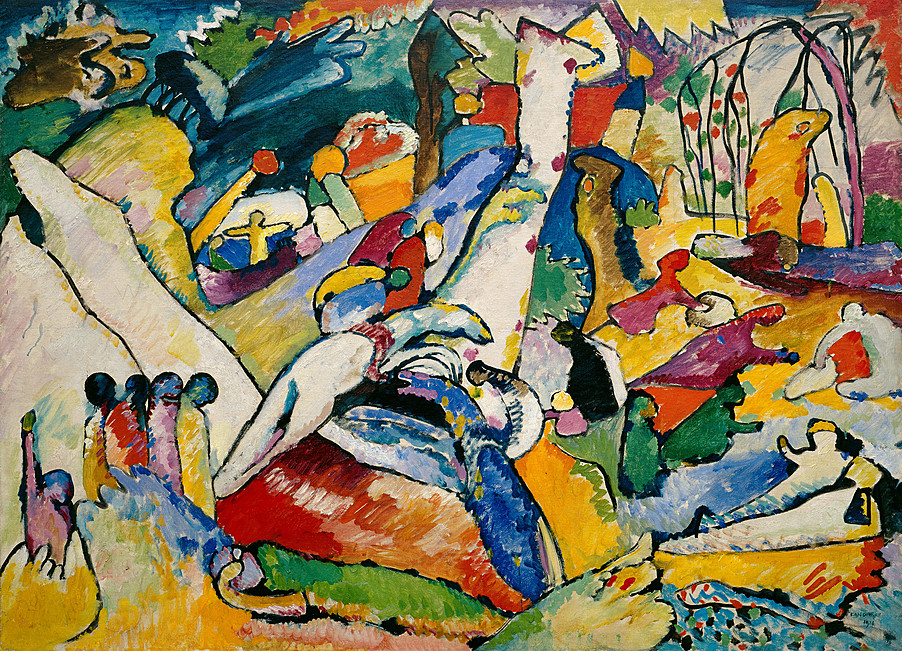 Even more so than when Haz­an wrote those words, the online world offers pos­si­bil­i­ties for "the emer­gence of new cul­tur­al phe­nom­e­na, the vir­tu­al aura." Over the years we have fea­tured dozens of data­bas­es, archives, and online gal­leries through which you might vir­tu­al­ly expe­ri­ence art the world over, an expe­ri­ence once sole­ly reserved for only the very wealthy. And as artists and cura­tors adapt to a dig­i­tal envi­ron­ment, they find new ways to make vir­tu­al gal­leries enchant­i­ng. The vast col­lec­tions in the vir­tu­al gal­leries list­ed below await your vis­it, with 2,000,000+ paint­ings, sculp­tures, pho­tographs, books, and more. See the Roset­ta Stone at the British Muse­um (top), cour­tesy of the Google Cul­tur­al Insti­tute. See Van Gogh's many self-por­traits and vivid, swirling land­scapes at The Van Gogh Muse­um. Vis­it the Asian art col­lec­tion at the Smith­so­ni­an's Freer and Sack­ler Gal­leries. Or see Vass­i­ly Kandin­sky's daz­zling abstract com­po­si­tions at the Guggen­heim.
And below the list of gal­leries, find links to online col­lec­tions of sev­er­al hun­dred art books to read online or down­load. Con­tin­ue to watch this space: We'll add to both of these lists as more and more col­lec­tions come online.
Art Images from Muse­ums & Libraries
Art Books
Note: This post orig­i­nal­ly appeared on our site in May 2016. It has since been updat­ed to include more art from dif­fer­ent muse­ums.
Relat­ed Con­tents:
Down­load 448 Free Art Books from The Met­ro­pol­i­tan Muse­um of Art
The Met­ro­pol­i­tan Muse­um of Art Puts 400,000 High-Res Images Online & Makes Them Free to Use
Free: The Met­ro­pol­i­tan Muse­um of Art and the Guggen­heim Offer 474 Free Art Books Online
Josh Jones is a writer and musi­cian based in Durham, NC. Fol­low him at @jdmagness