I HAVE endeav­oured in this Ghost­ly lit­tle book, to raise the Ghost of an Idea, which shall not put my read­ers out of humour with them­selves, with each oth­er, with the sea­son, or with me. May it haunt their hous­es pleas­ant­ly, and no one wish to lay it. — Charles Dick­ens
Some twen­ty years before Tim Bur­ton's The Night­mare Before Christ­mas, anoth­er ani­mat­ed enter­tain­ment inject­ed "the most won­der­ful time of the year" with a potent dose of hor­ror.
Sure­ly I'm not the only child of the 70s to have been equal parts mes­mer­ized and strick­en by direc­tor Richard Williams' faith­ful, if high­ly con­densed, inter­pre­ta­tion of Charles Dick­ens' A Christ­mas Car­ol.
The 25-minute short fea­tures a host of hair-rais­ing images drawn direct­ly from Dick­ens' text, from a spec­tral hearse in Scrooge's hall­way and the Ghost of Marley's gap­ing maw, to a night sky pop­u­lat­ed with mis­er­able, howl­ing phan­toms and the mon­strous chil­dren lurk­ing beneath the Ghost of Christ­mas Present's skirts:
Yel­low, mea­gre, ragged, scowl­ing, wolfish; but pros­trate, too, in their humil­i­ty. Where grace­ful youth should have filled their fea­tures out, and touched them with its fresh­est tints, a stale and shriv­elled hand, like that of age, had pinched, and twist­ed them, and pulled them into shreds. Where angels might have sat enthroned, dev­ils lurked, and glared out men­ac­ing. No change, no degra­da­tion, no per­ver­sion of human­i­ty, in any grade, through all the mys­ter­ies of won­der­ful cre­ation, has mon­sters half so hor­ri­ble and dread… This boy is Igno­rance. This girl is Want. Beware them both, and all of their degree, but most of all beware this boy, for on his brow I see that writ­ten which is Doom, unless the writ­ing be erased.
Pro­duc­er Chuck Jones, whose ear­li­er ani­mat­ed hol­i­day spe­cial, Dr. Seuss' How the Grinch Stole Christ­mas!, is in keep­ing with his clas­sic work on Bugs Bun­ny and oth­er Warn­er Bros. faves, insist­ed that this car­toon should mir­ror the look of the John Leech steel engrav­ings illus­trat­ing Dick­ens' 1843 orig­i­nal.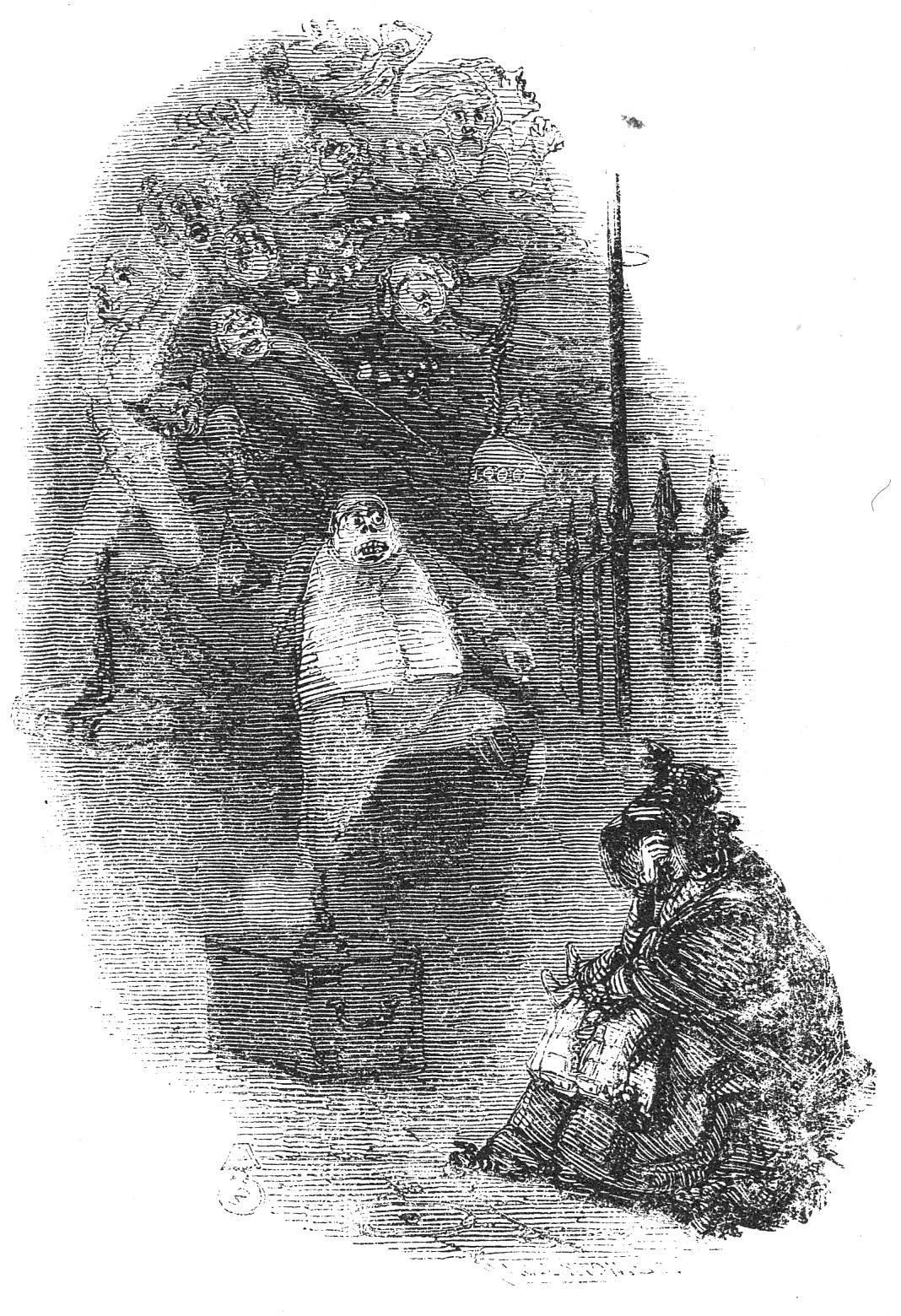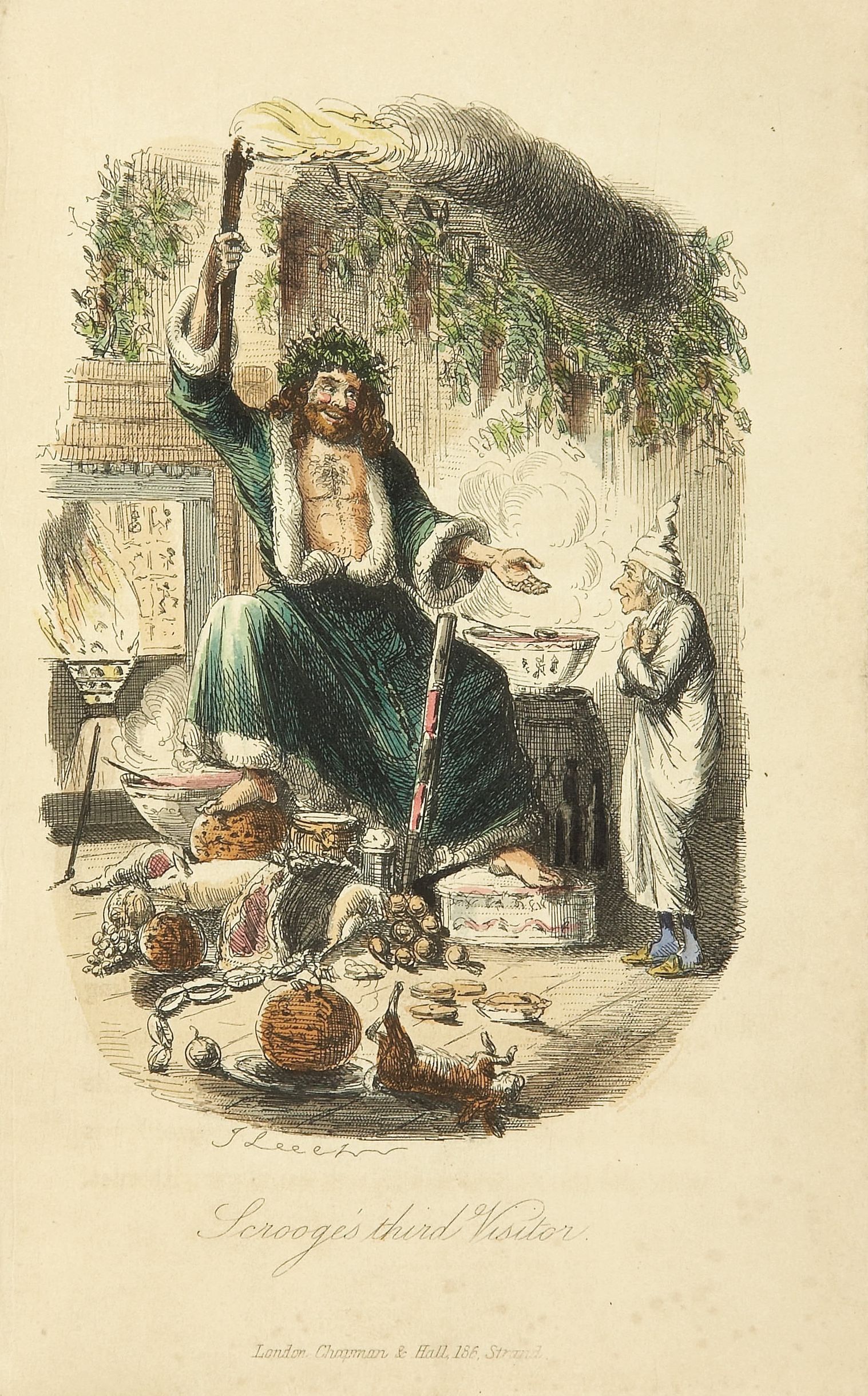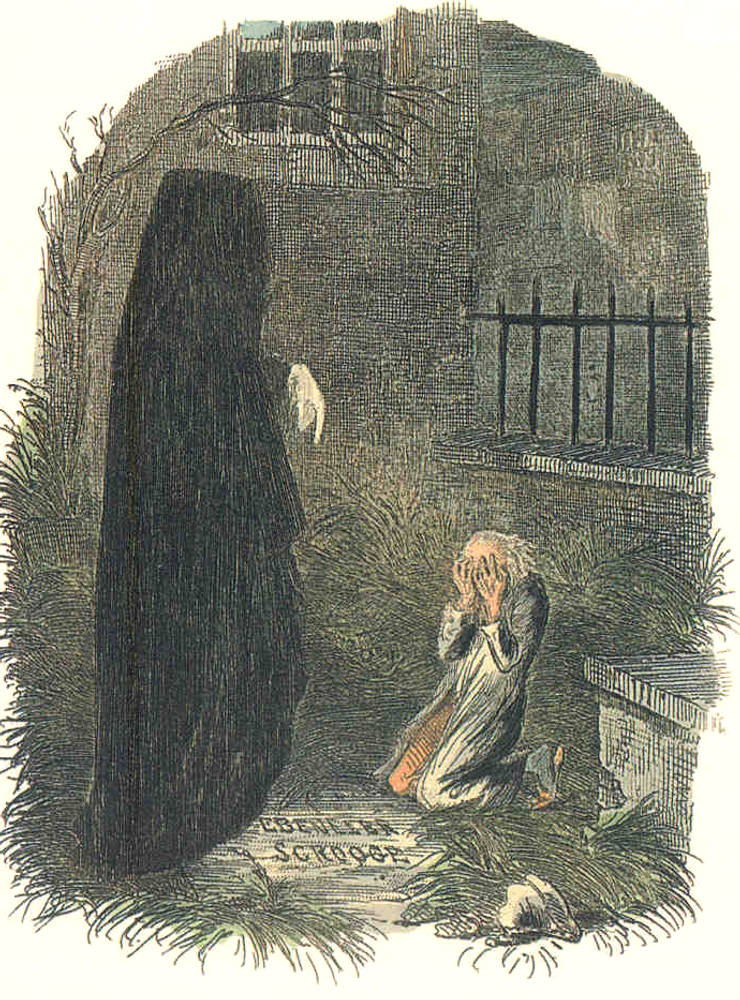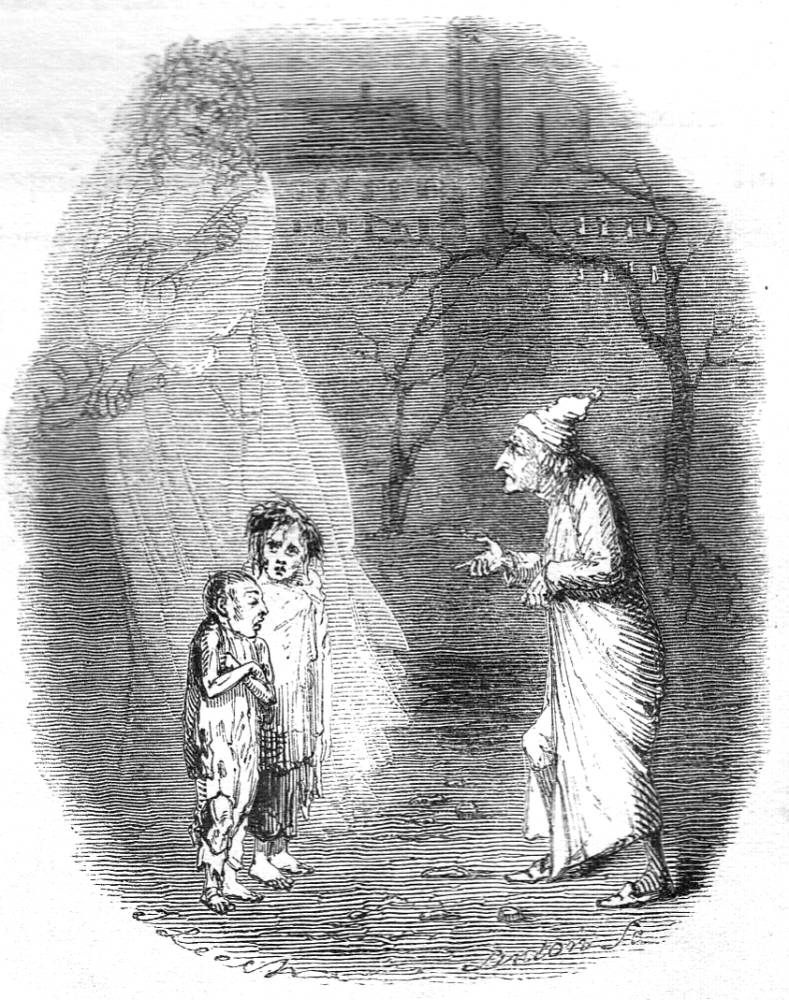 D.T. Neth­ery, a for­mer Dis­ney ani­ma­tion artist and fan of this Christ­mas Car­ol explains that the desired Vic­to­ri­an look was achieved with a labor-inten­sive process that involved draw­ing direct­ly on cels with Mars Omnichrom grease pen­cil, then paint­ing the backs and pho­tograph­ing them against detailed water­col­ored back­grounds.
As direc­tor Williams recalls below, he and a team includ­ing mas­ter ani­ma­tors Ken Har­ris and Abe Lev­i­tow were rac­ing against an impos­si­bly tight dead­line that left them pulling 14-hour days and 7‑day work weeks. Report­ed­ly, the final ver­sion was com­plet­ed with just an hour to spare. ("We slept under our desks for this thing.")
As Michael Lyons observes in Ani­ma­tion Scoop, the exhaust­ed ani­ma­tors went above and beyond with Jones' request for a pan over London's rooftops, "mak­ing the entire twen­ty-five min­utes of the short film take on the appear­ance of art work that has come to life":
…there are scenes that seem to involve cam­era pans, or sequences in which the cam­era seem­ing­ly cir­cles around the char­ac­ters. Much of this involved not just ani­mat­ing the char­ac­ters, but the back­grounds as well and in dif­fer­ent sizes as they move toward and away from the frame. The hand-craft­ed qual­i­ty, cou­pled with a three-dimen­sion­al feel in these moments, is down­right tac­tile.
Revered British char­ac­ter actors Alis­tair Sim (Scrooge) and Michael Hordern (Marley's Ghost) lent some extra class, repris­ing their roles from the ever­green, black-and-white 1951 adap­ta­tion.
The short­'s tele­vi­sion pre­miere caused such a sen­sa­tion that it was giv­en a sub­se­quent the­atri­cal release, putting it in the run­ning for an Oscar for Best Ani­mat­ed Short Sub­ject. (It won, beat­ing out Tup-Tup from Croa­t­ia and the NSFW-ish Kama Sutra Rides Again which Stan­ley Kubrick had hand­picked to play before A Clock­work Orange in the UK.)
With the­aters in Dal­las, Los Ange­les, Port­land, Prov­i­dence, Tal­la­has­see and Van­cou­ver can­celling planned live pro­duc­tions of A Christ­mas Car­ol out of con­cern for the pub­lic health dur­ing this lat­est wave of the pan­dem­ic, we're hap­py to get our Dick­en­sian fix, snug­gled up on the couch with this ani­mat­ed 50-year-old arti­fact of our child­hood.…
Relat­ed Con­tent:
Hear Neil Gaiman Read A Christ­mas Car­ol Just as Dick­ens Read It
Charles Dick­ens' Hand-Edit­ed Copy of His Clas­sic Hol­i­day Tale, A Christ­mas Car­ol
A Christ­mas Car­ol, A Vin­tage Radio Broad­cast by Orson Welles (1939)
Ayun Hal­l­i­day is the Chief Pri­maol­o­gist of the East Vil­lage Inky zine and author, most recent­ly, of Cre­ative, Not Famous: The Small Pota­to Man­i­festo. Fol­low her @AyunHalliday.