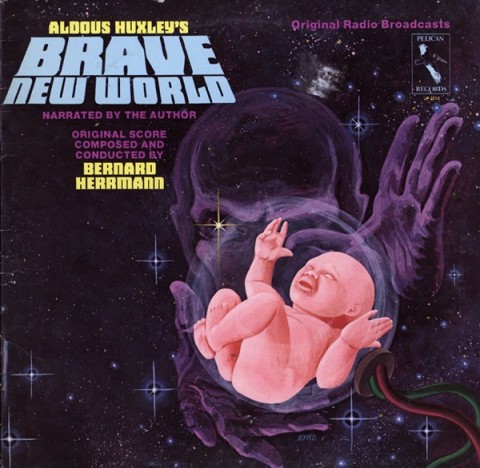 We posted this long ago, and we're doing it again because it's just too good — too good to collect digital dust.
The CBS Radio Workshop was an "experimental dramatic radio anthology series" that aired between 1956 and 1957. And it premiered with a two-part adaptation of Aldous Huxley's now classic 1932 novel, Brave New World. Huxley himself introduced and narrated the program, and now this classic radio drama has resurfaced online. Have a listen. The audio player below will play through the entire episode, which was divided into two episodes:
Or find the mp3s housed in our collection of Free Audio Books. For a little more vintage radio, don't miss this collection of recordings from Orson Welles' Mercury Theatre on the Air.
Note: You can download for free a professionally-read version of Brave New World if you take part in one of the free trials offered by our partners Audible.com and/or Audiobooks.com. Click on the respective links to get more information.
Related Content:
Download George Orwell's 1984 for Free
Download George Orwell's Animal Farm for Free
Aldous Huxley Warns Against Dictatorship in America