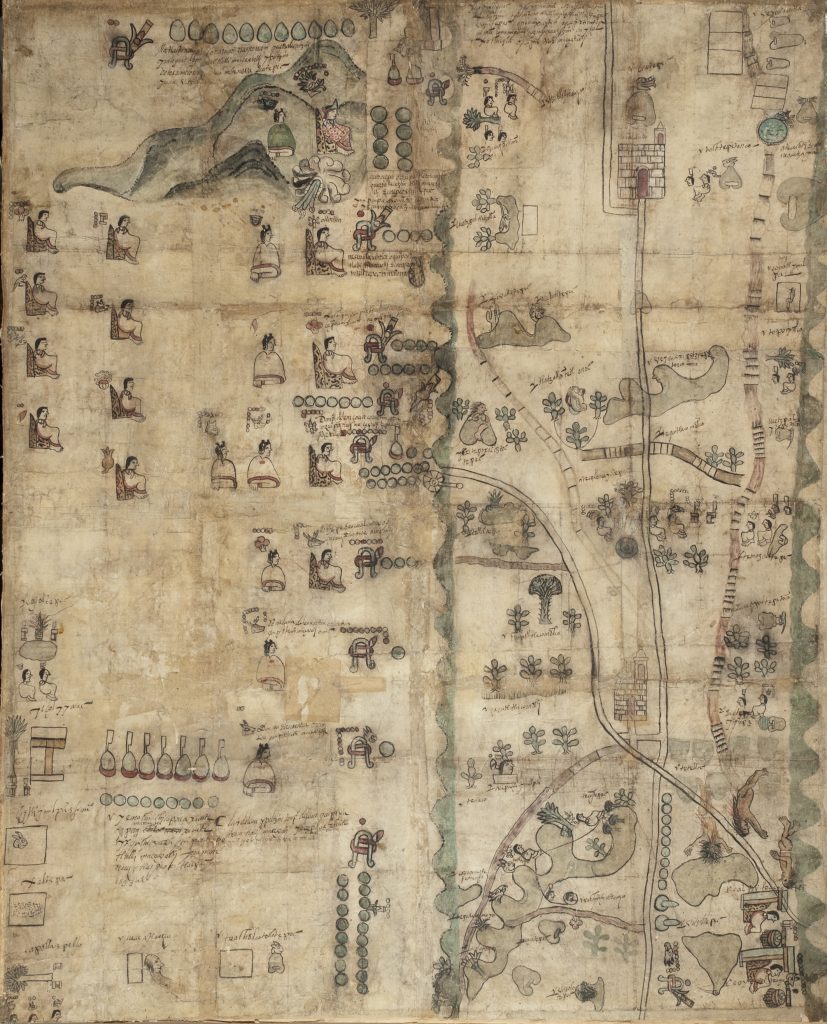 To paraphrase Donald Rumsfeld, there are known knowns in the art world, and there are unknown knowns. The Codex Quetzalecatzin, a rare colored Mesoamerican manuscript, recently went from a unknown known (a French collector owned it, and before them William Randolph Hearst, and many others, for several centuries) to a known known (the French collector donated it to the Library of Congress).
Better still, the Library has scanned the illustrated document–essentially a map of Mexico City and Puebla, drawn up for both Spanish colonizers and indigenous people to lay claim to the land–in super hi-res for the public and scholars worldwide to pore over. It dates from between 1570 and 1595.
According to John Hessler of the Library's Worlds Revealed blog, the map depicts the land owned by the de Leon family.
As is typical for an Aztec, or Nahuatl, codex of this early date, it relates the extent of land ownership and properties of a family line known as "de Leon," most of the members of which are depicted on the manuscript. With Nahuatl stylized graphics and hieroglyphs, it illustrates the family's genealogy and their descent from Lord-11 Quetzalecatzin, who in 1480, was the major political leader of the region. It is from him the Codex derives one of its many names.
The map is one of 450 surviving pictorial manuscripts of the Mesoamerican period, and contains natural pigments such as Maya blue and cochineal red (made from insects).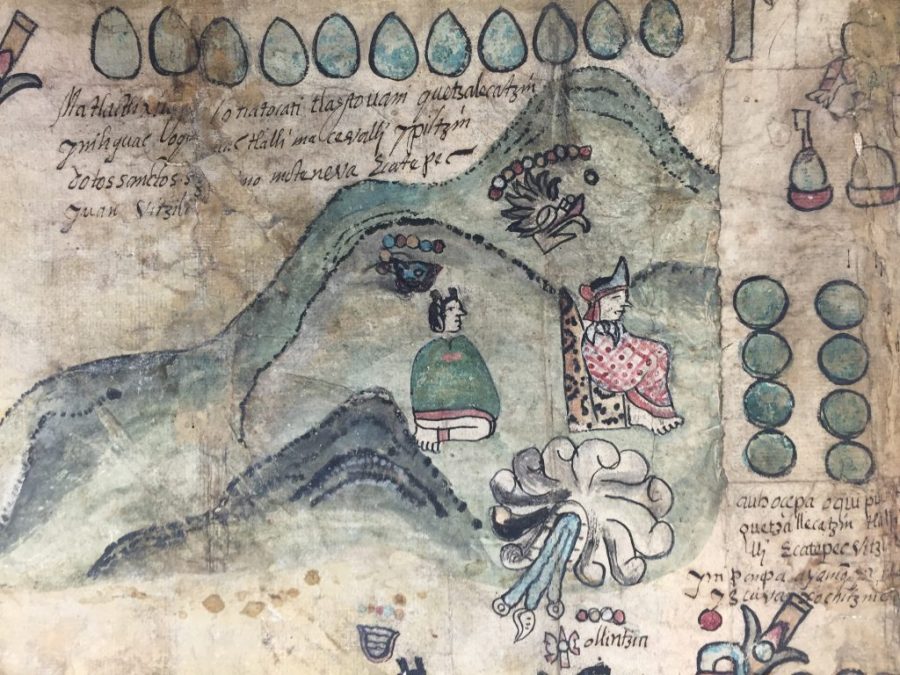 If it wasn't so tied in to bloody Spanish colonialism, you could say the Codex looks like a video game map, a la Legend of Zelda. But instead it shows a region in transition, between the old order and a new world populated by Catholic churches, and is all the more fascinating.
Click here to find the digitized version of the Codex Quetzalecatzin at the Library of Congress.
Related Content:
An Introduction to the Codex Seraphinianus, the Strangest Book Ever Published
Leonardo da Vinci's Visionary Notebooks Now Online: Browse 570 Digitized Pages
Hear The Epic of Gilgamesh Read in its Original Ancient Language, Akkadian
Ted Mills is a freelance writer on the arts who currently hosts the artist interview-based FunkZone Podcast and is the producer of KCRW's Curious Coast. You can also follow him on Twitter at @tedmills, read his other arts writing at tedmills.com and/or watch his films here.