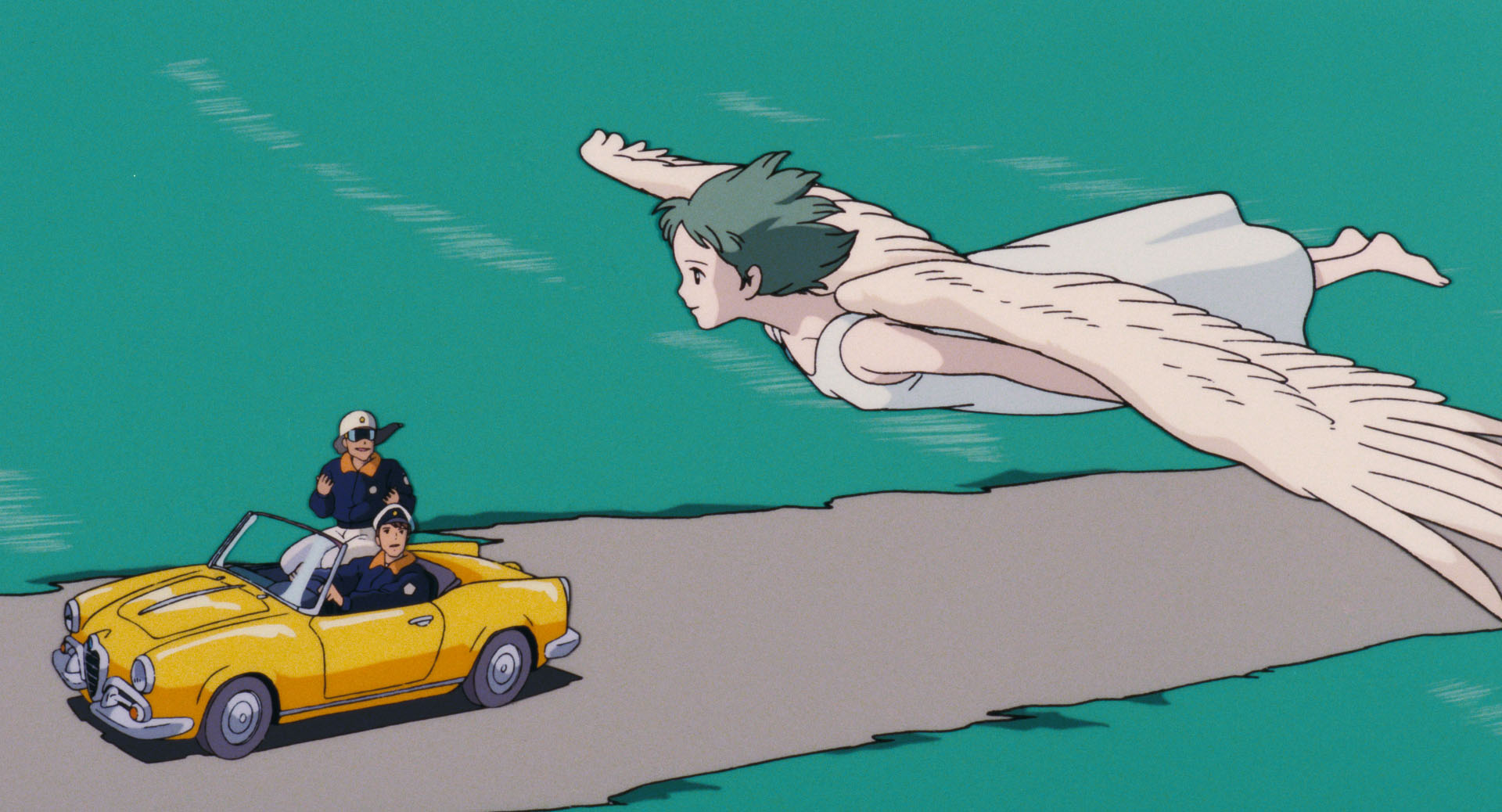 Studio Ghibli make lush and captivating animated films. So, on occasion, do other studios, but of how many of their pictures can we say that each and every still frame constitutes a work of art in itself? As a test, try putting on a Ghibli movie and pausing at random, then doing the same for any other major animated feature of similar vintage: chances are, the former will far more often produce an image you'd like to capture in high resolution and use for your desktop background, or perhaps even print out and hang on your wall.
Now, Studio Ghibli have provided such images themselves, in an online collection (click here and scroll down the page) that offers more than 1,100 stills from their films, all free for the download. This trove has grown considerably since we first featured it this past fall here at Open Culture.
In that post, Ted Mills quotes Ghibli producer Toshio Suzuki as instructing visitors to use the images "freely within the scope of common sense." It was Suzuki, you may recall, who once taught us to draw the eponymous feline-ursine star of My Neighbor Totoro, the most beloved of the studio's works — downloadable frames from which Ghibli put up only in November.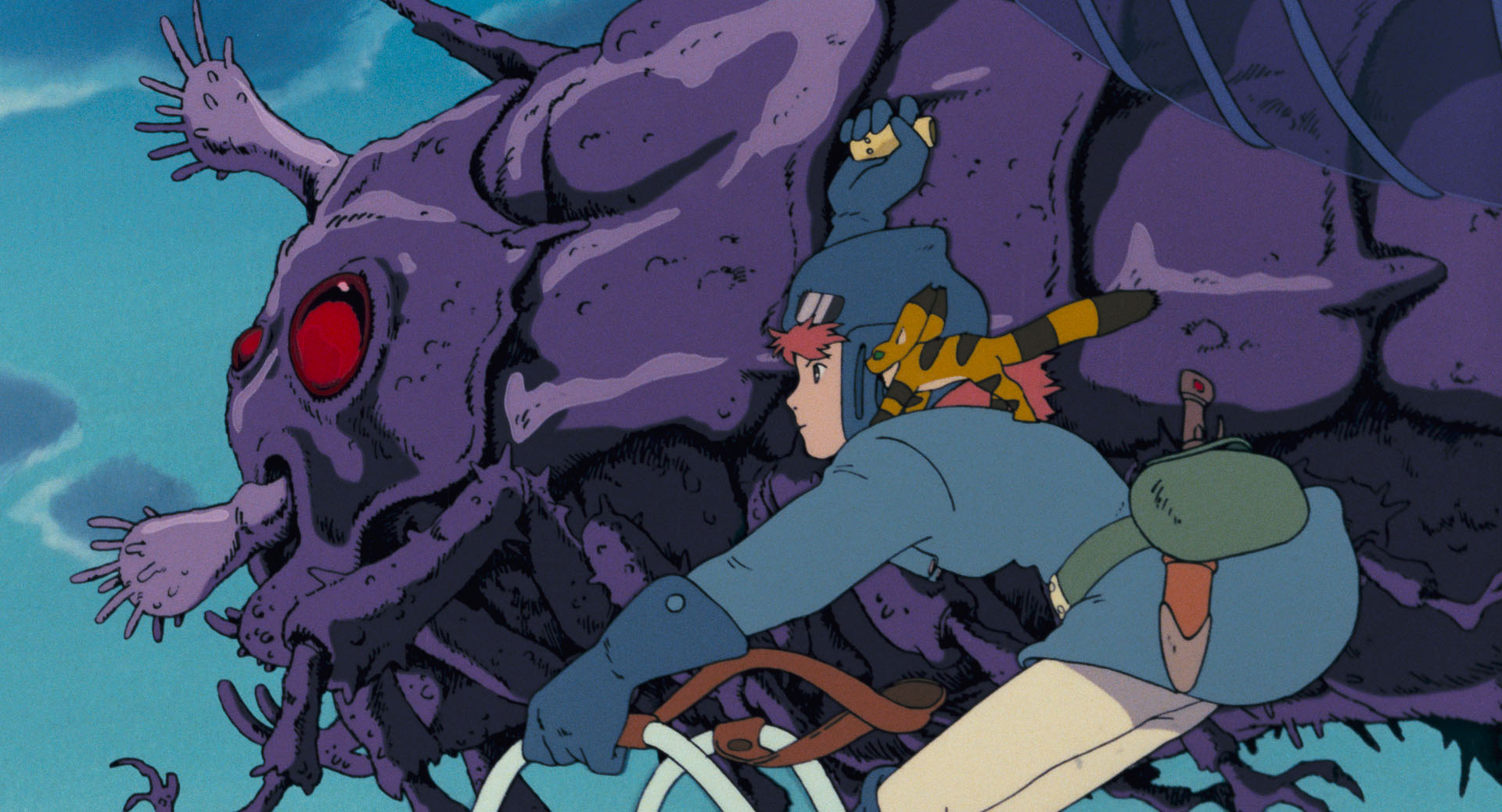 Along with Totoro came images from the acclaimed (and highly successful) likes of Spirited Away and Porco Rosso, as well as its lesser known romantic drama Ocean Waves, made for television by the studio's younger animators in the early 1990s. The most recent update, made earlier this month, includes images from 1984's Nausicaä of the Valley of the Wind, which is now considered Ghibli's honorary first picture, having been directed by co-founder Hayao Miyazaki before the studio's foundation. There are also stills from 2016's The Red Turtle, the stark, wordless feature produced by Suzuki but directed by Dutch animator Michaël Dudok de Wit.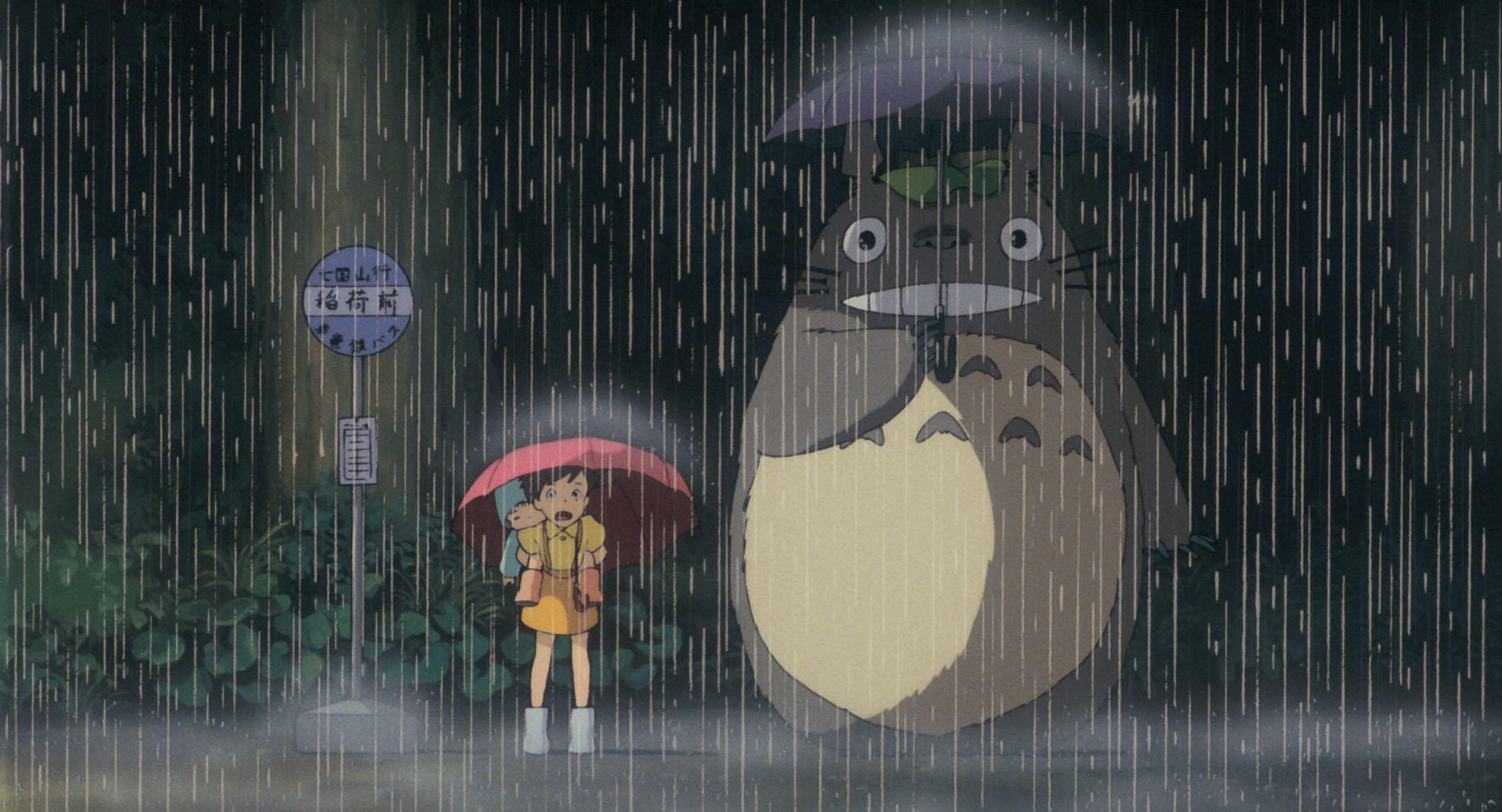 Though the site is only in Japanese, anyone who's seen at least a few Ghibli movies should have no problem finding their favorites, from the aforementioned residents of greatest-animated-films-of-all-time lists to highly respected but lower-profile works like Only Yesterday by Miyazaki's Ghibli-founding parter, the late Isao Takahata. There's also plenty to delight Ghibli fans of a more die-hard persuasion: take, for example, the visual materials from "On Your Mark," the futuristic, nonlinear animated music video made for rock duo Chage & Aska. Whatever your own level of investment in the work of Studio Ghibli, you'd do well to assume that they've only just got started putting up their archives.
Related Content:
Hayao Miyazaki's Studio Ghibli Releases Free Backgrounds for Virtual Meetings: Princess Mononoke, Spirited Away & More
Studio Ghibli Producer Toshio Suzuki Teaches You How to Draw Totoro in Two Minutes
Hayao Miyazaki's Sketches Showing How to Draw Characters Running: From 1980 Edition of Animation Magazine
Hayao Miyazaki's Beloved Characters Reimagined in the Style of 19th-Century Woodblock Prints
Build Your Own Miniature Sets from Hayao Miyazaki's Beloved Films: My Neighbor Totoro, Kiki's Delivery Service & More
Software Used by Hayao Miyazaki's Animation Studio Becomes Open Source & Free to Download
Based in Seoul, Colin Marshall writes and broadcasts on cities, language, and culture. His projects include the Substack newsletter Books on Cities, the book The Stateless City: a Walk through 21st-Century Los Angeles and the video series The City in Cinema. Follow him on Twitter at @colinmarshall, on Facebook, or on Instagram.