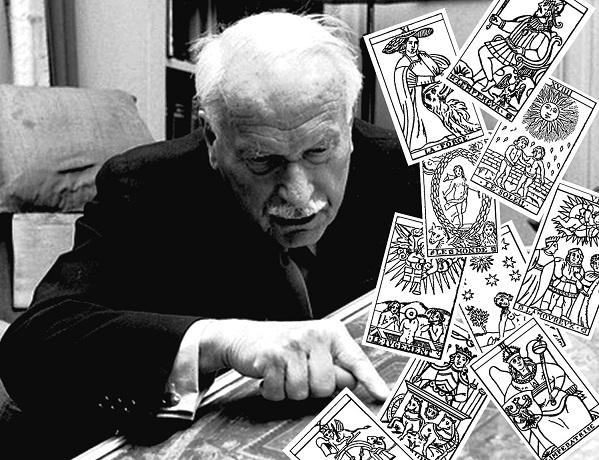 It is gen­er­al­ly accept­ed that the stan­dard deck of play­ing cards we use for every­thing from three-card monte to high-stakes Vegas pok­er evolved from the Tarot. "Like our mod­ern cards," writes Sal­lie Nichols, "the Tarot deck has four suits with ten 'pip' or num­bered cards in each…. In the Tarot deck, each suit has four 'court' cards: King, Queen, Jack, and Knight." The lat­ter fig­ure has "mys­te­ri­ous­ly dis­ap­peared from today's play­ing cards," though exam­ples of Knight play­ing cards exist in the fos­sil record. The mod­ern Jack is a sur­vival of the Page cards in the Tarot. (See exam­ples of Tarot court cards here from the 1910 Rid­er-Waite deck.) The sim­i­lar­i­ties between the two types of decks are sig­nif­i­cant, yet no one but adepts seems to con­sid­er using their Gin Rum­my cards to tell the future.
The emi­nent psy­chi­a­trist Carl Jung, how­ev­er, might have done so.
As Mary K. Greer explains, in a 1933 lec­ture Jung went on at length about his views on the Tarot, not­ing the late Medieval cards are "real­ly the ori­gin of our pack of cards, in which the red and the black sym­bol­ize the oppo­sites, and the divi­sion of the four—clubs, spades, dia­monds, and hearts—also belongs to the indi­vid­ual sym­bol­ism.
They are psy­cho­log­i­cal images, sym­bols with which one plays, as the uncon­scious seems to play with its con­tents." The cards, said Jung, "com­bine in cer­tain ways, and the dif­fer­ent com­bi­na­tions cor­re­spond to the play­ful devel­op­ment of mankind." This, too, is how Tarot works—with the added dimen­sion of "sym­bols, or pic­tures of sym­bol­i­cal sit­u­a­tions." The images—the hanged man, the tow­er, the sun—"are sort of arche­typ­al ideas, of a dif­fer­en­ti­at­ed nature."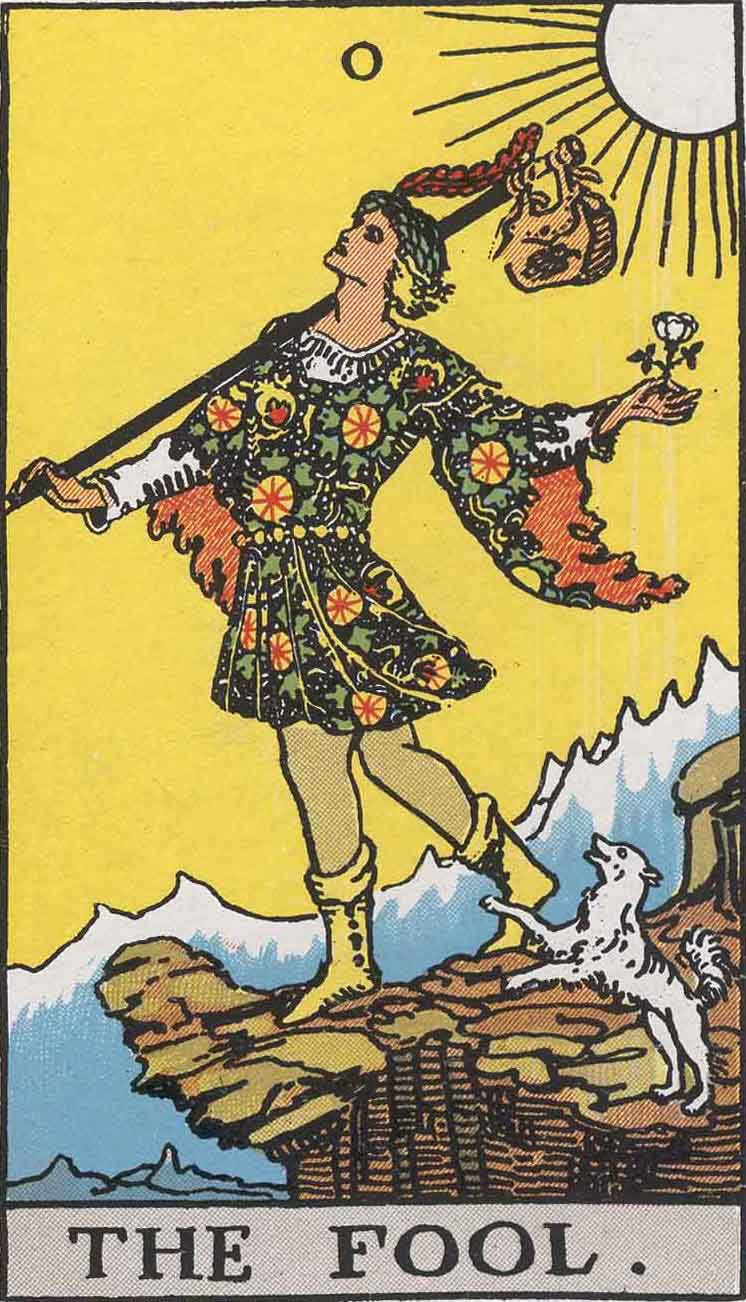 Thus far, Jung has­n't said any­thing many ortho­dox Jun­gian psy­chol­o­gists would find dis­agree­able, but he goes even fur­ther and claims that, indeed, "we can pre­dict the future, when we know how the present moment evolved from the past." He called for "an intu­itive method that has the pur­pose of under­stand­ing the flow of life, pos­si­bly even pre­dict­ing future events, at all events lend­ing itself to the read­ing of the con­di­tions of the present moment." He com­pared this process to the Chi­nese I Ching, and oth­er such prac­tices. As ana­lyst Marie-Louise von Franz recounts in her book Psy­che and Mat­ter:
Jung sug­gest­ed… hav­ing peo­ple engage in a div­ina­to­ry pro­ce­dure: throw­ing the I Ching, lay­ing the Tarot cards, con­sult­ing the Mex­i­can div­ina­tion cal­en­dar, hav­ing a tran­sit horo­scope or a geo­met­ric read­ing done.
Con­tent seemed to mat­ter much less than form. Invok­ing the Swe­den­bor­gian doc­trine of cor­re­spon­dences, Jung notes in his lec­ture, "man always felt the need of find­ing an access through the uncon­scious to the mean­ing of an actu­al con­di­tion, because there is a sort of cor­re­spon­dence or a like­ness between the pre­vail­ing con­di­tion and the con­di­tion of the col­lec­tive uncon­scious."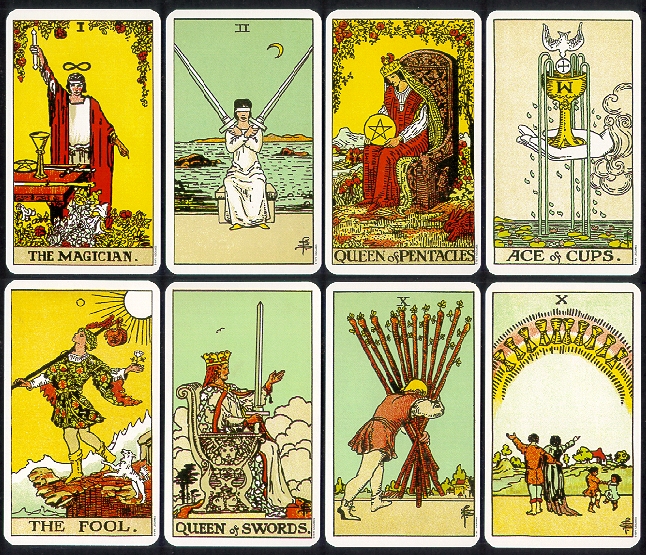 What he aimed at through the use of div­ina­tion was to accel­er­ate the process of "indi­vid­u­a­tion," the move toward whole­ness and integri­ty, by means of play­ful com­bi­na­tions of arche­types. As anoth­er mys­ti­cal psy­chol­o­gist, Ale­jan­dro Jodor­owsky, puts it, "the Tarot will teach you how to cre­ate a soul." Jung per­ceived the Tarot, notes the blog Fae­na Aleph, "as an alchem­i­cal game," which in his words, attempts "the union of oppo­sites." Like the I Ching, it "presents a rhythm of neg­a­tive and pos­i­tive, loss and gain, dark and light."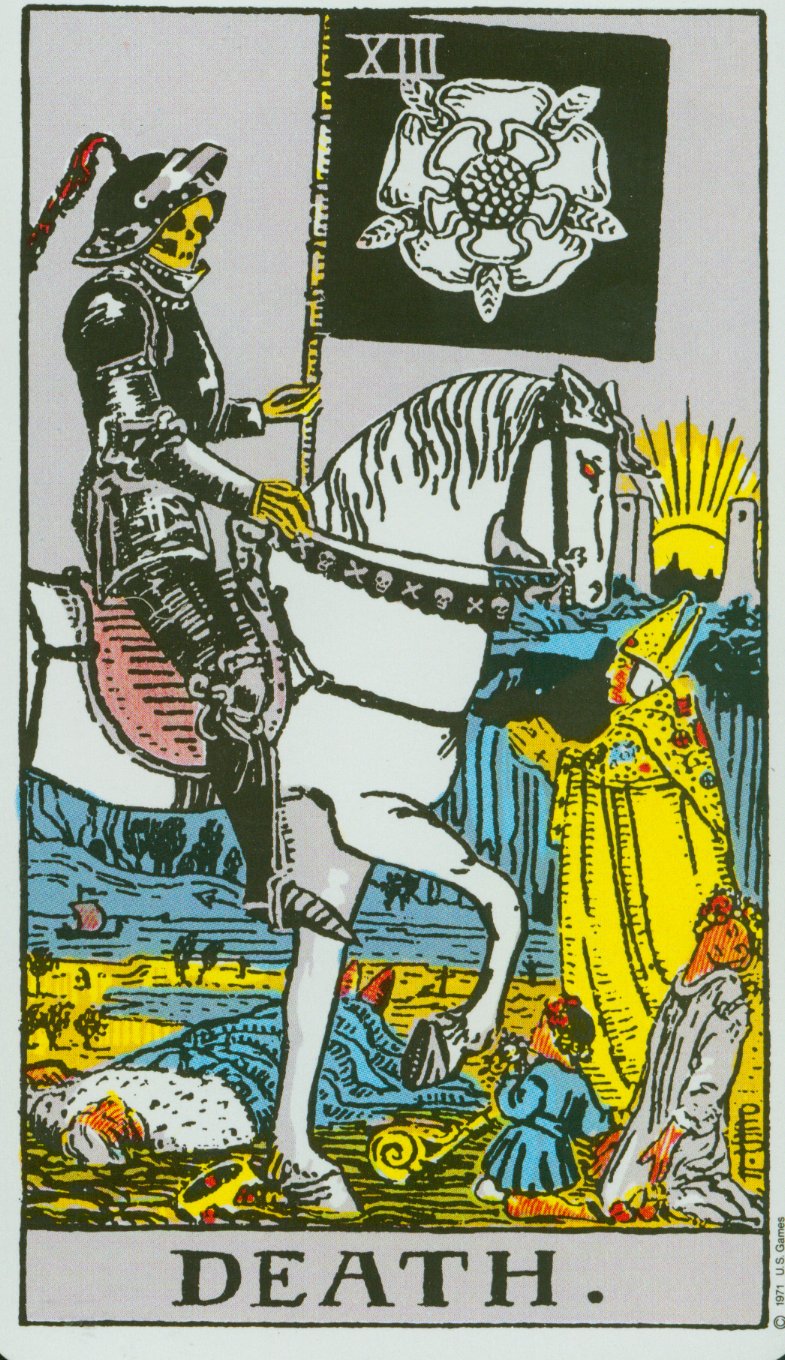 Much lat­er in 1960, a year before his death, Jung seemed less san­guine about Tarot and the occult, or at least down­played their mys­ti­cal, div­ina­to­ry pow­er for lan­guage more suit­ed to the lab­o­ra­to­ry, right down to the usu­al com­plaints about staffing and fund­ing. As he wrote in a let­ter about his attempts to use these meth­ods:
Under cer­tain con­di­tions it is pos­si­ble to exper­i­ment with arche­types, as my 'astro­log­i­cal exper­i­ment' has shown. As a mat­ter of fact we had begun such exper­i­ments at the C. G. Jung Insti­tute in Zurich, using the his­tor­i­cal­ly known intu­itive, i.e., syn­chro­nis­tic meth­ods (astrol­o­gy, geo­man­cy, Tarot cards, and the I Ching). But we had too few co-work­ers and too lit­tle means, so we could not go on and had to stop.
Lat­er inter­preters of Jung doubt­ed that his exper­i­ments with div­ina­tion as an ana­lyt­i­cal tech­nique would pass peer review. "To do more than 'preach to the con­vert­ed,'" wrote the authors of a 1998 arti­cle pub­lished in the Jour­nal of Para­psy­chol­o­gy, "this exper­i­ment or any oth­er must be done with suf­fi­cient rig­or that the larg­er sci­en­tif­ic com­mu­ni­ty would be sat­is­fied with all aspects of the data tak­ing, analy­sis of the data, and so forth." Or, one could sim­ply use Jun­gian meth­ods to read the Tarot, the sci­en­tif­ic com­mu­ni­ty be damned.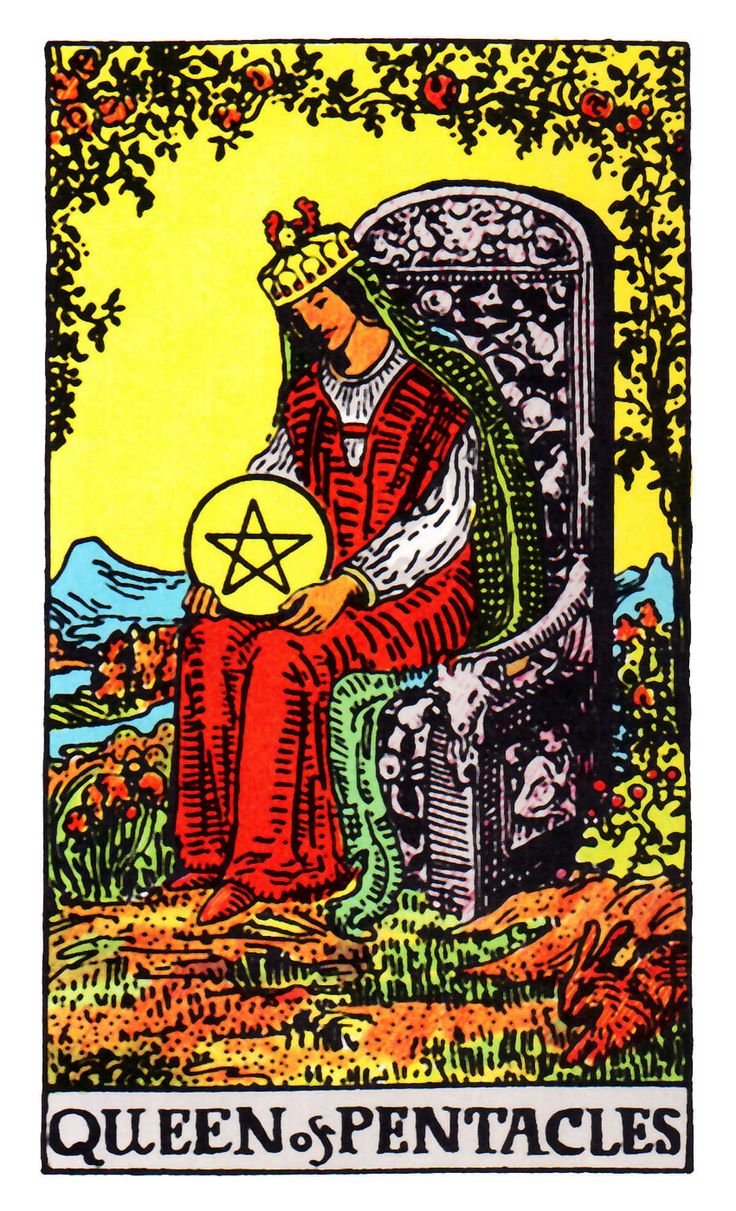 As in Jung's many oth­er cre­ative reap­pro­pri­a­tions of myth­i­cal, alchem­i­cal, and reli­gious sym­bol­ism, his inter­pre­ta­tion of the Tarot inspired those with mys­ti­cal lean­ings to under­take their own Jun­gian inves­ti­ga­tions into para­psy­chol­o­gy and the occult. Inspired by Jung's ver­bal descrip­tions of the Tarot's major arcana, artist and mys­tic Robert Wang has cre­at­ed a Jun­gian Tarot deck, and an accom­pa­ny­ing tril­o­gy of books, The Jun­gian Tarot and its Arche­typ­al Imagery, Tarot Psy­chol­o­gy, and Per­fect Tarot Div­ina­tion.
You can see images of each of Wang's cards here. His books pur­port to be exhaus­tive stud­ies of Jung's Tarot the­o­ry and prac­tice, writ­ten in con­sul­ta­tion with Jung schol­ars in New York and Zurich. Sal­lie Nichols' Jung and Tarot: An Arche­typ­al Jour­ney is less volu­mi­nous and innovative—using the tra­di­tion­al, Pamela Cole­man-Smith-illus­trat­ed, Rid­er-Waite deck rather than an updat­ed orig­i­nal ver­sion. But for those will­ing to grant a rela­tion­ship between sys­tems of sym­bols and a col­lec­tive uncon­scious, her book may pro­vide some pen­e­trat­ing insights, if not a recipe for pre­dict­ing the future.
Relat­ed Con­tent:
Ale­jan­dro Jodor­owsky Explains How Tarot Cards Can Give You Cre­ative Inspi­ra­tion
The Tarot Card Deck Designed by Sal­vador Dalí
Twin Peaks Tarot Cards Now Avail­able as 78-Card Deck
Josh Jones is a writer and musi­cian based in Durham, NC. Fol­low him at @jdmagness