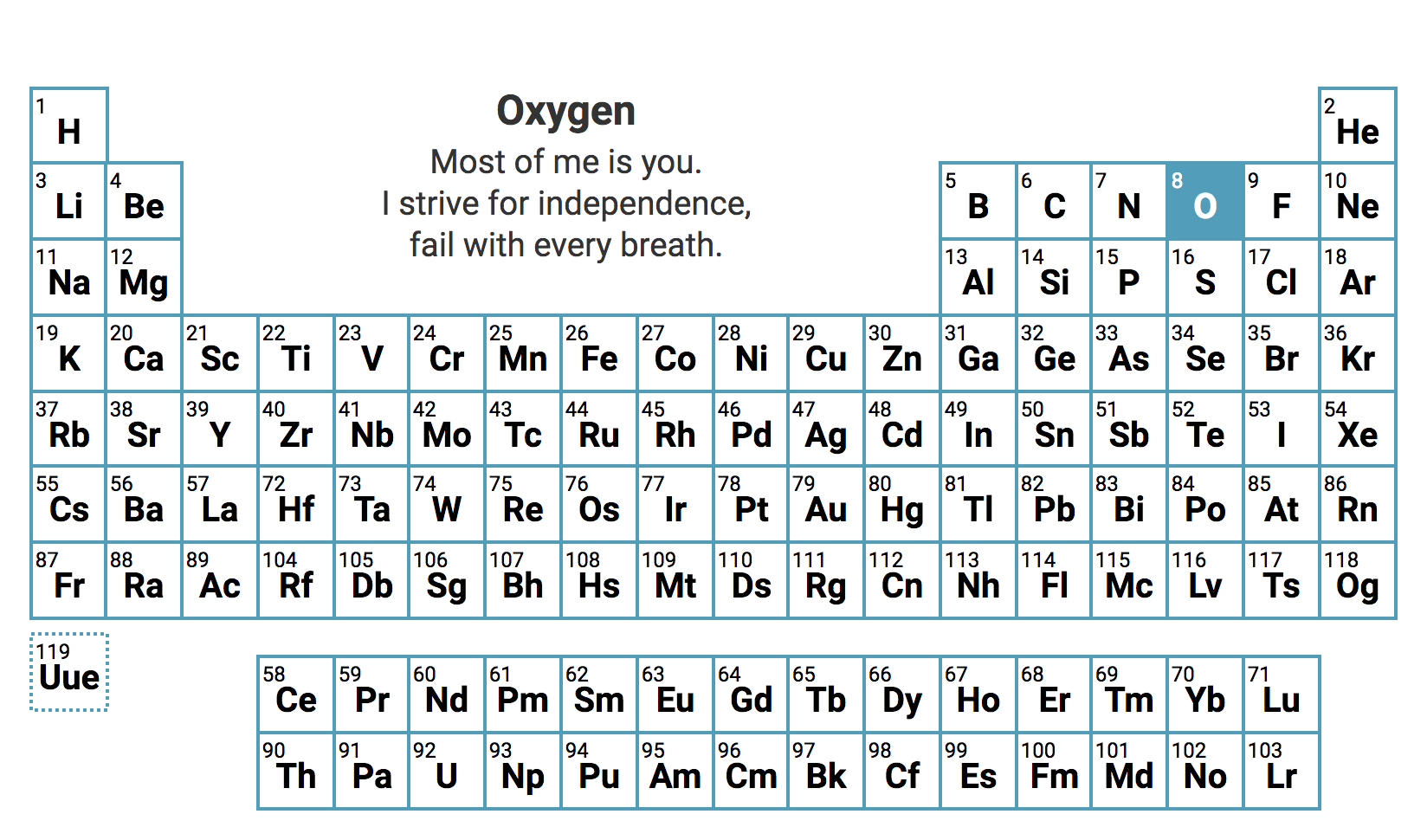 British poet and speculative fiction writer recently got a little creative with the Periodic Table, writing one haiku for each element.
Carbon
Show-stealing diva,
throw yourself at anyone,
decked out in diamonds.
Silicon
Locked in rock and sand,
age upon age
awaiting the digital dawn.
Strontium
Deadly bone seeker
released by Fukushima;
your sweet days long gone.
You can access the complete Elemental haiku here.
If you would like to sign up for Open Culture's free email newsletter, please find it here.
If you would like to support the mission of Open Culture, consider making a donation to our site. It's hard to rely 100% on ads, and your contributions will help us continue providing the best free cultural and educational materials to learners everywhere. You can contribute through PayPal, Patreon, and Venmo (@openculture). Thanks!
Related Content
Interactive Periodic Table of Elements Shows How the Elements Actually Get Used in Making Everyday Things
The Periodic Table of Elements Scaled to Show The Elements' Actual Abundance on Earth
Periodic Table Battleship!: A Fun Way To Learn the Elements
"The Periodic Table Table" — All The Elements in Hand-Carved Wood
World's Smallest Periodic Table on a Human Hair
"The Periodic Table of Storytelling" Reveals the Elements of Telling a Good Story
Chemistry on YouTube: "Periodic Table of Videos" Wins SPORE Prize