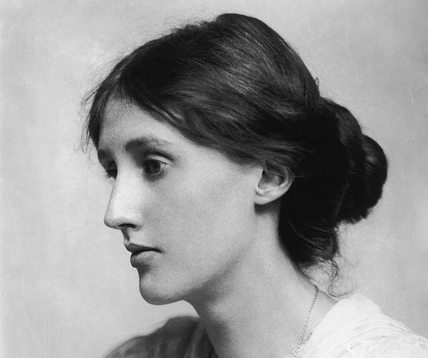 Public domain image originally taken by George Charles Beresford.
When Open Culture recently published Jorge Luis Borges' self-compiled list of 74 'great works of literature', commissioned by Argentine publisher Hyspamerica, I, along with many others, saw one glaring issue in the otherwise fantastically diverse list: it included no works by female writers.
Whether intentional or not, the fact that women are excluded from Borges' noteworthies (and in 1985, no less) means that a vast number of historically and culturally significant books and writings have been overlooked. While this ought not to discredit the works listed in any way, after witnessing the immense popularity of Borges' list I certainly felt that for his selection to be relevant today it needed to be accompanied by a list of works which had been overlooked due to the gender of their respective authors.
I decided to put a suggestion to a group of international women writers, artists and curators, and we compiled our own list of 74 'great works of literature' — one just as varied, loose and substantial as that of Borges, but made up solely of writers identifying as women or non-gender-binary. Over two days we amassed many suggestions, which I've now curated to form the list below. It's not intended to invalidate the original, but rather to serve as an accompaniment to highlight and encourage a dialogue on gender imbalances in creative and intellectual realms, as well as to provide a balance by actively 'equalising' that of Jorge Luis Borges.
Agatha Christie – The Mousetrap
Albertine Sarrazin – L'Astragale
Alice Walker – The Color Purple
Anaïs Nin – Little Birds
Angela Carter – Nights at the Circus
Angela Davis – Are Prisons Obselete?
Anita Desai – Clear Light of Day
Anne Carson – Autobiography of Red
Anne Frank – The Diary of a Young Girl
Anne Sexton – Live or Die
Arundhati Roy – The God of Small Things
Banana Yoshimoto – Kitchen
bell hooks – Ain't I a Woman?
Beryl Bainbridge – Master Georgie
Beryl Markham – West with the Night
Buchi Emecheta – The Joys of Motherhood
Carson McCullers – The Heart is a Lonely Hunter
Charlotte Bronte – Jane Eyre
Charlotte Roche – Feuchtgebiete
Chris Kraus – I Love Dick
Colette – Chéri
Daphne du Maurier – Rebecca
Doris Lessing – The Golden Notebook
Edith Wharton – Age of Innocence
Eileen Myles – Inferno
Elfriede Jelinek – Women as Lovers
Emily Bronte – Wuthering Heights
Flannery O'Connor – Complete Stories
Françoise Sagan – Bonjour Tristesse
George Eliot – Silas Marner
Gertrude Stein – The Making of Americans
Gwendolyn Brooks – To Disembark
Hannah Arendt – The Human Condition
Harper Lee – To Kill a Mockingbird
Hillary Mantel – Wolf Hall
Iris Murdoch – The Sea, The Sea
James Tiptree Jr. – Her Smoke Rose Up Forever
Jean Rhys – Wide Sargasso Sea
Jhumpa Lahiri – Interpreter of Maladies
Joan Didion – Slouching Towards Bethlehem
Joyce Carol Oats – A Bloodsmoore Romance
Jung Chang – Wild Swans
Kate Zambreno – Heroines
Kathy Acker – Blood and Guts in High School
Leonora Carrington – The Hearing Trumpet
Leslie Feinberg – Stone Butch Blues
Lorrie Moore – Who Will Run the Frog Hospital?
Louise Erdrich – The Beet Queen
Margaret Atwood – The Handmaid's Tale
Marguerite Duras – Le ravissement de Lol V. Stein
Mary Shelley – Frankenstein
Mary Wollstonecraft – A Vindication of the Rights of Women
Maya Angelou – I Know Why the Caged Bird Sings
Michelle Cliff – Abeng
Miranda July – No One Belongs Here More Than You
Monique Wittig – Les Guérillères
Murasaki Shikibu – Genji Monogatari
Muriel Spark – The Driver's Seat
Octavia Butler – Kindred
Rachel Carson – Silent Spring
Roxane Gay – An Untamed State
Sappho – Fragments
Sara Stridsberg – Darling River
Sei Shōnagon – The Pillow Book
Simone Weil – Gravity and Grace
Sylvia Plath – The Bell Jar
Theresa Hak Kyung Cha – Dictée
Toni Morrison – Beloved
Tove Jansson – Mumintroll series
Tsitsi Dangarembga – Nervous Conditions
Ursula K Le Guin – The Left Hand of Darkness
Virginia Woolf – The Waves
Willa Cather – The Song of the Lark
Zadie Smith – On Beauty
Lulu Nunn is a London-based artist, writer, curator and editor of HOAX, an international journal publishing creative work incorporating text. You can follow her at @lulu_nunn and HOAX at @hoaxpublication.