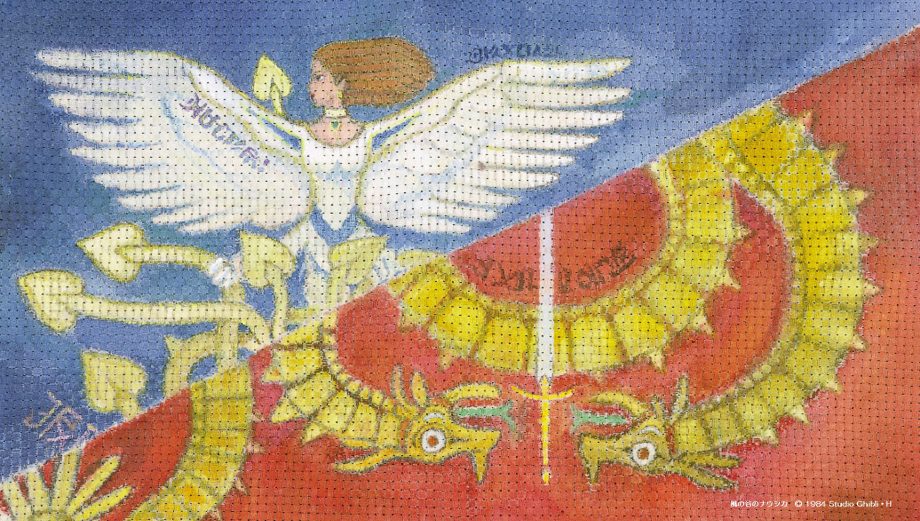 To a degree that sur­pass­es any oth­er stu­dio in ani­ma­tion his­to­ry, Stu­dio Ghi­b­li has cre­at­ed a real­i­ty of its own. All of its fans around the world appre­ci­ate the artistry of its films, direct­ed by such lumi­nar­ies of Japan­ese ani­ma­tion as Hayao Miyaza­ki and Isao Taka­ha­ta, and many appre­ci­ate it so fer­vent­ly that they'd pre­fer to occu­py any of Ghi­b­li's worlds to this one. The stu­dio has respond­ed to their desires by not just con­tin­u­ing to pro­duce motion pic­tures — the "retired" Miyaza­ki is now at work on his lat­est, How Do You Live? — but by autho­riz­ing a wide and ever-chang­ing range of mer­chan­dise, and even build­ing a muse­um out­side Tokyo and a theme park out­side Nagoya.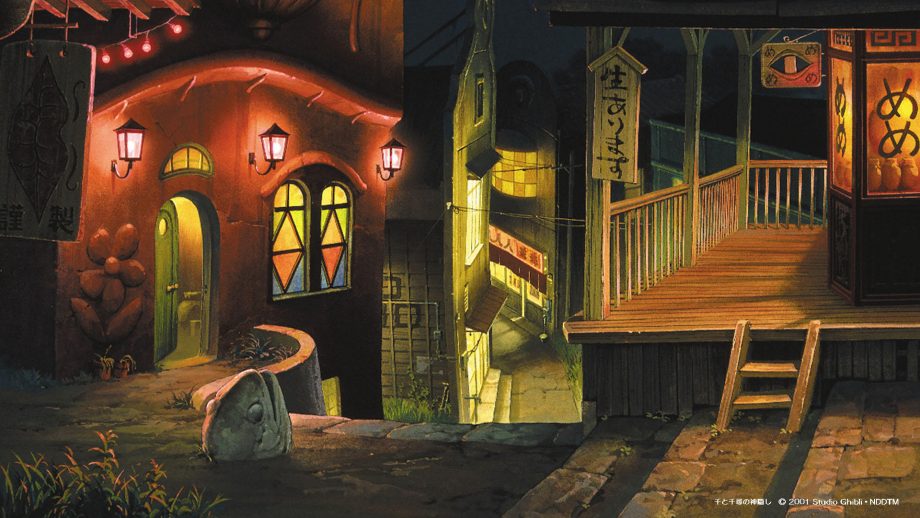 Alas, like most muse­ums, Ghi­b­li's is tem­porar­i­ly closed. Nei­ther the Ghi­b­li theme park nor How Do You Live? will open any time soon, and even if they could open today, it would hard­ly be an oppor­tune time to do so. With so few of us any­where able to go to movie the­aters, let alone theme parks (though we can now, at long last, stream Ghi­b­li movies online), we have to enter the realm of Ghi­b­li in a dig­i­tal fash­ion.
To make this a bit more pos­si­ble, the stu­dio has offi­cial­ly released a set of eight back­grounds, suit­able for use as back­drops on Zoom or oth­er video-con­fer­enc­ing appli­ca­tions. You'll find them all at Ghi­b­li's web site: in Japan­ese only, true to form, but even non-Japan­ese speak­ers can eas­i­ly click and save the images. (For instruc­tions on how to set one as your back­ground, see our pre­vi­ous post on the sub­ject.)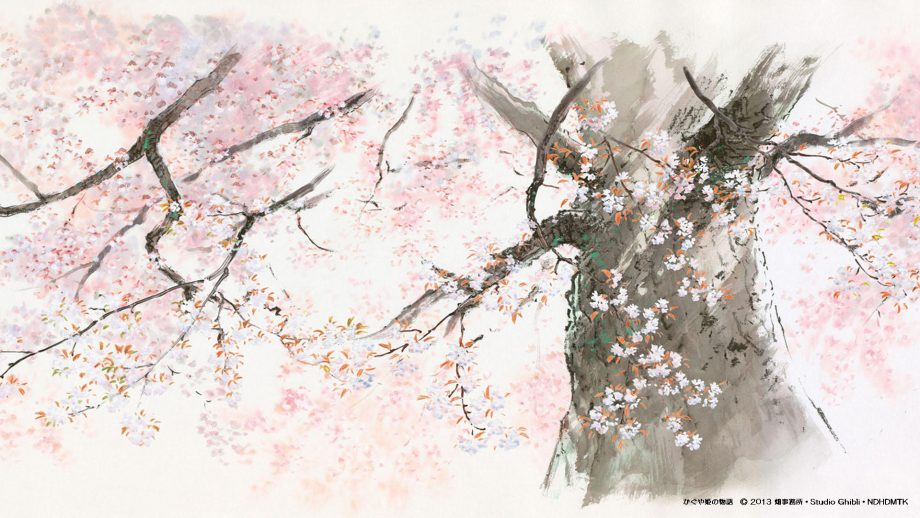 Drawn from the sweep of Stu­dio Ghi­b­li's his­to­ry, from Nau­si­caä of the Val­ley of the Wind to Cas­tle in the Sky, Princess Mononoke, Spir­it­ed Away, Howl's Mov­ing Cas­tle, Ponyo, Arri­et­ty, and The Tale of the Princess Kaguya, the back­drops show the wide aes­thet­ic range of its work. Some of them depict mem­o­rable set­tings from these films (any Ghi­b­li fan will know exact­ly where you "are" the moment you con­nect) but oth­ers cap­ture a char­ac­ter, an icon, or an atmos­phere.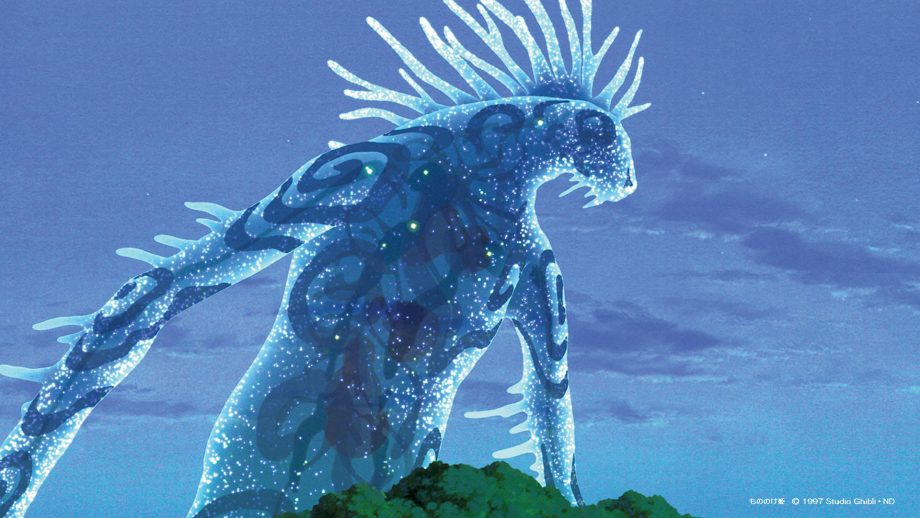 Whichev­er Ghi­b­li back­ground you pick, it will remind your inter­locu­tors of the for­mi­da­ble imag­i­na­tion exer­cised by each and every one of the stu­dio's films, whether its char­ac­ters soar across the sky, live beneath the sea, or plunge into an unseen under­world — do any­thing, essen­tial­ly, but stay at home mak­ing calls.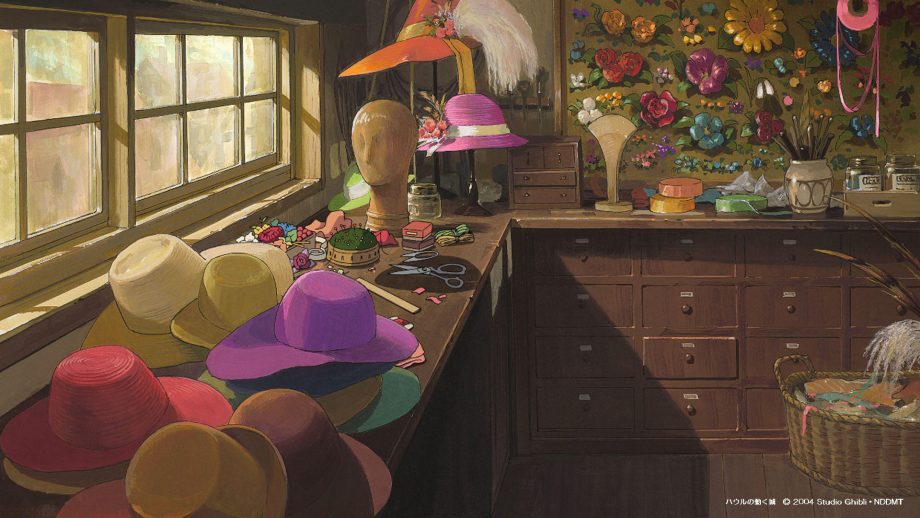 Relat­ed Con­tent:
Watch Hayao Miyazaki's Beloved Char­ac­ters Enter the Real World
Build Your Own Minia­ture Sets from Hayao Miyazaki's Beloved Films: My Neigh­bor Totoro, Kiki's Deliv­ery Ser­vice & More
Hayao Miyazaki's Beloved Char­ac­ters Reimag­ined in the Style of 19th-Cen­tu­ry Wood­block Prints
Calm Down & Study with Relax­ing Piano, Jazz & Harp Cov­ers of Music from Hayao Miyaza­ki Films
Stu­dio Ghi­b­li Releas­es Tan­ta­liz­ing Con­cept Art for Its New Theme Park, Open­ing in Japan in 2022
Cus­tomize Your Zoom Vir­tu­al Back­ground with Free Works of Art
Based in Seoul, Col­in Mar­shall writes and broad­casts on cities, lan­guage, and cul­ture. His projects include the book The State­less City: a Walk through 21st-Cen­tu­ry Los Ange­les and the video series The City in Cin­e­ma. Fol­low him on Twit­ter at @colinmarshall, on Face­book, or on Insta­gram.