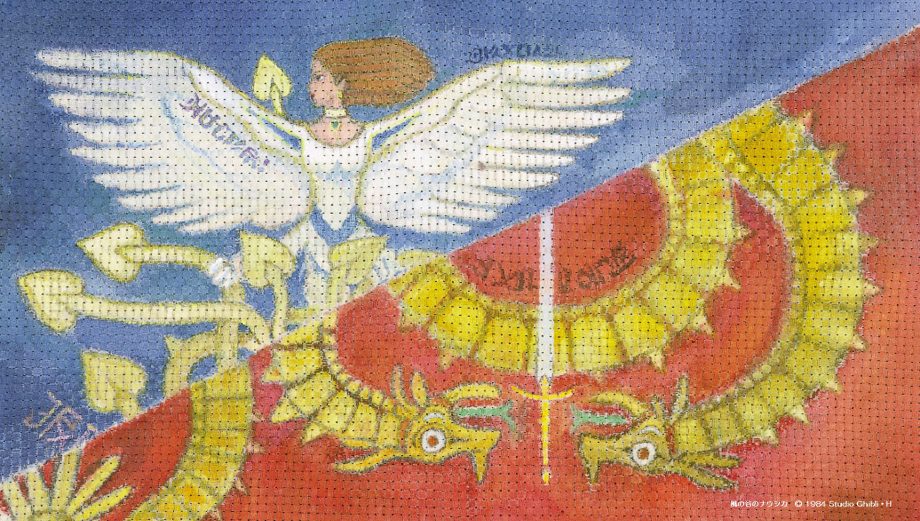 To a degree that surpasses any other studio in animation history, Studio Ghibli has created a reality of its own. All of its fans around the world appreciate the artistry of its films, directed by such luminaries of Japanese animation as Hayao Miyazaki and Isao Takahata, and many appreciate it so fervently that they'd prefer to occupy any of Ghibli's worlds to this one. The studio has responded to their desires by not just continuing to produce motion pictures — the "retired" Miyazaki is now at work on his latest, How Do You Live? — but by authorizing a wide and ever-changing range of merchandise, and even building a museum outside Tokyo and a theme park outside Nagoya.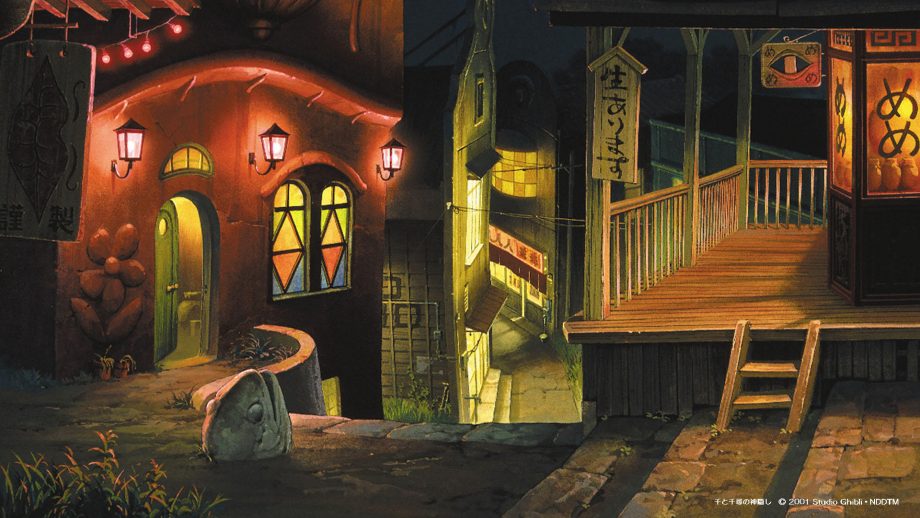 Alas, like most museums, Ghibli's is temporarily closed. Neither the Ghibli theme park nor How Do You Live? will open any time soon, and even if they could open today, it would hardly be an opportune time to do so. With so few of us anywhere able to go to movie theaters, let alone theme parks (though we can now, at long last, stream Ghibli movies online), we have to enter the realm of Ghibli in a digital fashion.
To make this a bit more possible, the studio has officially released a set of eight backgrounds, suitable for use as backdrops on Zoom or other video-conferencing applications. You'll find them all at Ghibli's web site: in Japanese only, true to form, but even non-Japanese speakers can easily click and save the images. (For instructions on how to set one as your background, see our previous post on the subject.)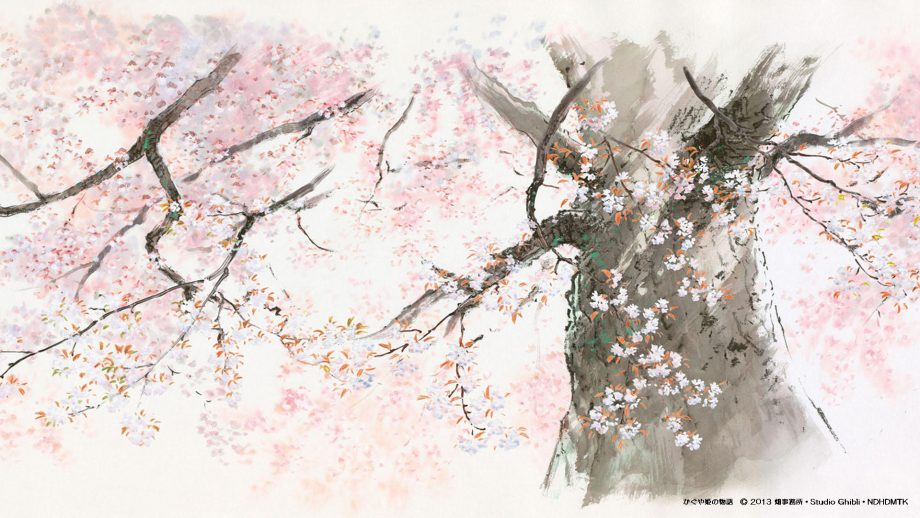 Drawn from the sweep of Studio Ghibli's history, from Nausicaä of the Valley of the Wind to Castle in the Sky, Princess Mononoke, Spirited Away, Howl's Moving Castle, Ponyo, Arrietty, and The Tale of the Princess Kaguya, the backdrops show the wide aesthetic range of its work. Some of them depict memorable settings from these films (any Ghibli fan will know exactly where you "are" the moment you connect) but others capture a character, an icon, or an atmosphere.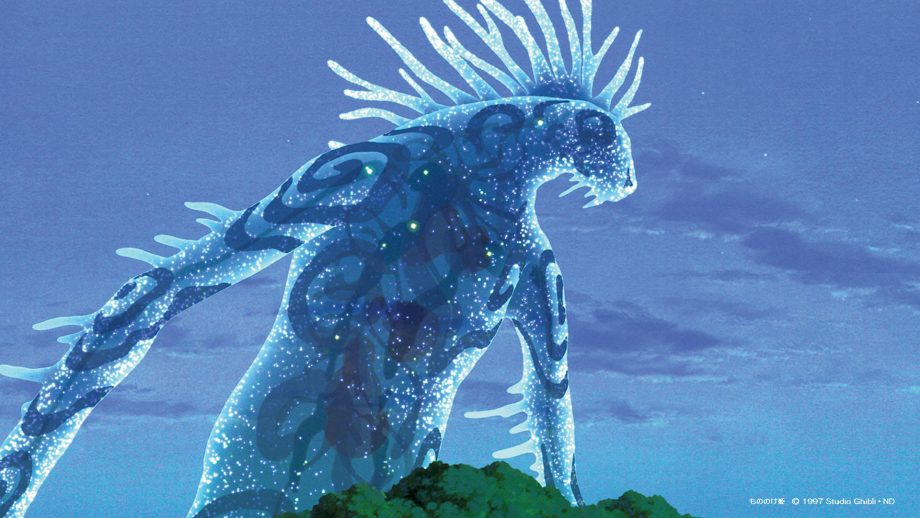 Whichever Ghibli background you pick, it will remind your interlocutors of the formidable imagination exercised by each and every one of the studio's films, whether its characters soar across the sky, live beneath the sea, or plunge into an unseen underworld — do anything, essentially, but stay at home making calls.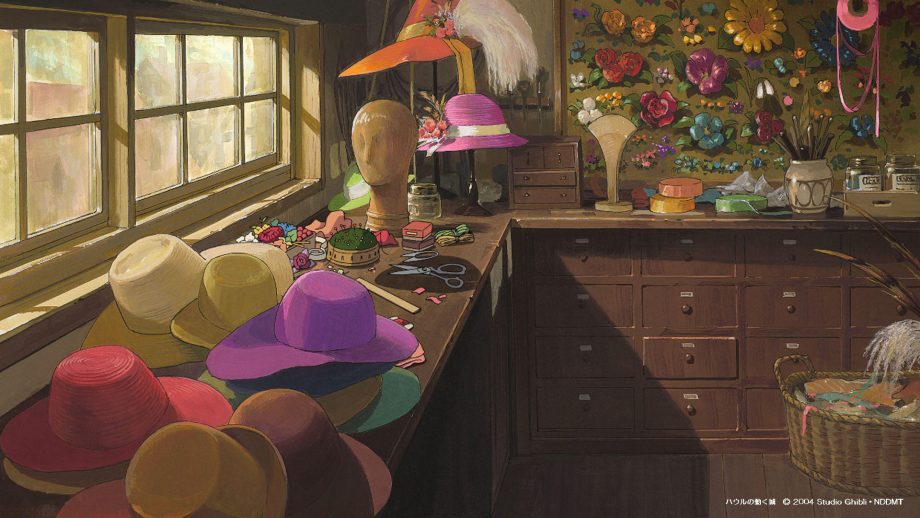 Related Content:
Watch Hayao Miyazaki's Beloved Characters Enter the Real World
Build Your Own Miniature Sets from Hayao Miyazaki's Beloved Films: My Neighbor Totoro, Kiki's Delivery Service & More
Hayao Miyazaki's Beloved Characters Reimagined in the Style of 19th-Century Woodblock Prints
Calm Down & Study with Relaxing Piano, Jazz & Harp Covers of Music from Hayao Miyazaki Films
Studio Ghibli Releases Tantalizing Concept Art for Its New Theme Park, Opening in Japan in 2022
Customize Your Zoom Virtual Background with Free Works of Art
Based in Seoul, Colin Marshall writes and broadcasts on cities, language, and culture. His projects include the book The Stateless City: a Walk through 21st-Century Los Angeles and the video series The City in Cinema. Follow him on Twitter at @colinmarshall, on Facebook, or on Instagram.