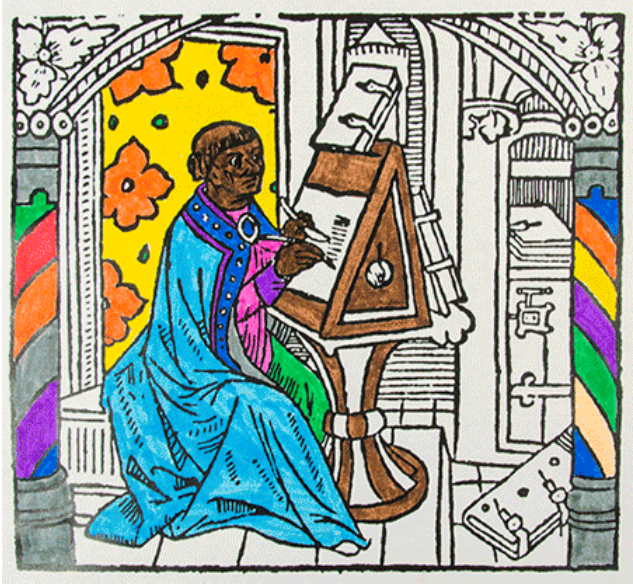 So, it's been a year. For those of us in parts of the world where the pandemic still rages uncontained, it's going to be an even longer winter. It may be utterly trivializing to speak of silver linings when it comes to clouds this size, but there's no reason not to use our time wisely in quarantine, lockdown, cocooning, or whatever we're calling it these days. For all of the enormous challenges, outrages, sorrows, and horrors of 2020, natural and manmade, we can be grateful for so many opportunities for personal growth.
"Those of us who are not sick, are not frontline workers, and are not dealing with other economic or housing difficulties" Rebecca Solnit writes, are given the task "to understand this moment, what it might require of us, and what it might make possible." It is a moment, she says (echoing Heidegger's ruminations on life after the dropping of the atomic bombs), in which "the impossible has already happened."
Impossibles can be catastrophic and world changing disasters that "begin suddenly and never really end." They can also be radical responses to disaster that open up possibilities we never imagined:
A disaster (which originally meant "ill-starred", or "under a bad star") changes the world and our view of it. Our focus shifts, and what matters shifts. What is weak breaks under new pressure, what is strong holds, and what was hidden emerges. Change is not only possible, we are swept away by it. We ourselves change as our priorities shift, as intensified awareness of mortality makes us wake up to our own lives and the preciousness of life. Even our definition of "we" might change as we are separated from schoolmates or co-workers, sharing this new reality with strangers. Our sense of self generally comes from the world around us, and right now, we are finding another version of who we are.
It is no exaggeration to say we have collectively witnessed the world change in a matter of a few months. Since Solnit wrote in April, we've had many more opportunities to meet circumstances wildly beyond our control. We are shaped by events, but how we respond, individually and together, also determines the kind of people we become.
We at Open Culture like to think we've contributed in some small way to our readers' personal growth in the time of coronavirus, to their view of the world and their sense of who "we" are. Our readers responded most to messages of hope, resources for self-improvement and self-understanding, and cultural phenomena that have become sources of delight and inspiration no matter what's going on. See our 15 top posts of 2020 below.
Let us know in the comments what other posts that didn't make the list resonated with you in this time of sweeping change, and why. Perhaps it's one more cosmic irony that the nightmarish year of 2020 also happens to be the number we use to symbolize perfect hindsight. But also tell us, readers, what did you learn this year, and how did you grow and change in ways you might have thought impossible a year ago?
Related Content:
The 150 Best Podcasts to Enrich Your Mind 
1,500 Free Online Courses from Top Universities 
Sign Up for Open Culture's Free Daily Email 
Josh Jones is a writer and musician based in Durham, NC. Follow him at @jdmagness.