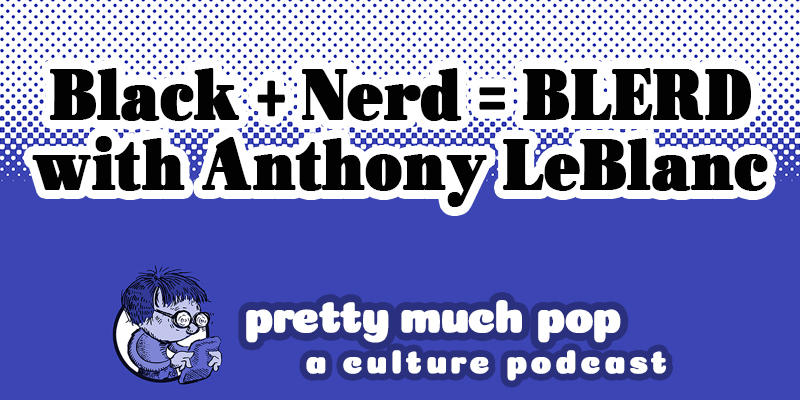 The Interim Executive Producer of The Second City joins your hosts Mark Linsenmayer, Erica Spyres, and Brian Hirt to discuss the scope of black nerd-dom: what nerdy properties provide to those who feel "othered," using sci-fi to talk about race, Black Panther and other heroes, afrofuturism, black anime fans, Star Trek, Key & Peele, Get Out vs. Us, and more.
A few articles you might enjoy:
Some relevant videos and podcasts:
Learn more at prettymuchpop.com. This episode includes bonus discussion that you can only hear by supporting the podcast at patreon.com/prettymuchpop. This podcast is part of the Partially Examined Life podcast network.
Pretty Much Pop: A Culture Podcast is the first podcast curated by Open Culture. Browse all Pretty Much Pop posts.