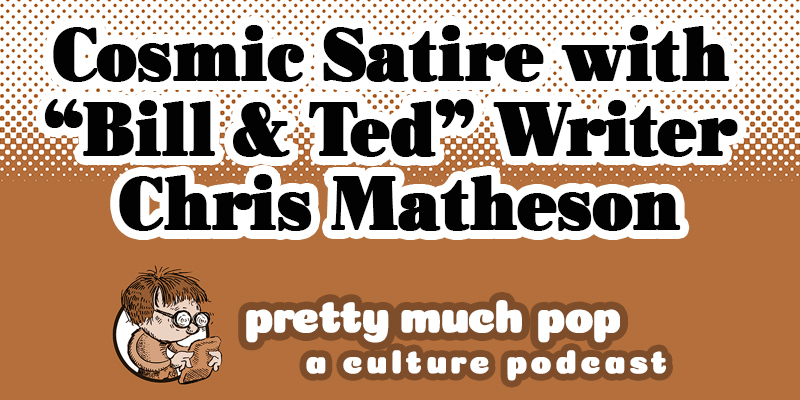 Chris Matheson has written a bunch of comic movies including the new Bill & Ted Face the Music, and he's converted religious texts into funnier books on three occasions, most recently with The Buddha's Story. Your hosts Mark Linsenmayer, Erica Spyres, and Brian Hirt talk with him about what unifies these projects: Why the big ideas of science fiction, fantasy, religion, and philosophy are begging in a similar way to be made fun of.
We get into the big questions: How does humor relate to fear? Would a society based on Bill and Ted (or Keanu Reeves) actually be desirable? How bad is the evident literal absurdity of many religious texts? Plus, the B & T joke that has not aged well, and much more!
A few articles that we found but didn't really draw on included:
Learn more at prettymuchpop.com. This episode includes bonus discussion that you can only hear by supporting the podcast at patreon.com/prettymuchpop. This podcast is part of the Partially Examined Life podcast network.
Pretty Much Pop: A Culture Podcast is the first podcast curated by Open Culture. Browse all Pretty Much Pop posts.