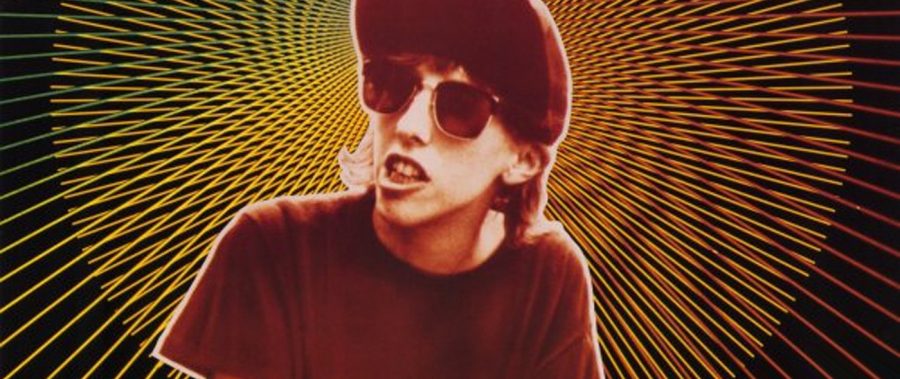 Think back to the Amer­i­can inde­pen­dent film boom (some­times known as "indiewood") of the nineties. Which of that time's fresh-faced auteurs strike you as impor­tant? Which of their first fea­tures retain their impact? Quentin Taran­ti­no's Reser­voir Dogs, cer­tain­ly; Kevin Smith's Clerks, which sum­moned a vast fan cul­ture out of nowhere; Robert Rodriguez's much-dis­cussed "$7,000 movie" El Mari­achi; Steven Soder­bergh's con­cept-prov­ing Sex, Lies, and Video­tape, per­haps the bell­wether of the entire move­ment. But you may under­es­ti­mate Richard Lin­klater's low-key debut Slack­er at your per­il.
He con­struct­ed the 1991 film (avail­able to view on YouTube) as a series of set pieces — some irrev­er­ent, some mean­der­ing, and some bizarre, but most all of them with stealth­ily uni­ver­sal res­o­nance — tak­ing place across the col­lege town of Austin, Texas. Dou­glas Cou­p­land hav­ing coined the term "Gen­er­a­tion X" with his epony­mous nov­el less than four months before, the North Amer­i­can zeit­geist had come to take seri­ous, if smirk­ing, notice of all these slouchy twen­tysome­things who seemed to turn up with­out warn­ing, spout­ing end­less streams of ideas, the­o­ries, wise­cracks, and elab­o­rate plans, yet drained of any­thing rec­og­niz­able as ambi­tion. These slack­ers, as we now call them with­out hes­i­ta­tion, make up the drama­tis per­sonæ of Slack­er. You can see them in their own pecu­liar type of action by watch­ing the pic­ture free online.
The first slack­er to appear, a deeply con­flict­ed motor­mouth in the back seat of a taxi, comes played by Lin­klater him­self. He seems nor­mal enough, essen­tial­ly an aim­less late-twen­tysome­thing you still meet in cof­fee shops today. But as the cam­era drifts from block to block, from neigh­bor­hood to Austin neigh­bor­hood, pick­ing up on any low-momen­tum sto­ry it can, behav­iors turn stranger. A book­store clerk who lives for JFK con­spir­a­cy the­o­ries log­or­rhe­ical­ly describes his own book-in-progress on the sub­ject to a help­less acquain­tance. A skin­ny stu­dent type liv­ing in a room crammed with tele­vi­sions and even wear­ing one on back claims des­per­a­tion to own yet anoth­er set. Two fel­lows egg a third on to throw a type­writer off a bridge and thus sym­bol­i­cal­ly final­ize a breakup. And let us nev­er for­get the immor­tal seg­ment where­in But­t­hole Surfers drum­mer Tere­sa Tay­lor attempts to sell what she describes as a "Madon­na pap smear." Like the ear­ly films of Taran­ti­no, Smith, and Rodriguez, Slack­er remains thrilling­ly fun to watch, espe­cial­ly for the enthu­si­ast of micro-bud­get cin­e­ma. But some­where around its final pas­sage, which begins when a slack­er picks up the Pix­elvi­sion cam­era through which we our­selves see the next few min­utes, you real­ize you've been watch­ing some­thing on a high­er plane. Forced to bet which of the films of this move­ment schol­ars will rel­ish enthu­si­as­ti­cal­ly a cen­tu­ry from now, I'd bet on Slack­er, which has now beed added to our ever-expand­ing list, 4,000+ Free Movies Online: Great Clas­sics, Indies, Noir, West­erns, Doc­u­men­taries & More.
Relat­ed Con­tent:
My Best Friend's Birth­day, Quentin Tarantino's 1987 Debut Film
Col­in Mar­shall hosts and pro­duces Note­book on Cities and Cul­ture. Fol­low him on Twit­ter at @colinmarshall.