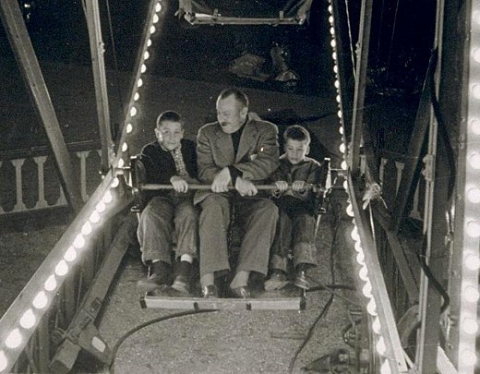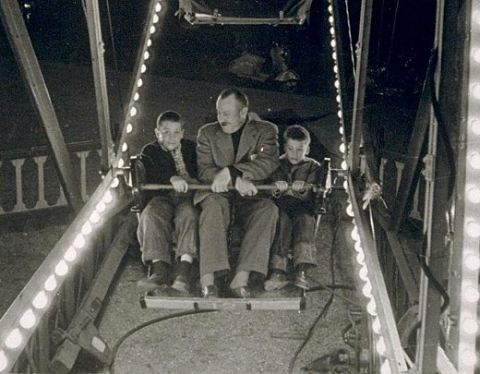 Certain readers may turn, for general solace, to the novels of John Steinbeck. But how many, in particular need of romantic advice, open up Of Mice and Men, East of Eden, or The Grapes of Wrath? Yet on matters of the heart, Steinbeck knew of what he spoke, as his son Thom found out after mentioning a new school sweetheart in a note home. In what must surely count as the most eloquent, relevant piece of unsolicited parental love advice ever given—not, admittedly, a high bar to cross—the formidable man of American letters explained how best to navigate this richest of all experiences:
First—if you are in love—that's a good thing—that's about the best thing that can happen to anyone. Don't let anyone make it small or light to you.

Second—There are several kinds of love. One is a selfish, mean, grasping, egotistical thing which uses love for self-importance. This is the ugly and crippling kind. The other is an outpouring of everything good in you—of kindness and consideration and respect—not only the social respect of manners but the greater respect which is recognition of another person as unique and valuable. The first kind can make you sick and small and weak but the second can release in you strength, and courage and goodness and even wisdom you didn't know you had.
This excerpt comes from a full text available at a favorite site of ours, Letters of Note. One of the internet's finest repositories of man's wisdom and folly, Letters of Note has offered William Faulkner's take-this-job-and-shove-it, a young Kurt Vonnegut's wartime report home after his release from a Dresden work camp, the first American fan letter sent to David Bowie, and Aldous Huxley's death as described by his widow. My personal favorite remains the simultaneously astute and unhinged lament Ted Turner received from his father after changing his college major to classics. Turner père wrote, in his askew fashion, in the same spirit of fatherly support as Steinbeck. But Ted didn't get to read any lines half as reassuring as those Thom Steinbeck did: "Don't worry about losing," his father advised. "If it is right, it happens—The main thing is not to hurry. Nothing good gets away."
Related content:
John Steinbeck's Six Tips for the Aspiring Writer and His Nobel Prize Speech
This is Your Brain in Love: Scenes from the Stanford Love Competition
Face to Face with Bertrand Russell: 'Love is Wise, Hatred is Foolish'
Colin Marshall hosts and produces Notebook on Cities and Culture and writes essays on literature, film, cities, Asia, and aesthetics. He's at work on a book about Los Angeles, A Los Angeles Primer. Follow him on Twitter at @colinmarshall.