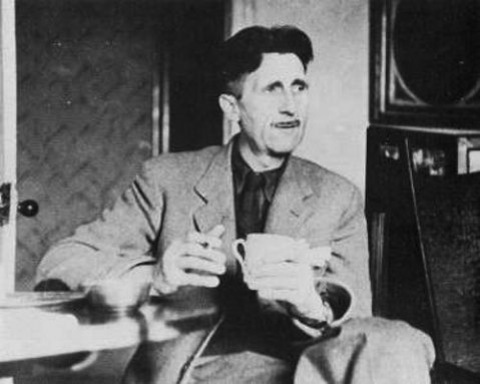 Next to my bed lies George Orwell's Essays, the bricklike Everyman's Library edition of the 1984 author's thoughts on ideology, colonialism, the abuse of language, crime and punishment, and just what constitutes a nice cup of tea. The astute essayist keeps his mind prepared to go anywhere, and Orwell's rigorous love of simple English pleasures places him especially well to write on the subject of how best to prepare a serving of "one of the main stays of civilization in this country, as well as in Eire, Australia and New Zealand." His essay "A Nice Cup of Tea," which first ran in the Evening Standard of January 12, 1946, breaks the process down into eleven points, from "One should use Indian or Ceylonese tea" to "One should take the teapot to the kettle and not the other way about" to, finally, "Tea — unless one is drinking it in the Russian style — should be drunk without sugar." These guidelines may sound to us a tad austere at worst, but Orwell presents some of them as downright "controversial." Dare he so boldly insist upon drinking only out of a "good breakfast cup," de-creaming milk before pouring it into tea, and never, ever using strainers nor bags?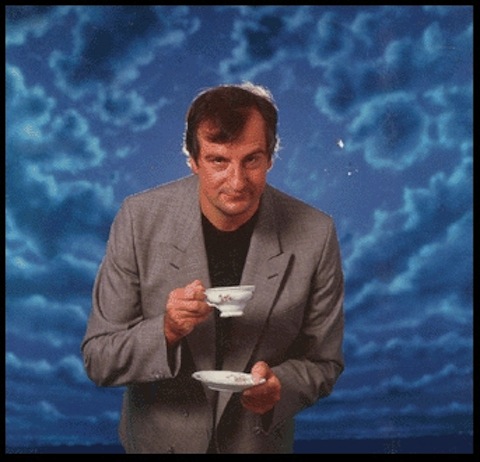 He does indeed. History has remembered Orwell as one of authoritarianism's most outspoken enemies, but clearly he had moments, especially when it came to his beverage of choice, where he himself would brook no dissent. Decades later, a much more easygoing writer would make his own contribution to the literature of English tea procedure: A short piece by Hitchhiker's Guide to the Galaxy author Douglas Adams suggests that you "go to Marks and Spencer and buy a packet of Earl Grey tea" (this may, depending upon your location, require an overseas trip), that "the water has to be boiling (not boiled) when it hits the tea leaves," and that "it's probably best to put some milk into the bottom of the cup before you pour in the tea," since "if you pour milk into a cup of hot tea you will scald the milk." Though we here at Open Culture have made no secret of our interest in coffee, how could we turn down a cup of tea made to the standards of such well-respected men of letters?
via BoingBoing
Related Content:
10 Golden Rules for Making the Perfect Cup of Tea (1941)
Epic Tea Time with Alan Rickman
Colin Marshall hosts and produces Notebook on Cities and Culture and writes essays on literature, film, cities, Asia, and aesthetics. He's at work on a book about Los Angeles, A Los Angeles Primer. Follow him on Twitter at @colinmarshall.