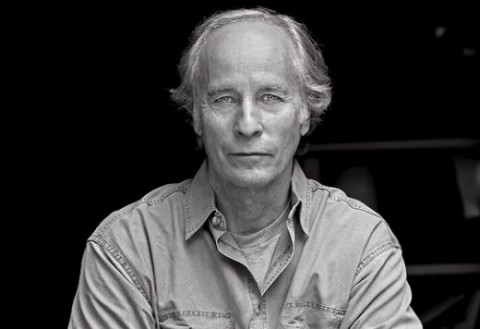 The way people read on the internet has encouraged the provision of "tips," especially presented as short sentences collected in lists. While we here at Open Culture seldom ride that current, we make exceptions for lists of tips by authors best known for their long-form textual achievements. Richard Ford (The Sportswriter books), Jonathan Franzen (The Corrections and Freedom), and Anne Enright (The Portable Virgin, The Gathering) here offer ten suggestions each to guide your own writing habits. Though presumably learned in the process of writing novels, many of these lessons apply just as well to other forms. I, for example, write mostly essays, but still find great value in Franzen's instruction to treat the reader as a friend, Enright's point that description conveys opinion, and Ford's injunction not to write reviews (or at least, as I read it, not reviews as so narrowly defined).
Some of these tips have to do with technique: Ford advises against drinking while writing, Franzen advises against using "then" as a conjunction, and Enright advises you simply to keep putting words on the page. Others have more to do with maintaining a certain temperament: "Don't have arguments with your wife in the morning, or late at night," says Ford; "You have to love before you can be relentless," says Franzen; "Have fun," says Enright. And as any successful writer knows, you can't pull it off at all without a strong dose of practicality, as exemplified by Enright's "Try to be accurate about stuff," Franzen's doubt that "anyone with an internet connection at his workplace is writing good fiction," and Ford's "Don't have children." Can we draw out an overarching guideline? Avoid distraction, perhaps. But you really have to read these authors' lists in full, like you would their novels, to grasp them. The lists below originally appeared in The Guardian, along with tips from various other esteemed writers.
Richard Ford

1 Marry somebody you love and who thinks you being a writer's a good idea.

2 Don't have children.

3 Don't read your reviews.

4 Don't write reviews. (Your judgment's always tainted.)

5 Don't have arguments with your wife in the morning, or late at night.

6 Don't drink and write at the same time.

7 Don't write letters to the editor. (No one cares.)

8 Don't wish ill on your colleagues.

9 Try to think of others' good luck as encouragement to yourself.

10 Don't take any shit if you can ­possibly help it.

Jonathan Franzen

1 The reader is a friend, not an adversary, not a spectator.

2 Fiction that isn't an author's personal adventure into the frightening or the unknown isn't worth writing for anything but money.

3 Never use the word "then" as a ­conjunction – we have "and" for this purpose. Substituting "then" is the lazy or tone-deaf writer's non-solution to the problem of too many "ands" on the page.

4 Write in the third person unless a ­really distinctive first-person voice ­offers itself irresistibly.

5 When information becomes free and universally accessible, voluminous research for a novel is devalued along with it.

6 The most purely autobiographical ­fiction requires pure invention. Nobody ever wrote a more auto­biographical story than "The Meta­morphosis".

7 You see more sitting still than chasing after.

8 It's doubtful that anyone with an internet connection at his workplace is writing good fiction.

9 Interesting verbs are seldom very interesting.

10 You have to love before you can be relentless.

Anne Enright

1 The first 12 years are the worst.

2 The way to write a book is to actually write a book. A pen is useful, typing is also good. Keep putting words on the page.

3 Only bad writers think that their work is really good.

4 Description is hard. Remember that all description is an opinion about the world. Find a place to stand.

5 Write whatever way you like. Fiction is made of words on a page; reality is made of something else. It doesn't matter how "real" your story is, or how "made up": what matters is its necessity.

6 Try to be accurate about stuff.

7 Imagine that you are dying. If you had a terminal disease would you ­finish this book? Why not? The thing that annoys this 10-weeks-to-live self is the thing that is wrong with the book. So change it. Stop arguing with yourself. Change it. See? Easy. And no one had to die.

8 You can also do all that with whiskey.

9 Have fun.

10 Remember, if you sit at your desk for 15 or 20 years, every day, not ­counting weekends, it changes you. It just does. It may not improve your temper, but it fixes something else. It makes you more free.
Related Content:
Writing Tips by Henry Miller, Elmore Leonard, Margaret Atwood, Neil Gaiman & George Orwell
Seven Tips From Ernest Hemingway on How to Write Fiction
Seven Tips From F. Scott Fizgerald on How to Write Fiction
Ray Bradbury Gives 12 Pieces of Writing Advice to Young Authors (2001)
Ray Bradbury Offers 12 Essential Writing Tips and Explains Why Literature Saves Civilization
John Steinbeck's Six Tips for the Aspiring Writer and His Nobel Prize Speech
The Shape of A Story: Writing Tips from Kurt Vonnegut
Elmore Leonard's Ultimate Guide for Would-Be Writers
The Shape of A Story: Seven Tips From William Faulkner on How to Write Fiction
Colin Marshall hosts and produces Notebook on Cities and Culture and writes essays on literature, film, cities, Asia, and aesthetics. He's at work on a book about Los Angeles, A Los Angeles Primer. Follow him on Twitter at @colinmarshall.