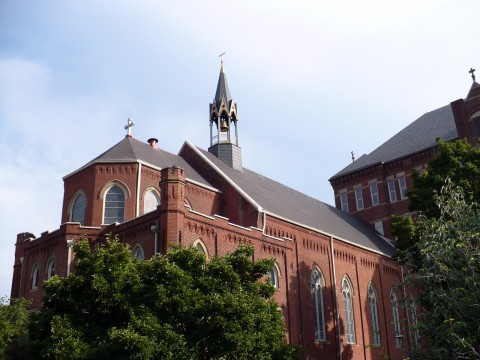 The Pittsburgh Post-Gazette ran a sad and galling story yesterday about Mary Margaret Vojtko who died of a heart attack at the age of 83. At the time of her death, Daniel Kovalik writes:
She was receiving radiation therapy for the cancer that had just returned to her, she was living nearly homeless because she could not afford the upkeep on her home, which was literally falling in on itself, and now, she explained, she had received another indignity — a letter from Adult Protective Services telling her that someone had referred her case to them saying that she needed assistance in taking care of herself.
Vojtko had ended up in poverty after spending 25 years working as an adjunct professor of French at Duquesne University, a Catholic school located in Pittsburgh, Pa. Until she was terminated last spring, she worked "on a contract basis from semester to semester, with no job security, no benefits and with a salary of between $3,000 and just over $3,500 per three-credit course." When teaching three classes a semester and two during the summer, Vojtko never earned more than $25,000 a year. (A pittance compared to the pay package of Duquesne's president — reportedly about $700,000 per year in salary and benefits.) Meanwhile, Duquesne thwarted attempts by adjuncts to unionize, claiming that the school should have a religious exemption.
As Kovalik goes on to note: "Adjuncts now make up well over 50 percent of the faculty at colleges and universities." And that statistic is bound to increase. You can — and should — read the full story at the Post-Gazette. Read Death of an Adjunct here.
via @stevesilberman