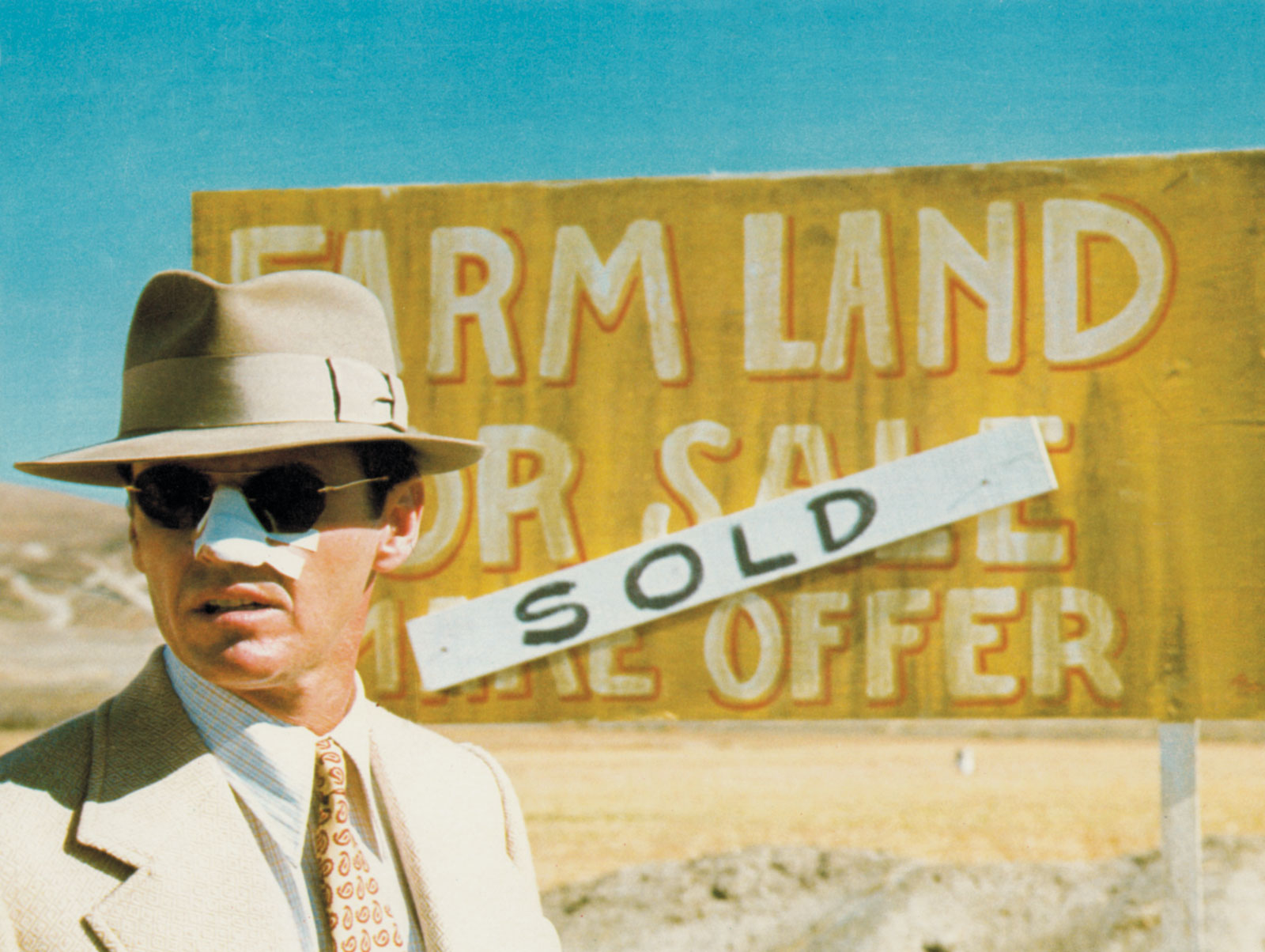 Next year marks the 40th anniver­sary of a mod­ern clas­sic, Roman Polanski's Chi­na­town. And sure­ly no oth­er film has even come close to mak­ing the con­struc­tion of an aque­duct so thrilling.
For sure, the siz­able serv­ings of incest, cor­rup­tion, and greed help car­ry Robert Towne's bril­liant screen­play. But under Towne's script are the bones of anoth­er sto­ry, the sto­ry of an engi­neer­ing feat that eclipsed the Pana­ma Canal. Yes we're talk­ing about the build­ing of the great Los Ange­les aque­duct start­ing in 1908.
In the pref­ace to the script Towne wrote this, "the great crimes in Cal­i­for­nia have been com­mit­ted against the land—and against the peo­ple who own it and future gen­er­a­tions. It was only nat­ur­al that the script should evolve into the sto­ry of a man who raped the land and his own daugh­ter."
Towne didn't wor­ry about stick­ing to the facts (he set the action of Chi­na­town in the 1930s—an inher­ent­ly more glam­orous peri­od, espe­cial­ly in Los Ange­les). Some even argue that the film cre­ates an entire­ly dif­fer­ent (and wrong) his­to­ry of the project that is remem­bered as fact.
UCLA has cre­at­ed the Los Ange­les Aque­duct Dig­i­tal Plat­form, a col­lec­tion of arti­cles, maps, images and gen­er­al his­to­ry of the project and time that sets the record straight. Among its great­est resources are those about the film that made South­ern Cal­i­for­ni­a's water issues famous. In fact, there is an abun­dance of infor­ma­tion about the film itself, even if it wasn't his­tor­i­cal­ly accu­rate.
There are links to, among oth­er resources, a con­ver­sa­tion with Robert Towne where he dis­cuss­es his inspi­ra­tion for the screen­play.
The real gem, how­ev­er, is the link to a lit­tle-known but ter­rif­ic British doc­u­men­tary about Polan­s­ki (above) in which he says that Chi­na­town was his best film. The doc­u­men­tary was made in 2000, before Polan­s­ki won the Oscar for The Pianist.
Kate Rix writes about dig­i­tal media and edu­ca­tion. Fol­low her on Twit­ter.