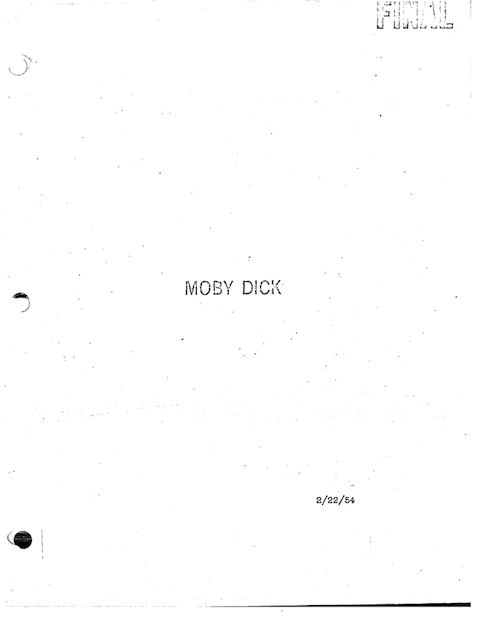 Ray Brad­bury, unlike many nov­el­ists who choose to reside in South­ern Cal­i­for­nia, did­n't sup­port his fic­tion-writ­ing career by tak­ing screen­play work. With the likes of The Mar­t­ian Chron­i­cles and Fahren­heit 451 to his name, he did­n't need to, not that it stopped him from adapt­ing cer­tain sto­ries of his own for tele­vi­sion and the movies. Only once did the pro­lif­ic Brad­bury under­take to write a screen­play based upon a book he did­n't write. But oh, what a book: Her­man Melville's Moby-Dick, turned into the John Hus­ton-direct­ed 1956 film of almost the same name. Though ulti­mate­ly stormy — work­ing with Hus­ton, even in the best of times and for the bright­est of writ­ers, tend­ed to become an ordeal — the col­lab­o­ra­tion began aus­pi­cious­ly, with the writer an avowed fan of the film­mak­er, and the film­mak­er an avowed fan of the writer. Yet nei­ther, iron­i­cal­ly, had much time for the Melville nov­el to which they had ded­i­cat­ed their efforts.
"Have you tried to read that nov­el?" Brad­bury asks his audi­ence in the clip just above. "Oh my god! John Hus­ton did­n't know any more about it than I did. He want­ed to play Ahab. Give him a har­poon, and he would've done it." Work­ing on the script in Ire­land, Brad­bury spent "eight long months of ago­niz­ing work, sub­con­scious work," all of which pre­pared him for the next deci­sive moment in this par­tic­u­lar writ­ing process: "I got out of bed one morn­ing in Lon­don, looked in the mir­ror, and said, 'I am Her­man Melville!' I sat down at the type­writer, and in eight hours of pas­sion­ate, red-hot writ­ing, I fin­ished the screen­play of Moby Dick, and I ran across Lon­don, I threw the script in John Hus­ton's lap, and said, 'There! It's done!' He read it and said, 'My god, what hap­pened?' I said, 'Behold: Her­man Melville.' "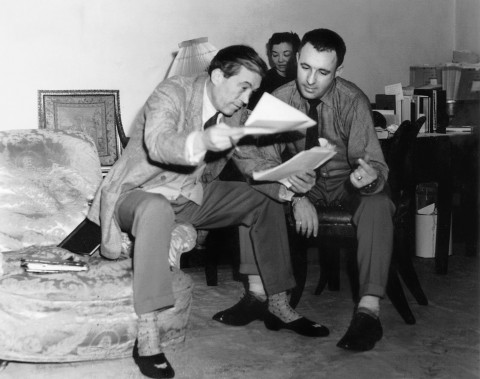 You can now read the fruits of this act of artis­tic chan­nel­ing in a new edi­tion from Sub­ter­ranean Press fea­tur­ing an essay by William Touponce, direc­tor of the Cen­ter for Ray Brad­bury Stud­ies at Indi­ana Uni­ver­si­ty-Pur­due Uni­ver­si­ty Indi­anapo­lis. Cinephil­ia and Beyond has more, includ­ing a link to a PDF of Brad­bury's orig­i­nal final script.
Relat­ed Con­tent:
The Moby Dick Big Read: Celebri­ties and Every­day Folk Read a Chap­ter a Day from the Great Amer­i­can Nov­el
Jean-Paul Sartre Writes a Script for John Huston's Film on Freud (1958)
Ray Brad­bury Gives 12 Pieces of Writ­ing Advice to Young Authors (2001)
Ray Brad­bury: Lit­er­a­ture is the Safe­ty Valve of Civ­i­liza­tion
Col­in Mar­shall hosts and pro­duces Note­book on Cities and Cul­ture and writes essays on cities, Asia, film, lit­er­a­ture, and aes­thet­ics. He's at work on a book about Los Ange­les, A Los Ange­les Primer. Fol­low him on Twit­ter at @colinmarshall or on his brand new Face­book page.