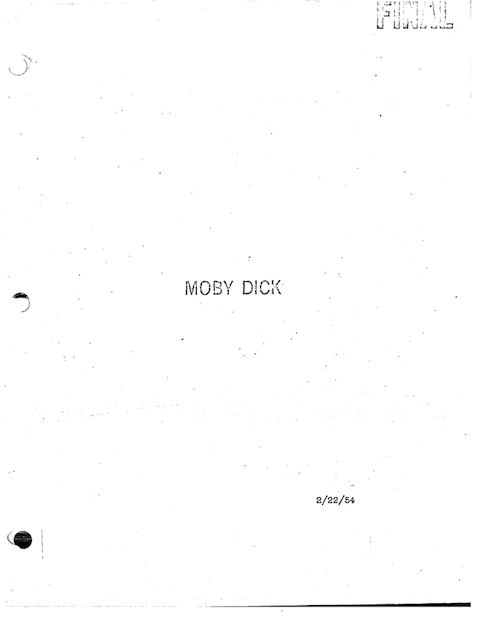 Ray Bradbury, unlike many novelists who choose to reside in Southern California, didn't support his fiction-writing career by taking screenplay work. With the likes of The Martian Chronicles and Fahrenheit 451 to his name, he didn't need to, not that it stopped him from adapting certain stories of his own for television and the movies. Only once did the prolific Bradbury undertake to write a screenplay based upon a book he didn't write. But oh, what a book: Herman Melville's Moby-Dick, turned into the John Huston-directed 1956 film of almost the same name. Though ultimately stormy — working with Huston, even in the best of times and for the brightest of writers, tended to become an ordeal — the collaboration began auspiciously, with the writer an avowed fan of the filmmaker, and the filmmaker an avowed fan of the writer. Yet neither, ironically, had much time for the Melville novel to which they had dedicated their efforts.
"Have you tried to read that novel?" Bradbury asks his audience in the clip just above. "Oh my god! John Huston didn't know any more about it than I did. He wanted to play Ahab. Give him a harpoon, and he would've done it." Working on the script in Ireland, Bradbury spent "eight long months of agonizing work, subconscious work," all of which prepared him for the next decisive moment in this particular writing process: "I got out of bed one morning in London, looked in the mirror, and said, 'I am Herman Melville!' I sat down at the typewriter, and in eight hours of passionate, red-hot writing, I finished the screenplay of Moby Dick, and I ran across London, I threw the script in John Huston's lap, and said, 'There! It's done!' He read it and said, 'My god, what happened?' I said, 'Behold: Herman Melville.'"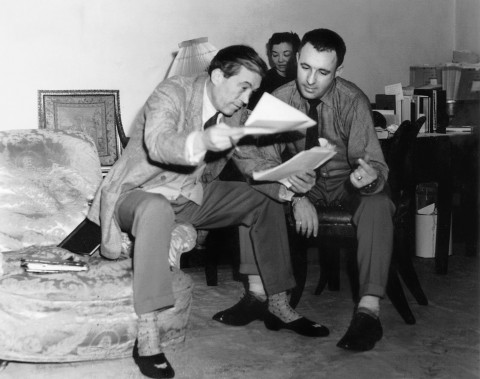 You can now read the fruits of this act of artistic channeling in a new edition from Subterranean Press featuring an essay by William Touponce, director of the Center for Ray Bradbury Studies at Indiana University-Purdue University Indianapolis. Cinephilia and Beyond has more, including a link to a PDF of Bradbury's original final script.
Related Content:
The Moby Dick Big Read: Celebrities and Everyday Folk Read a Chapter a Day from the Great American Novel
Jean-Paul Sartre Writes a Script for John Huston's Film on Freud (1958)
Ray Bradbury Gives 12 Pieces of Writing Advice to Young Authors (2001)
Ray Bradbury: Literature is the Safety Valve of Civilization
Colin Marshall hosts and produces Notebook on Cities and Culture and writes essays on cities, Asia, film, literature, and aesthetics. He's at work on a book about Los Angeles, A Los Angeles Primer. Follow him on Twitter at @colinmarshall or on his brand new Facebook page.