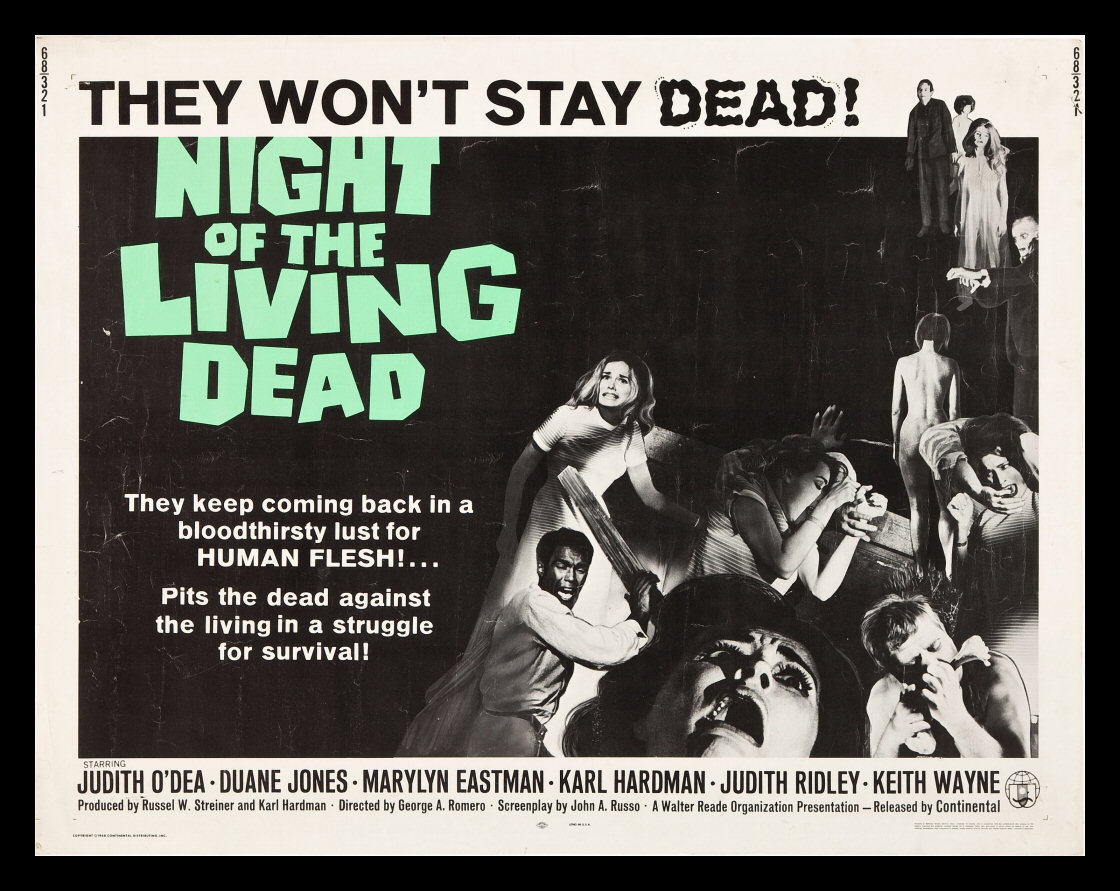 The whole category of cult movies is a slippery one. Everyone knows what a horror flick or a Western looks like but describing a cult movie is much more subjective. Cult movies can be any genre. They tend to be campy or kitschy or in some other way very strange. Often they are either movies that are so weirdly and intensely personal that they alienate and baffle mainstreams audiences, or films that are such utter and complete train wrecks that somehow they push through the merely mediocre into the sublime. Or, in the best cases, both.
Danny Peary, in his seminal 1981 book Cult Movies, put such high art movies as Citizen Kane alongside midnight movie staples like Freaks (watch it free online) and El Topo. Somehow that doesn't feel right. Having the supposed best (or second best) movie ever made in the same category as a hapless mess like Troll 2 seems to be a disservice to both movies, no matter how rabid the fanbase is.
For their list 30 Cult Movies That Absolutely Everybody Must See, the writers of the website io9 wrestled with this exact issue:
We debated a lot what we would consider a "cult movie" for the purposes of this list, and we mostly stuck to films that were not huge box-office hits and didn't get massive mainstream exposure when they were first released. The films on this list mostly either flew under the radar or were considered massive flops when they came out originally.
Like any such list, there is plenty to be quibbled with — Donnie Darko is ranked higher than Eraserhead? Really? – but that's really just part of the fun. Below are a few cult movies that you can watch right now for free – two of which are on the io9 list.
Plan 9 from Outer Space – There's a great scene in Tim Burton's biopic Ed Wood where a cross-dressing Wood runs into Orson Welles at a bar. They share a drink and commiserate about the difficulties of being a visionary in Hollywood. By all definitions, Wood was as much of an auteur as Welles. His movies were a prism through which he worked through some very personal issues.
It's just that, unlike Welles, Wood was a comically inept and lazy filmmaker. Critic Michael Medved once dubbed his Plan 9 from Outer Space as the worst movie ever made. And it's a hard to argue with that assertion. Shots in the movie alternate disorientingly between day and night in the middle of the same scene. The acting isn't so much as wooden as somnambulistic. The special effects are laughably childish –a flaming spacecraft at one point of the movie was accomplished by setting a hubcap alight with some gasoline. Yet throughout the entire film, Wood's boyish enthusiasm shines through. Plan 9 might be terrible, but it's also a lot of fun.
Night of the Living Dead – Though George A. Romero's Night of the Living Dead was made for next to nothing, all of the production's limitations somehow turned into assets. The film's grainy black-and-white cinematography and hand-held camera gave Romero's zombie gore-fest a level of realism that was unseen in horror movies up to that point — like a newsreel from the apocalypse. The Living Dead wound up being one of the most profitable movies of all time, which for investors proved to be unfortunate. In what has to be one of the costliest clerical errors in movie history, the distributors forgot to include a copyright statement in credits. As a result, the movie quickly fell into the public domain. Check it out.
Detour – Edgar G. Ulmer's hastily produced film noir bears all the marks of a movie made on a shoestring. The direction is ham handed. The acting is often shrill. A tale about toxic love and ill-gotten gains, Detour should have by all rights been another forgotten, disposable B-movie. Yet somehow Ulmer managed to capture lighining in a bottle. "Haunting and creepy," writes Roger Ebert. "An embodiment of the guilty soul of film noir. No one who has seen it has easily forgotten it."
You can find more cult classics in our collection of 4,000+ Free Movies Online: Great Classics, Indies, Noir, Westerns, Documentaries & More, including The Wild Ride with Jack Nicholson, Bluebeard (also directed by Edgar G. Ulmer), the 1962 indie horror film Carnival of Souls, Dementia 13 (an early Francis Ford Coppola  horror film), and Abel Ferrara's cult classic slasher film The Driller Killer.
Jonathan Crow is a Los Angeles-based writer and filmmaker whose work has appeared in Yahoo!, The Hollywood Reporter, and other publications. You can follow him at @jonccrow.