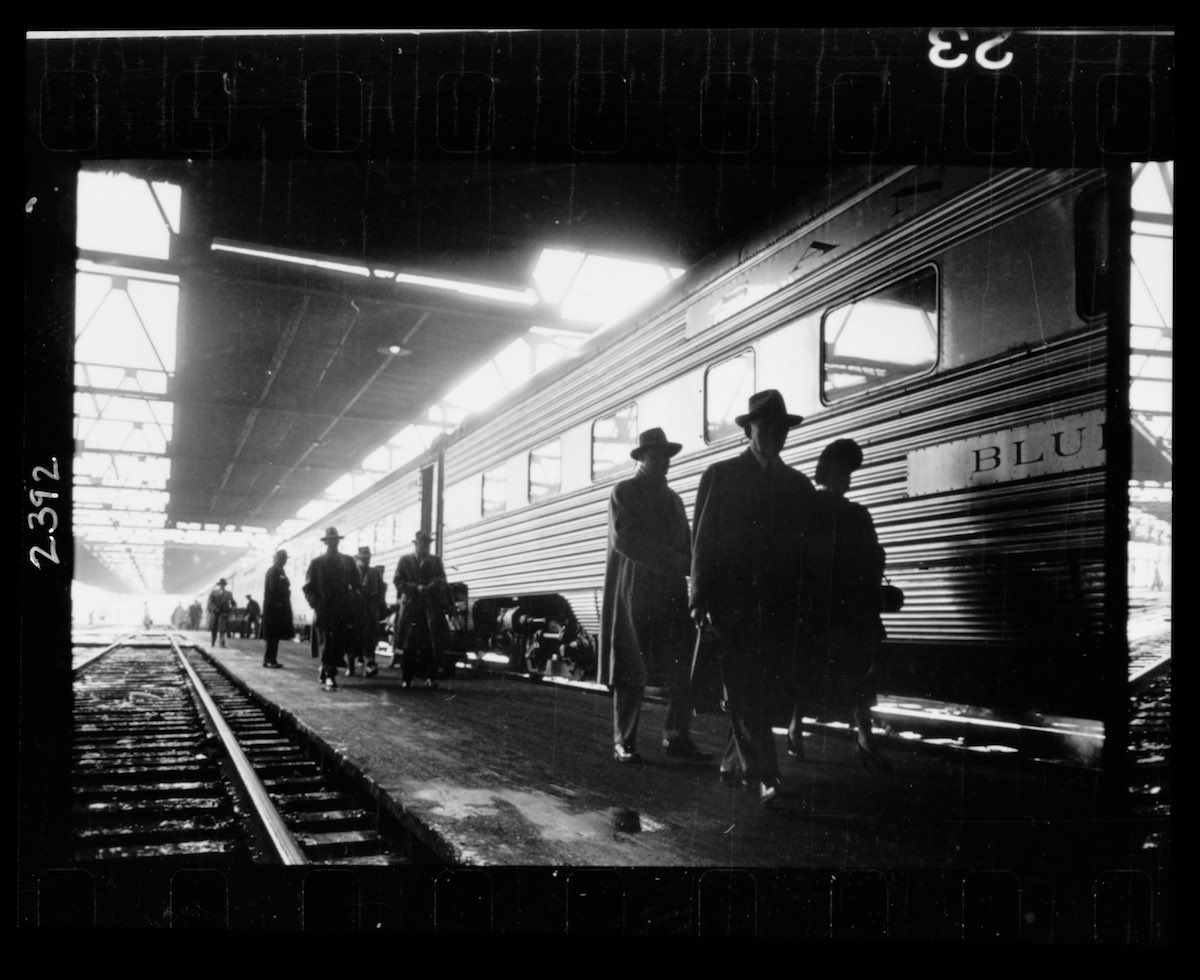 When Stanley Kubrick was a mere high school student in April 1945, just after FDR died, he snapped a picture of a news vendor framed on either side by posters announcing the president's death. He was so excited by the picture that he skipped school to develop it and then marched right into the office of Look magazine. Photo editor Helen O'Brian offered to buy the photo for $25. Displaying his trademark cockiness, Kubrick told her that he wanted to see what price he could get from The New York Daily News. They only offered $10, so Kubrick went with Look. Within a few months, at the age of 17, Kubrick became a staff photographer for the publication.
Below you can see some photographs that Kubrick took in 1949 while on assignment in Chicago. Using the same noirish high-contrast, low-light look that marked his first three movies, he documented all different strata of society from floor traders, to lingerie models, to meat packers to impoverished African-American families. Click  on the images to view them in a larger format. Find a more extensive gallery of images here. To take a closer look at Kubrick's photography, see the 2018 Taschen book Stanley Kubrick Photographs: Through a Different Lens and also Stanley Kubrick: Drama & Shadows.
Men working the floor at the Chicago Board of Trade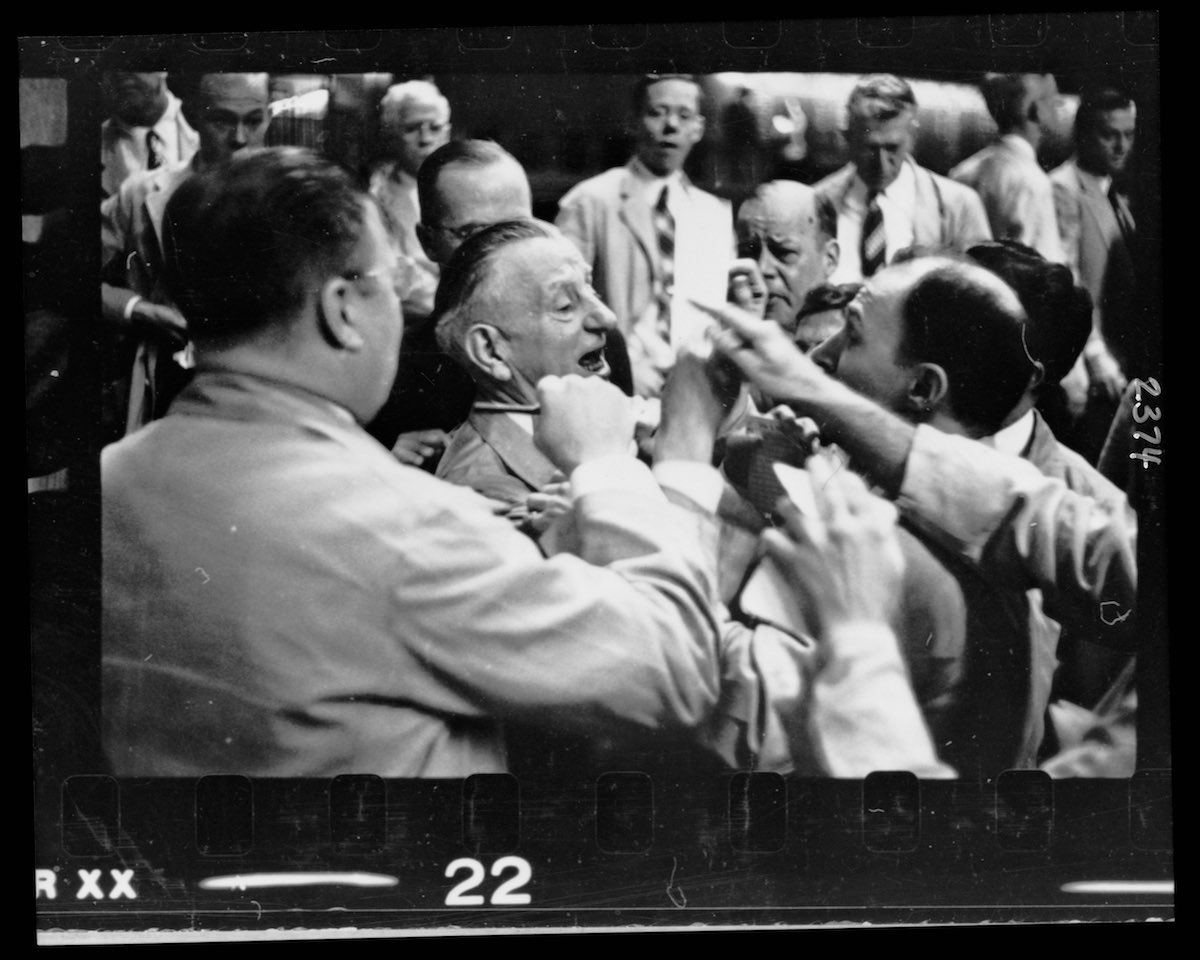 Lingerie model, wearing a girdle and strapless bra, smoking in an office; in the background a woman sits at a desk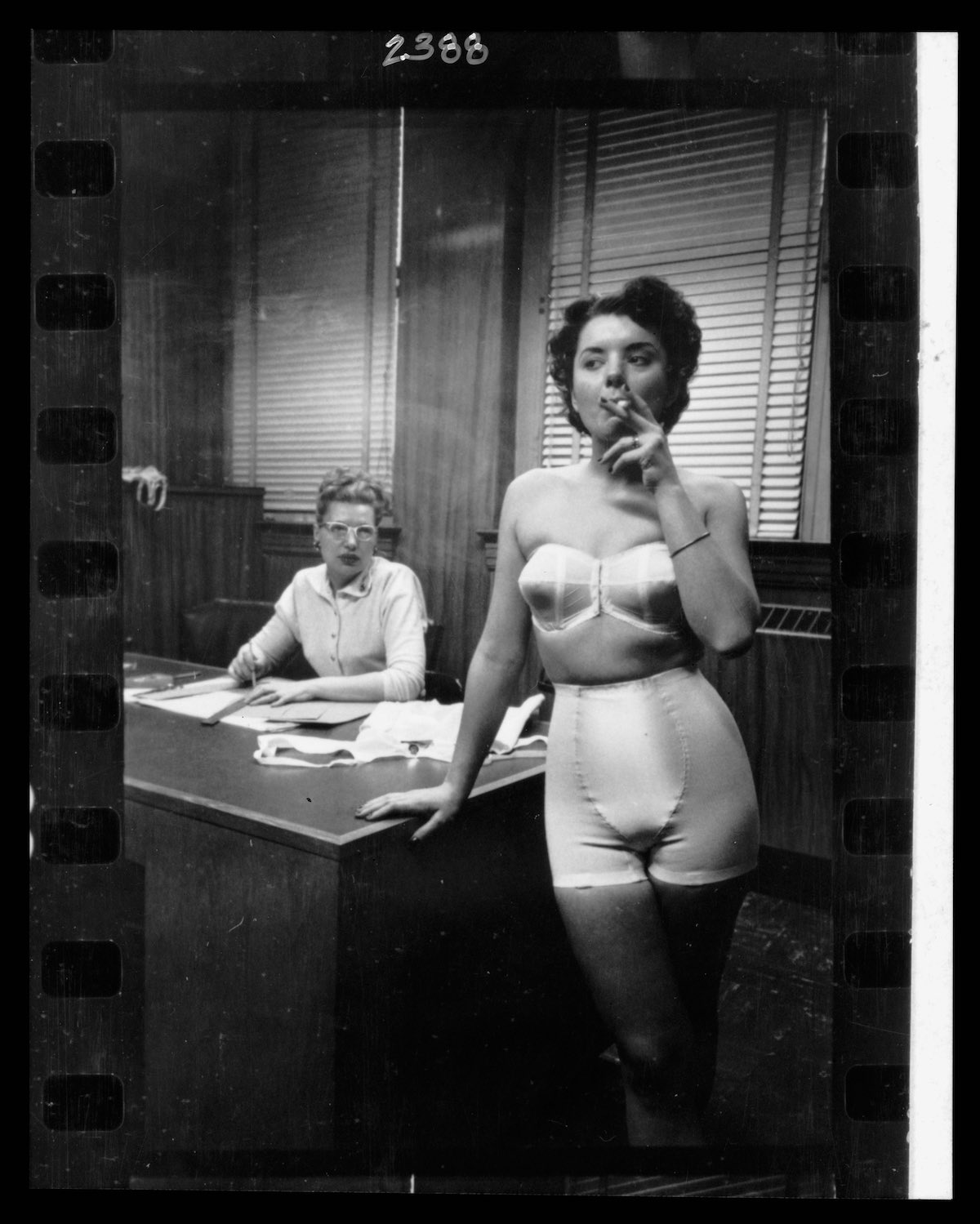 Butcher holding slab of beef in a meat locker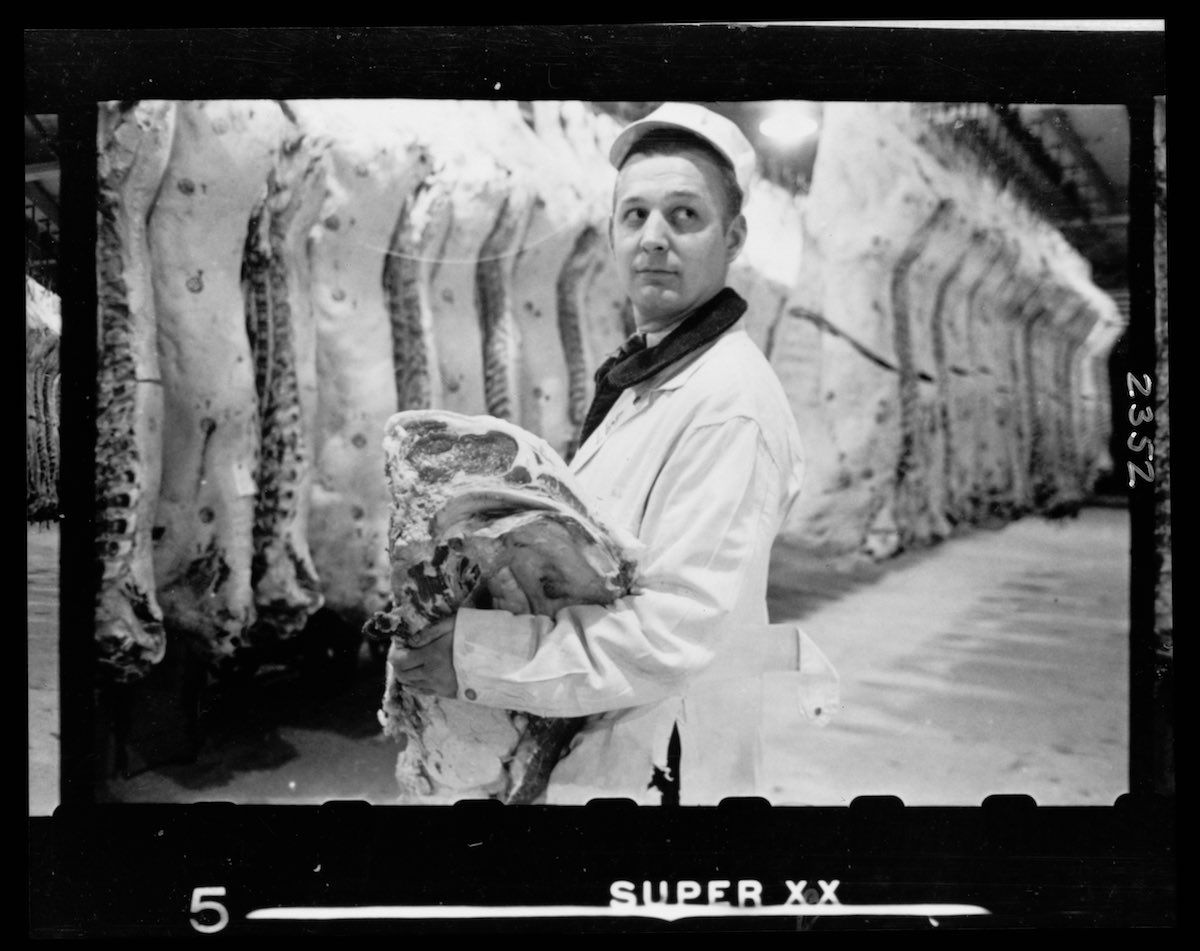 African American mother and her four children in their tenement apartment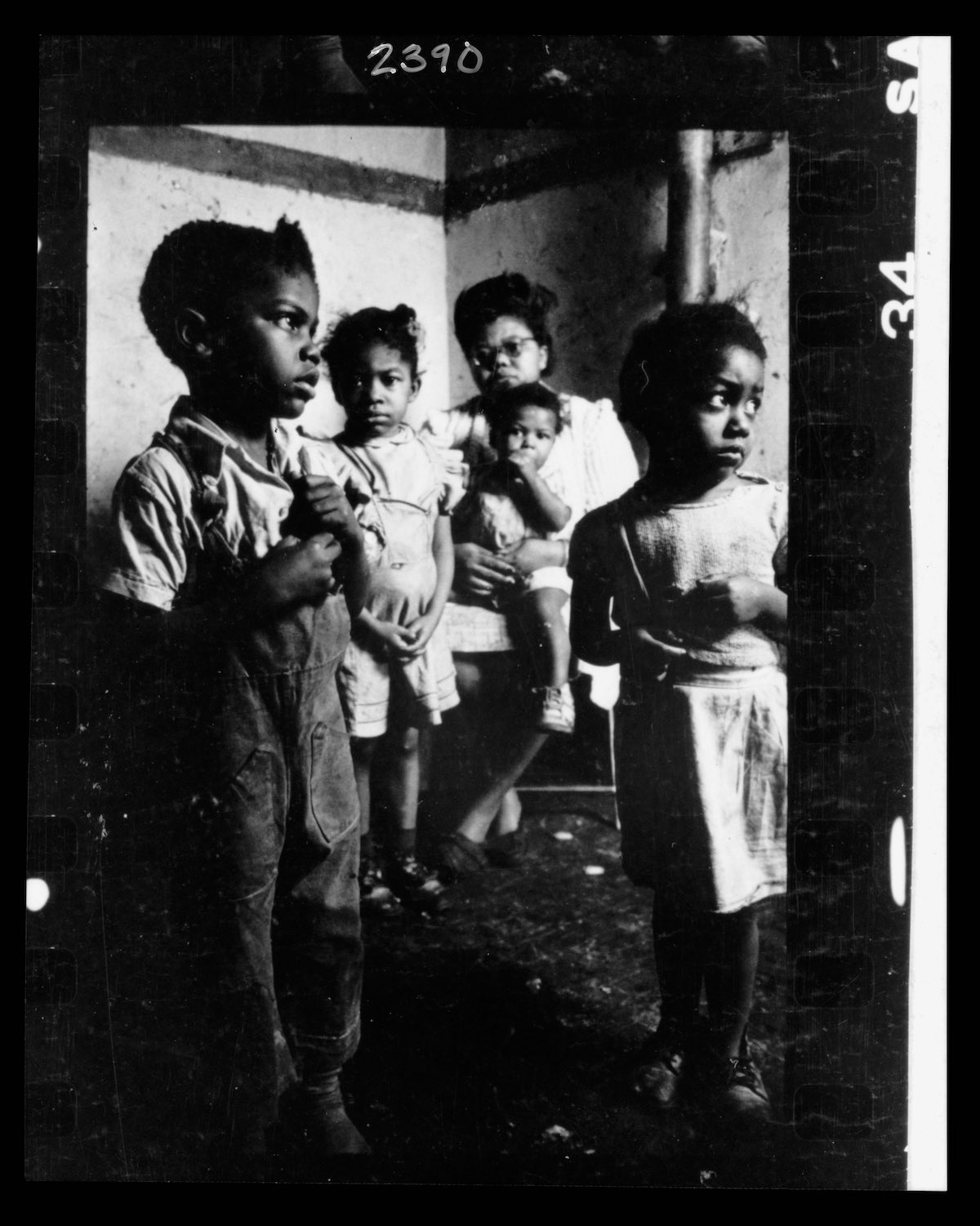 Overhead view of the "L" elevated railway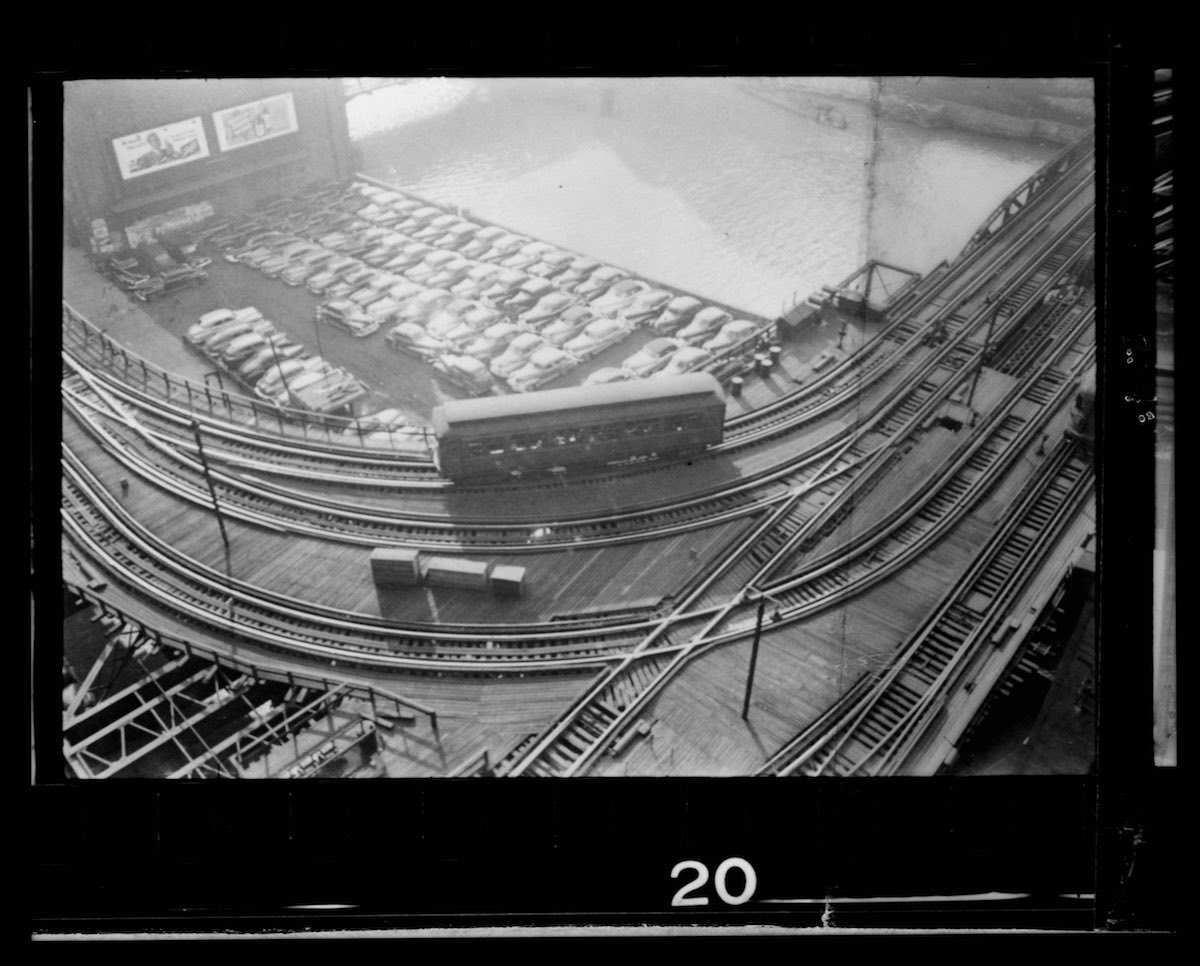 via Mashable
Related Content
Stanley Kubrick's Very First Films: Three Short Documentaries
The Making of Stanley Kubrick's A Clockwork Orange
James Cameron Revisits the Making of Kubrick's 2001: A Space Odyssey
Terry Gilliam: The Difference Between Kubrick (Great Filmmaker) and Spielberg (Less So)
Jonathan Crow is a Los Angeles-based writer and filmmaker whose work has appeared in Yahoo!, The Hollywood Reporter, and other publications. You can follow him at @jonccrow. And check out his blog Veeptopus, featuring lots of pictures of vice presidents with octopuses on their heads.  The Veeptopus store is here.