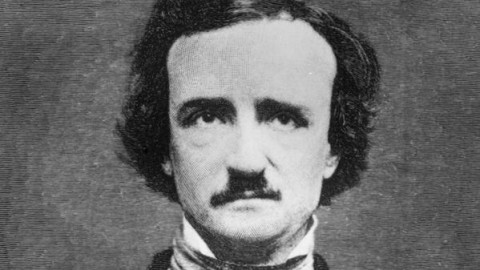 Edgar Allan Poe was born on this day 206 years ago. BoingBoing suggests celebrating Poe's birthday with these Vincent Price wines. But seeing that the 2012 Raven Cabernet Sauvignon runs $75.00, we're going to steer you toward something free. If you revisit our post from October, you can download Poe's complete works as ebooks and free audio books. Lots of great stories in one bundle. And it won't cost you a dime. You'd have to think that Poe, who died penniless, would approve.
Find lots more literary freebies in our twin collections:
1,000 Free Audio Books: Download Great Books for Free
and
800 Free eBooks for iPad, Kindle & Other Devices.
Related Content:
Watch the 1953 Animation of Edgar Allan Poe's "The Tell-Tale Heart," Narrated by James Mason
Seven Tips from Edgar Allan Poe on How to Write Vivid Stories and Poems
Gustave Doré's Splendid Illustrations of Edgar Allan Poe's "The Raven" (1884)
Edgar Allan Poe's "The Raven," Read by Christopher Walken, Vincent Price, and Christopher Lee