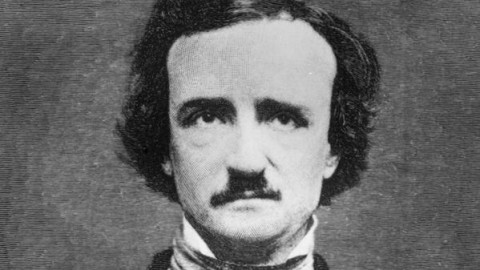 Edgar Allan Poe was born on this day 206 years ago. Boing­Bo­ing sug­gests cel­e­brat­ing Poe's birth­day with these Vin­cent Price wines. But see­ing that the 2012 Raven Caber­net Sauvi­gnon runs $75.00, we're going to steer you toward some­thing free. If you revis­it our post from Octo­ber, you can down­load Poe's com­plete works as ebooks and free audio books. Lots of great sto­ries in one bun­dle. And it won't cost you a dime. You'd have to think that Poe, who died pen­ni­less, would approve.
Find lots more lit­er­ary free­bies in our twin col­lec­tions:
1,000 Free Audio Books: Down­load Great Books for Free
and
800 Free eBooks for iPad, Kin­dle & Oth­er Devices.
Relat­ed Con­tent:
Watch the 1953 Ani­ma­tion of Edgar Allan Poe's "The Tell-Tale Heart," Nar­rat­ed by James Mason
Sev­en Tips from Edgar Allan Poe on How to Write Vivid Sto­ries and Poems
Gus­tave Doré's Splen­did Illus­tra­tions of Edgar Allan Poe's "The Raven" (1884)
Edgar Allan Poe's "The Raven," Read by Christo­pher Walken, Vin­cent Price, and Christo­pher Lee