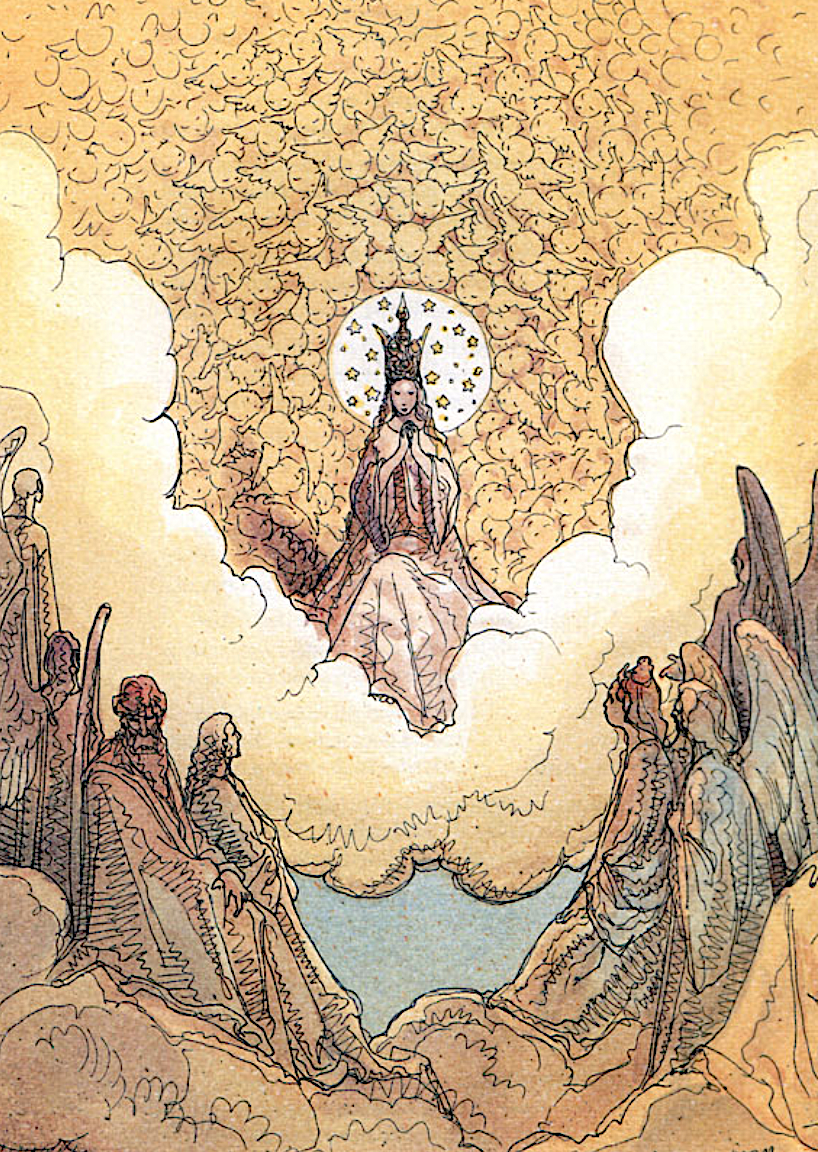 Salvador Dalí, Gustave Doré, Alberto Martini, Sandro Botticelli, the earlier and less-recognized Priamo della Quercia and Giovanni di Paolo — all of these artists have tried their hand at illustrating Dante Alighieri's Divine Comedy. We have, in turn, featured all their efforts, each of a strikingly different sensibility and aesthetic interpretation of the harrowing journey out of the mortal realm and into the underworld described by this much-studied, much-translated, and just plain much-read 14th-century text. But none of those artists, despite the richness of their visions, spoke directly to the late 20th and early 21st century. For a truly modern Divine Comedy, behold the work of Jean Giraud, better known as Mœbius.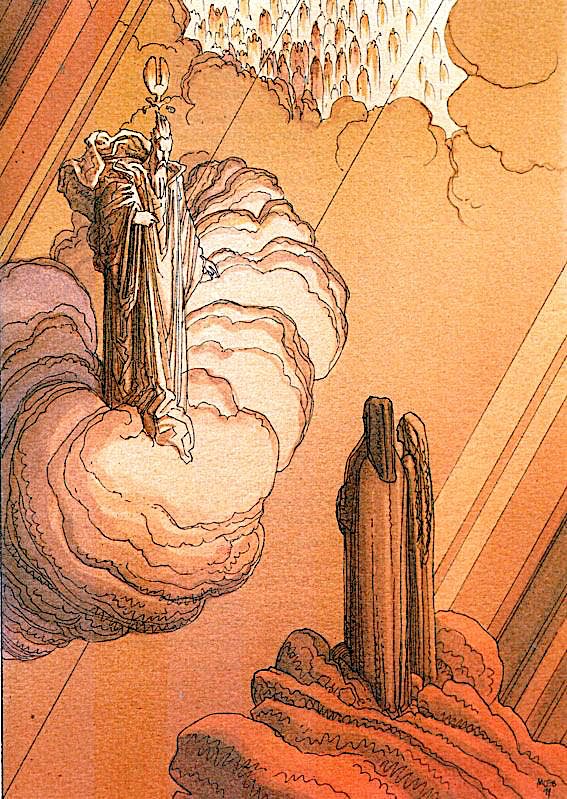 Mœbius, who passed out of this mortal realm himself in 2012, made his name with comics like Blueberry, Arzach, and The Airtight Garage of Jerry Cornelius — though to call these works, which belong simultaneously to the fields of science fiction and fantasy while transcending the both of them, nothing more than "comics" belies the artist's ability to escape their conventions of storytelling and composition as if he'd never encountered them in the first place.
The distinctive results attracted a fair few collaborators, both actual and hopeful; you may remember our post on his storyboards and concept art for Alejandro Jodorowsky's never-realized adaptation of Dune, but he also lent his hand to such completed motion pictures as Alien, The Abyss, and The Fifth Element.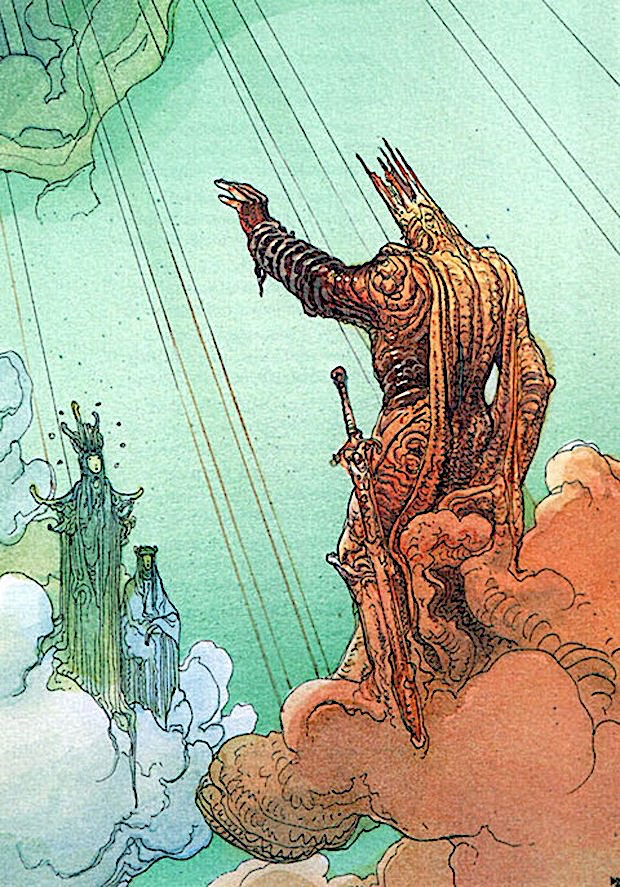 "In 1999, Nuages Gallery in Milan published three illustrated editions of Inferno, Purgatorio, and Paradiso," says Bowdoin's Dante Today. Nuages selected a different illustrator for each, resulting in L'Inferno di Lorenzo Mattotti, Il Purgatorio di Milton Glaser (who, though he would have preferred the Inferno, still produced an also strikingly modern take on Dante), and, finally, Il Paradiso di Mœbius. We've included three pieces of the latter's artwork here, but if you'd like more insight into the mind that created them, have a look at In Search of Mœbius, the BBC documentary we featured after the artist's death — a death that means, among other losses, that our world will never see the Divine Comedy animated film it needs.
You can find works by Dante in our Free Audio Books and Free eBooks collections. A Yale course called Dante in Translation appears on our mega list, 1,700 Free Online Courses from Top Universities.
Related Content:
Botticelli's 92 Illustrations of Dante's Divine Comedy
Gustave Doré's Dramatic Illustrations of Dante's Divine Comedy
Alberto Martini's Haunting Illustrations of Dante's Divine Comedy (1901-1944)
Salvador Dalí's 100 Illustrations of Dante's The Divine Comedy
Dante's Divine Comedy Illustrated in a Remarkable Illuminated Medieval Manuscript (c. 1450)
Colin Marshall hosts and produces Notebook on Cities and Culture as well as the video series The City in Cinema and writes essays on cities, language, Asia, and men's style. He's at work on a book about Los Angeles, A Los Angeles Primer. Follow him on Twitter at @colinmarshallor on Facebook.