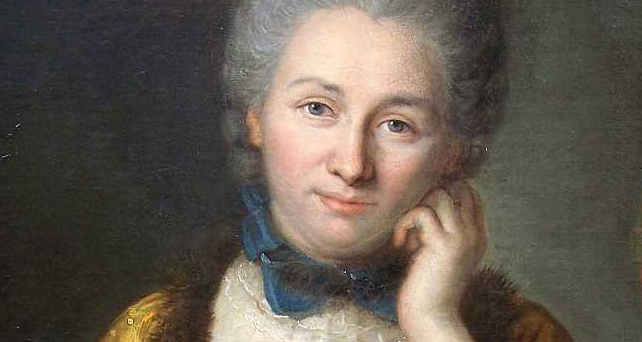 "If I am condemned, I shall be annihilated to nothing: but my ambition is such, as I would either be a world, or nothing." – Margaret Cavendish (1623-1673)
A philosophy candidate or feminist scholar venturing into Duke University's new Project Vox website may experience a sensation akin to discovering King Tut's tomb.
Such treasures! Not just a scrap here and a morsel there, but a serious trove of information about philosophy writ by females!
Lady Damaris Masham (1658-1708), Margaret Cavendish (1623-1673), Viscountess Anne Conway (1631-1679), and Émilie Du Châtelet were highly thought of in their day, and praised by male contemporaries including John Locke.
Project Vox seeks to resurrect their overlooked-to-the-point-of-undiscovered contributions by publishing their long out of print texts, some translated into English for the first time. Biographical information and secondary resources will provide a sense of each philosopher as well as her philosophy.
Eventually, the site will include a forum where teachers can share lesson plans and articles. Male philosophy doctorates currently outnumber their female counterparts by an overwhelming number, but that may change as young women begin to see themselves reflected in the curriculum.
Educators! Educate thyselves! Project Vox is the Guerrilla Girl of early modern philosophy!
Related Content:
Take First-Class Philosophy Courses Anywhere with Free Oxford Podcasts
Download 110 Free Philosophy eBooks: From Aristotle to Nietzsche & Wittgenstein
44 Essential Movies for the Student of Philosophy
Hannah Arendt Discusses Philosophy, Politics & Eichmann in Rare 1964 TV Interview
Ayun Halliday is an author, illustrator, and Chief Primatologist of the East Village Inky zine. Follow her @AyunHalliday