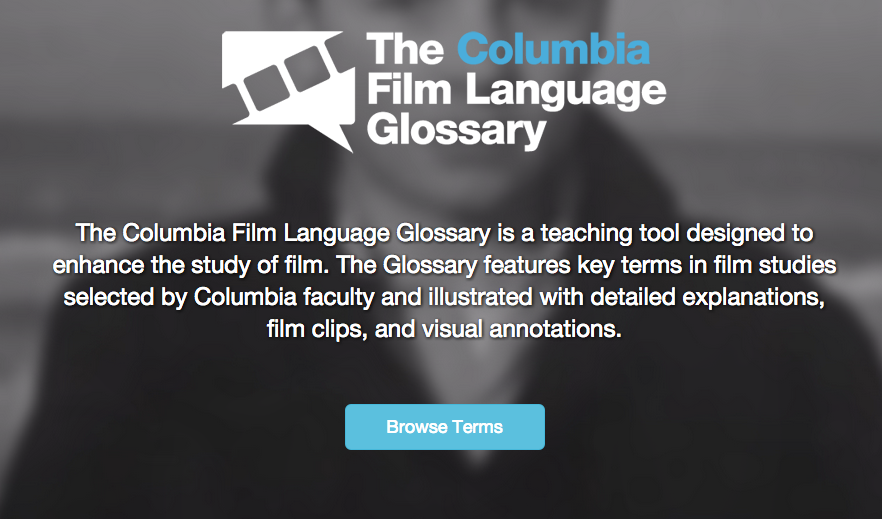 You can find no shortage of classic films to watch on Open Culture. (See our collection: 4,000+ Free Movies Online: Great Classics, Indies, Noir, Westerns, Documentaries & More.) But what we haven't given you is a toolkit for engaging in a more formal study of these films. Enter The Columbia Film Language Glossary, developed at the Center for New Media Teaching and Learning at Columbia University.
The free/open resource uses a combination of text, film clips, and audio commentary to explain terms essential to the study of film — words like Cinema Verité, Montage, and Mise-en-Scène. And it also defines a lot of nuts-and-bolts concepts like Aspect Ratio, High-Angle Shot and Long Take.
The Columbia Film Language Glossary "is available to any student of film. Definitions and audio commentary are written and narrated by faculty at Columbia University." You can dive in right now, right here.
h/t Peter Kaufman
Would you like to support the mission of Open Culture? Please consider making a donation to our site. It's hard to rely 100% on ads, and your contributions will help us continue providing the best free cultural and educational materials to learners everywhere.
Also consider following Open Culture on Facebook and Twitter and sharing intelligent media with your friends. Or sign up for our daily email and get a daily dose of Open Culture in your inbox. 
Related Content:
A Visual Introduction to Soviet Montage Theory: A Revolution in Filmmaking
Hitchcock on the Filmmaker's Essential Tool: The Kuleshov Effect
Alfred Hitchcock's Seven-Minute Editing Master Class