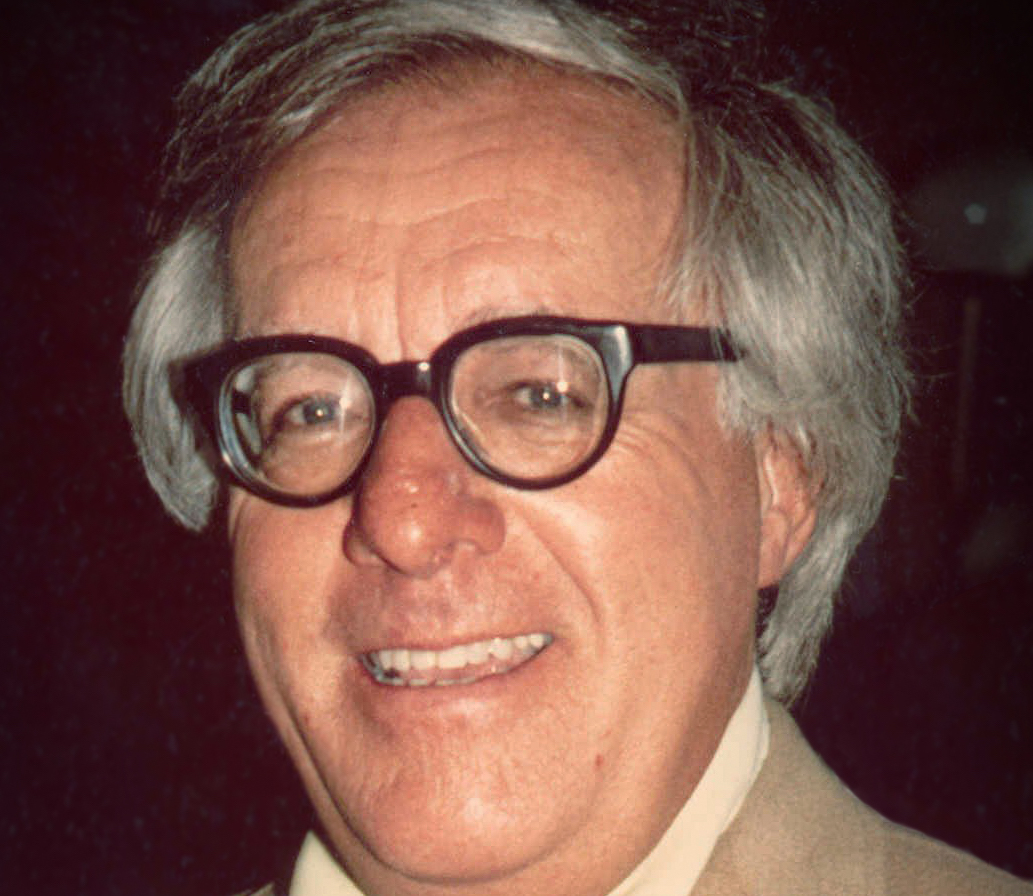 Image by Alan Light released under Creative Commons license.
When he passed away in 2012, science fiction master Ray Bradbury left us with a number of instantly quotable lines. There are aphorisms like "You don't have to burn books to destroy a culture. Just get people to stop reading them." There are more humorous, but no less memorable lines he delivers in his advice to writers, such as, "writing is not a serious business… I want you to envy me my joy." A seemingly endless source of wisdom and enthusiasm, Bradbury's creative forces seemed in no danger of waning in his later years as he gave impassioned talks and interviews well into his 70s and 80 and his work received renewed appreciation. As one writer declared in 2001, "Ray Bradbury is on fire!"
Of course Bradbury's been hot since the fifties. That headline alludes to his classic 1953 novel of futuristic book-burning, Fahrenheit 451, which you've likely read if you've read any Bradbury at all. Or perhaps you're familiar with Bradbury's non-sci-fi novel of childhood lost, Dandelion Wine? Both are excellent books well-deserving of the awards and praise heaped upon them. But if they're all you know of Ray Bradbury, you're seriously missing out.
Bradbury began his career as a writer of short sci-fi and horror stories that excel in their richness of language and careful plotting. So imaginative is his work that it warranted adaptation into a star-studded television series, The Ray Bradbury Theater. And before that vehicle brought Bradbury's brilliance into people's homes, many of those same stories appeared in radio plays produced by shows like NBC's Dimension X and X Minus One.
From the latter program, at the top, we bring you Mars is Heaven!, a disturbing 1948 tale of interstellar deception. "When the first space rocket lands on Mars," begins the announcer, "what will we find? Only the ruins of a dead, deserted planet, or will there be life?" Pertinent questions indeed. Bradbury speculated for decades about the meaning of Mars. "The Martian Chronicles," adapted above by Dimension X, used a story about colonization of the planet as an allegory for humanity's avarice and folly. Hear many more Dimension X radio plays from The Martian Chronicles collection here, and also the story, "There Will Come Soft Rains."
The year after 1950's The Martian Chronicles came 1951's The Illustrated Man, a collection of shorts that included the tragic, lost-in-space tale "Kaleidoscope," dramatized above by Mind Webs, a series from Madison, Wisconsin that ran from the 70s through the mid-90s. Though produced well after the golden age of radio drama, the series nonetheless managed to perfectly capture the engrossing sound of that specialized form—with ominous music, and a baritone-voiced narrator with some serious voice-acting chops.
While regional productions like Mind Webs have kept the radio drama fires burning in the U.S., the BBC has continued to produce high-quality radio adaptations on a larger scale. In 1991, they took on eight stories from another fifties Bradbury collection, The Golden Apples of the Sun. The two hour production dramatized the title story and the tales "Hail and Farewell," "The Flying Machine," "The Fruit at the Bottom of the Bowl," "A Sound of Thunder," "The Murderer," "The April Witch," and "The Foghorn." You can hear them just above. Or stream and download the complete audio at the Internet Archive.
Related Content:
1,000 Free Audio Books: Download Great Books for Free
X Minus One: More Classic 1950s Sci-Fi Radio from Asimov, Heinlein, Bradbury & Dick
Dimension X: The 1950s SciFi Radio Show That Dramatized Stories by Asimov, Bradbury, Vonnegut & More
Ray Bradbury Gives 12 Pieces of Writing Advice to Young Authors (2001)
Hear Radio Dramas of Isaac Asimov's Foundation Trilogy & 7 Classic Asimov Stories
Josh Jones is a writer and musician based in Durham, NC. Follow him at @jdmagness