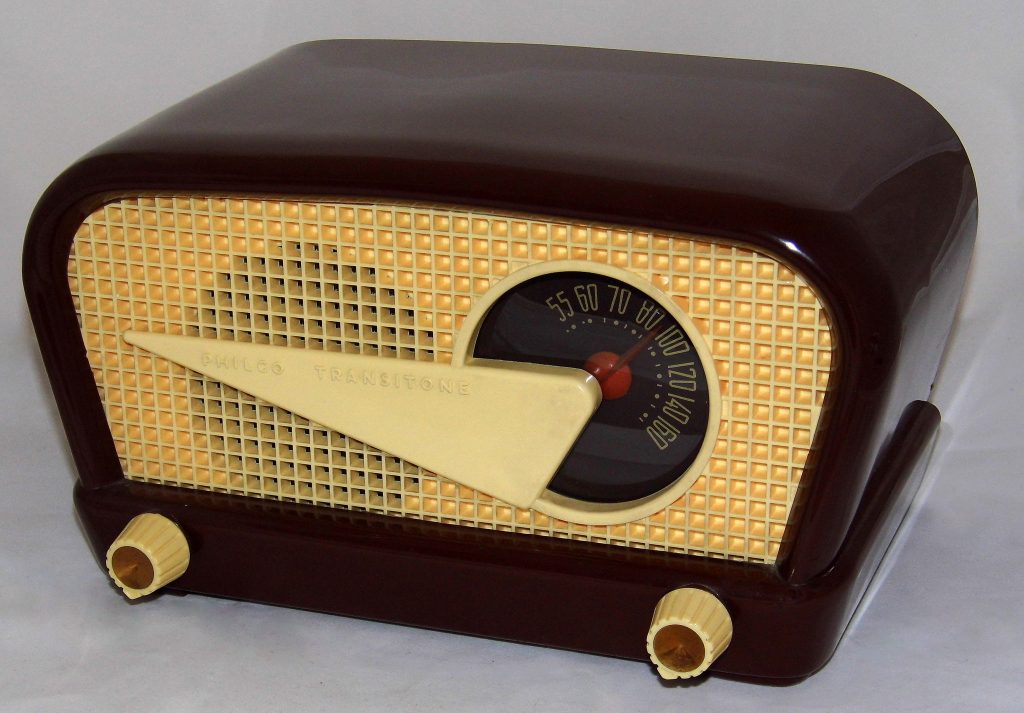 Creative Commons image by Joe Haupt
Before the internet became our primary source of information and entertainment—before it became for many companies a primary revenue stream—it promised to revolutionize education. We would see a democratic spread of knowledge, old hierarchies would crumble, ancient divisions would cease to matter in the new primordial cyber-soup where anyone with entry-level consumer hardware and the patience to learn basic HTML could create a platform and a community. And even as that imagined utopia became just another economy, with its own winners and losers, large—and free—educational projects still seemed perfectly feasible.
These days, that potential hasn't exactly evaporated, but we've had an increasing number of reasons—the threatened status of net neutrality prominent among them—to curb our enthusiasm. Yet as we remind you daily here at Open Culture, free educational resources still abound online, even if the online world isn't as radical as some radicals had hoped. Frequently, those resources reside in online libraries like the Internet Archive, who store some of the best educational material from pre-internet times—such as the NBC University Theater, a program that comes from another transitional time for another form of mass media: radio.
Before payola and television took over in the fifties, radio also showed great potential for democratizing education. In 1942, at the height of the Golden Age of Radio, NBC "reinaugurated" a previous concept for what it called the NBC University of the Air. "Throughout the mid-1940s," writes the Digital Deli, an online museum of golden age radio, "NBC produced some twenty-five productions specifically designed to both educate and entertain. Indeed, many of those programs were incorporated into the curricula of high schools, colleges and universities throughout the U.S. and Canada."
After 1948, the program was retooled as NBC University Theater, then simply NBC Theater. "Irrespective of the title change," however, the program "continued to maintain the same high standards and continued to expand the number of colleges offering college credit for listening to and studying the programs's offerings." Digital Deli has the full details of this proto-MOOC's curriculum. It consists of listening to adaptations of "great American stories," great "world" stories–from Voltaire, Swift, and others–and adaptations of modern American and British fiction and "Great Works of World Literature."
In short, the NBC University Theater adaptations might substitute for a college-level literary education for those unable to attend a college or university. In the playlist above, you can hear every episode from the show's final run from 1948 to 1951. We begin with an adaptation of Sinclair Lewis's Main Street and end with Thomas Hardy's "The Withered Arm." In-between hear classic radio drama adaptations of everything from Austen to Faulkner and Hemingway to Ibsen. There are 110 episodes in total.
Each episode features commentary from distinguished authors and critics, including Robert Penn Warren, E.M. Forster, and Katherine Anne Porter. "Apart from the obvious academic value" of the series, writes Digital Deli, "it's clear that considerable thought—and daring—went into the selections as well." Despite the tremendous increase in college attendance through the G.I. Bill, this was a period of "rising hostility towards academics, purely intellectual pursuits, and the free exchange of philosophies in general."
The ensuing decade of the fifties might be characterized culturally, writes Digital Deli, as an "intellectual vacuum"—anti-intellectual attitudes swept the country, fueled by Cold War political repression. And radio became primarily a means of entertainment and advertising, competing with television for an audience. Quality radio dramas continued—most notably of excellent science fiction. But never again would an educational program of NBC University Theater's scope, ambition, and radical potential appear on U.S. radio waves.
Related Content:
Hear the Very First Adaptation of George Orwell's 1984 in a Radio Play Starring David Niven (1949)
Hear Aldous Huxley's Brave New World and 84 Classic Radio Dramas from CBS Radio Workshop (1956-57)
Dimension X: The 1950s SciFi Radio Show That Dramatized Stories by Asimov, Bradbury, Vonnegut & More
Free: Listen to 298 Episodes of the Vintage Crime Radio Series, Dragnet
Josh Jones is a writer and musician based in Durham, NC. Follow him at @jdmagness