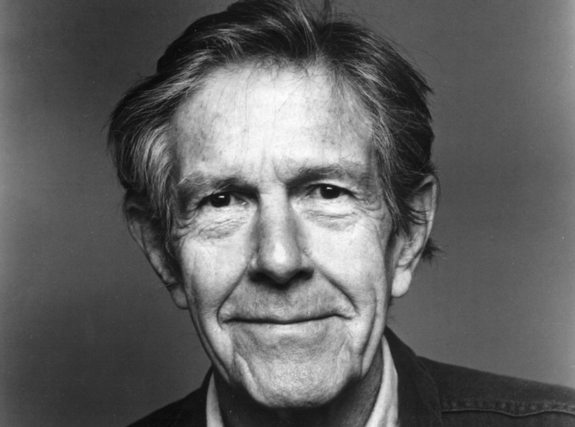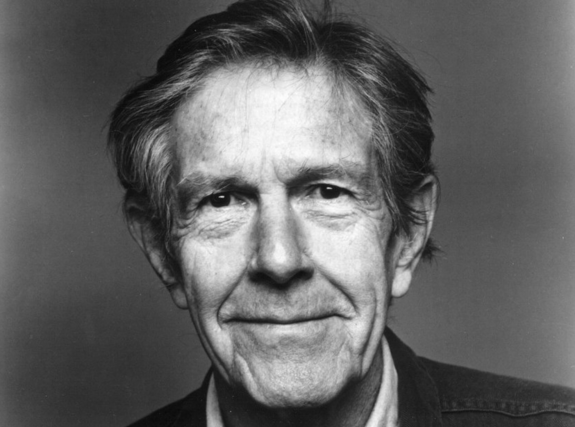 Creative Commons image via Wiki Art
We might as well get the self-writing joke about a 65-hour John Cage playlist out of the way up front: that's a whole lot of silence! But of course, such a joke about the work of John Cage inevitably ends up as a joke about how little so many of us know about the work of John Cage. Most of us learn, at one time or another, of "4'33"," his famous 1952 composition — or perhaps anti-composition — which instructs its players to, for the length of time reflected by its title, play nothing at all. But dig a little deeper into Cage's motivations, and you find that he wanted the audience of "4'33″" to listen not to the silence, but to whatever sounds happen to remain in the absence of music — so that those incidental noises, in effect, become the music.
Many more such unconventional compositional ideas and resulting listening experiences await you in John Cage: A Chronological Collection, this decidedly non-silent Spotify playlist above (and if you don't have Spotify's free software yet, download it here) by Ulysses Classical, author of several of our favorite playlists, including this 50-hour classical compilation we featured in August.
If you find yourself still in need of more of Cage's salutary effect on your perception of not just music and art but of the world itself, you can hear Ulysses Classical's playlist of only Cage's "Number Pieces" below, which "has a cleansing effect on the mind, as if it paints the walls of the room I'm sitting in with soothing colors."
Ulysses Classical's background post on the big chronological playlist opens with a quote from Cage that neatly incapsulates what we might call his philosophy of composition, or maybe of life itself: "What I'm proposing, to myself and other people, is what I often call the tourist attitude — that you act as though you've never been there before. So that you're not supposed to know anything about it. If you really get down to brass tacks, we have never been anywhere before." This playlist, which spans Cage's six-decade career from 1932 to 1992, showcases just what rich musical places Cage found when he acted as though he'd never been there before. Listening to it will certainly take you to musical places you've never been before — and, assuming you've been to "4'33"," it doesn't take you there, but I suppose you can go to that particular patch of musical territory any time you like.
Related Content:
The Music of Avant-Garde Composer John Cage Now Available in a Free Online Archive
John Cage Performs Water Walk on US Game Show I've Got a Secret (1960)
10 Rules for Students and Teachers Popularized by John Cage
Listen to John Cage's 5 Hour Art Piece: Diary: How To Improve The World (You Will Only Make Matters Worse)
Hear Joey Ramone Sing a Piece by John Cage Adapted from James Joyce's Finnegans Wake
Watch a Surprisingly Moving Performance of John Cage's 1948 "Suite for Toy Piano"
10 Rules for Students and Teachers Popularized by John Cage
See the Curious Score for John Cage's "Silent" Zen Composition 4'33"
Based in Seoul, Colin Marshall writes and broadcasts on cities and culture. He's at work on a book about Los Angeles, A Los Angeles Primer, the video series The City in Cinema, and the crowdfunded journalism project Where Is the City of the Future? Follow him on Twitter at @colinmarshall or on Facebook.