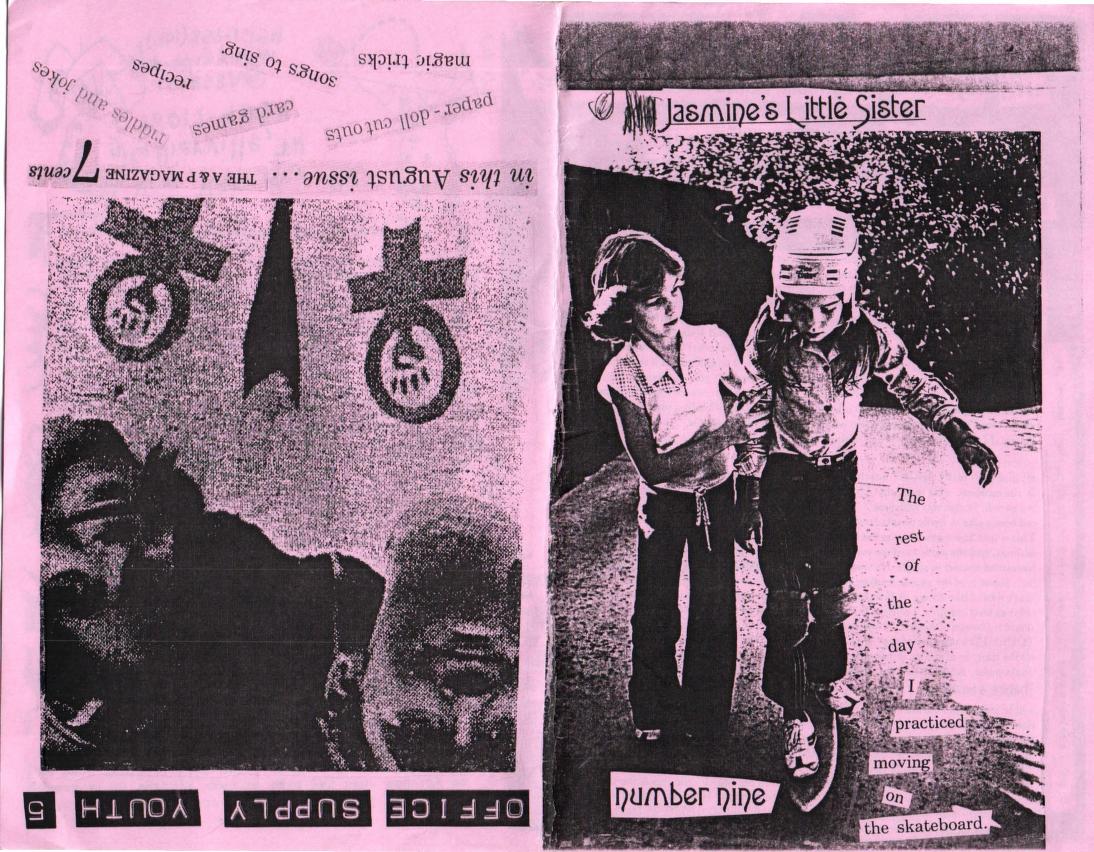 Whatcha mean, "what's a zine"?
Some say Thomas Paine orig­i­nat­ed the con­cept in 1776, when he self-pub­lished the pam­phlet, Com­mon Sense… an asser­tion author and cul­tur­al crit­ic Greil Mar­cus would like­ly find a "spu­ri­ous" attempt to con­fer legit­i­ma­cy on a move­ment that occu­pies the soci­etal fringes by def­i­n­i­tion.
No mat­ter how many read­ers they attract, the cre­ators of these small-cir­cu­la­tion labors of love take their agen­das very seri­ous­ly. Whether the ulti­mate goal is to inform, to agi­tate, to smear or to cel­e­brate, their con­tents are as raw as the cut-and-paste aes­thet­ic that pro­vid­ed their defac­to look, pre-Etsy.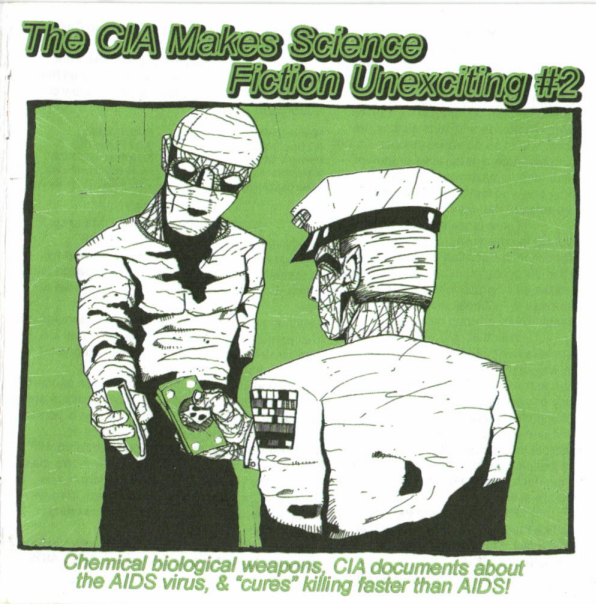 While some zinesters are good about pre­serv­ing mas­ter copies and donat­ing back issues to zine libraries, many oth­ers' titles fall through the cracks of his­to­ry, as the mak­ers age out of the prac­tice, or move on to oth­er inter­ests.
Indi­vid­ual zines' best chance at sur­vival lies in acad­e­mia, where expe­ri­enced archivists and fleets of interns have the time and resources to cat­a­logue and dig­i­tize thou­sands of poor­ly pho­to­copied, often hand­writ­ten pages.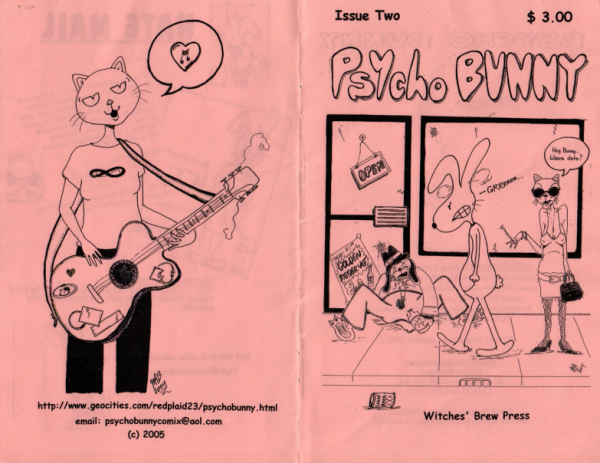 Duke University's Sal­lie Bing­ham Cen­ter for Women's His­to­ry and Cul­ture boasts over 4000 fem­i­nist zines.
Tem­ple University's Sci­ence Fic­tion Fanzine Col­lec­tion takes up near­ly 100 box­es (or 46.5 lin­ear feet).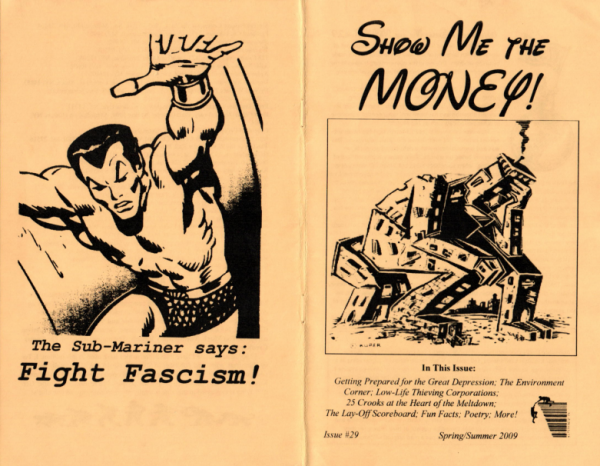 The most recent archive is a 1000-title-strong rad­i­cal col­lec­tion that land­ed at the Uni­ver­si­ty of Kansas. Donat­ed by the Sol­i­dar­i­ty! Rev­o­lu­tion­ary Cen­ter and Rad­i­cal Library, a still-active, non-hier­ar­chi­cal, infor­ma­tion-shar­ing col­lec­tive in Lawrence, these zines cov­er a wide spec­trum of activist his­to­ry and con­cerns. You can now find and down­load about 834 of these zines online.
Titles such as Camp Trans: Gen­der Camp Zine, Hell Yeah! Con­sent Based Queer Porn and CoEx­ist were pro­vid­ing a clear, first-per­son win­dow on the LGBTQ world years before the main­stream media thought to fol­low suit.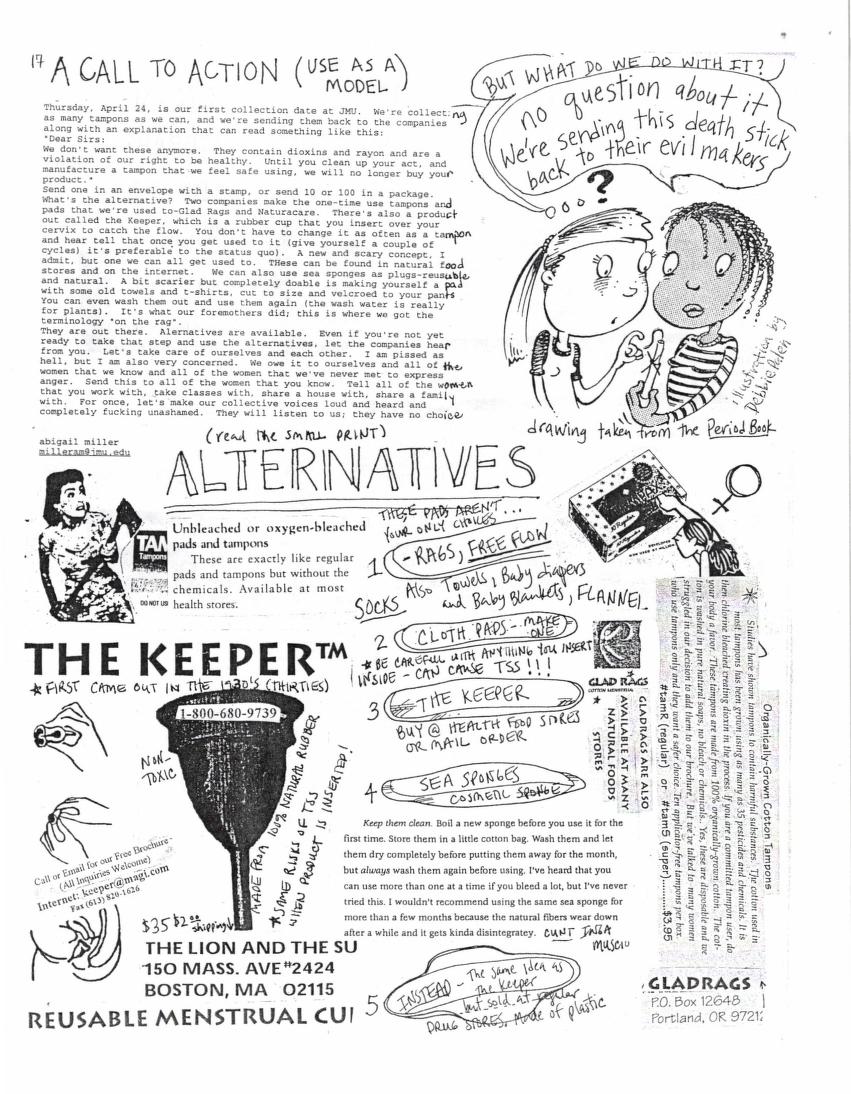 Sis­ter­hood is not just pow­er­ful, but pal­pa­ble in Fem­men­stru­a­tion Rites Rag, Herbal Abor­tion: The Fruit of the Tree of Knowl­edge, and The Invis­i­bil­i­ty of Women Pris­on­ers' Resis­tance.
Sus­tain­abil­i­ty starts at home with Urban Per­ma­cul­ture, Ten Steps to Deli­cious Soymilk! and Dear Motorist….
Oth­er top­ics include race, glob­al­iza­tion, veg­an­ism, ani­mal rights, and anar­chy.
Unsur­pris­ing­ly, the largest num­ber of titles falls into the Music cat­e­go­ry. Before the Inter­net, punk shows were the most reli­able chan­nel of zine­ly dis­tri­b­u­tion, and few of these fanzines are devoid of polit­i­cal con­tent.
Below, Kansas Uni­ver­si­ty Eng­lish pro­fes­sor Frank Farmer (who arranged for the dona­tion) and archivist Becky Schulte dis­cuss the impor­tance of "counter-pub­lic doc­u­ments" and zine cul­ture.
You can explore 830 dig­i­tized exam­ples from the Sol­i­dar­i­ty archives online here.
Relat­ed Con­tent:
The Whole Earth Cat­a­log Online: Stew­art Brand's "Bible" of the 60s Gen­er­a­tion
The Online Knit­ting Ref­er­ence Library: Down­load 300 Knit­ting Books Pub­lished From 1849 to 2012
Exten­sive Archive of Avant-Garde & Mod­ernist Mag­a­zines (1890–1939) Now Avail­able Online
Ayun Hal­l­i­day is an author, illus­tra­tor, and Chief Pri­ma­tol­o­gist of the East Vil­lage Inky zine. A large por­tion of her zine col­lec­tion and papers are being processed by the Sal­lie Bing­ham Cen­ter at Duke Uni­ver­si­ty and will be avail­able for research lat­er this year. Fol­low her @AyunHalliday