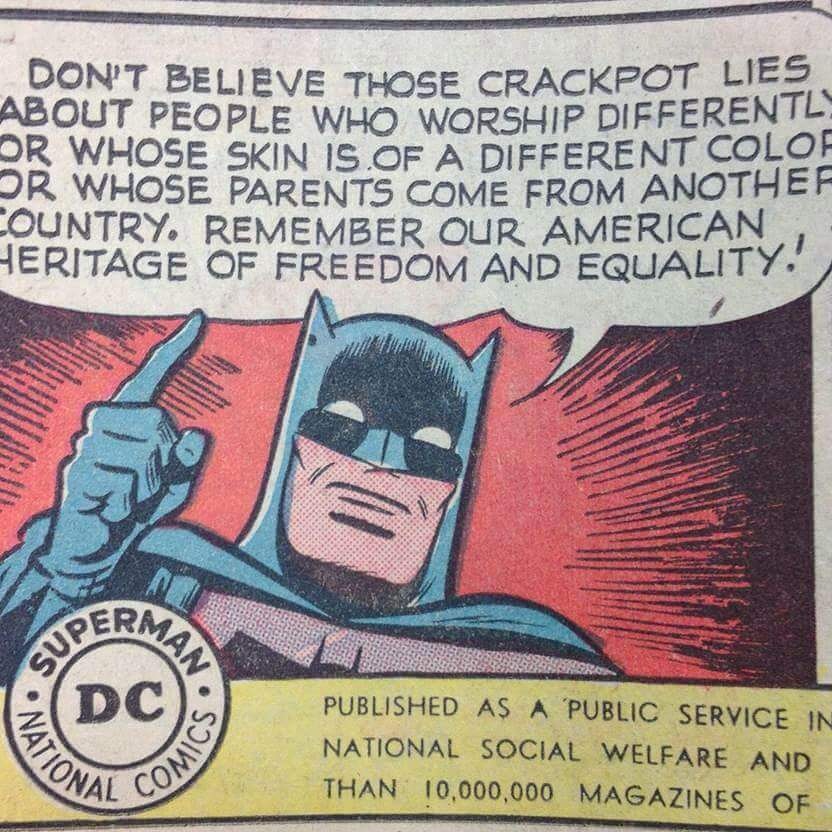 "Don't believe those crackpot lies about people who worship differently, or whose skin is of a different color, or whose parents come from another country. Remember our American heritage of freedom and equality!"
Blow the dust off the vintage 1950s Public Service Announcement (PSA) from Batman.
Back during the Eisenhower era, refugees from World War II didn't exactly get a warm reception in the United States. And so the forces of good, DC Comics, created some PSAs designed to encourage kids to treat new citizens with kindness and understanding. You can see one frame from a larger cartoon above. The makers of Superman cartoon also created their own tolerance poster. Check it out here. And hopefully you'll help spread the same message today.
Related Content
1950 Superman Poster Urged Kids to Defend All Americans, Regardless of Their Race, Religion or National Origin
Batman Stars in an Unusual Cartoon Adaptation of Dostoyevsky's Crime and Punishment
The Evolution of Batman in Cinema: From 1939 to Present