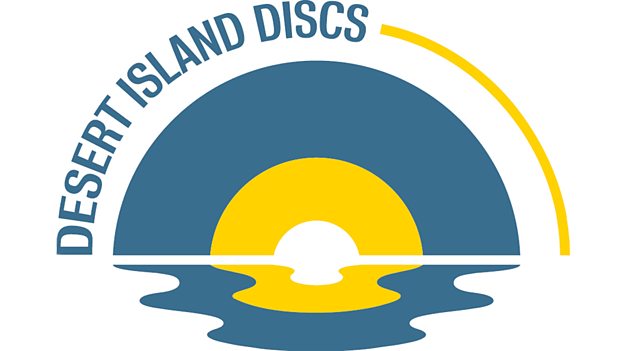 Introvert, bookworm, homebody… labels I have gladly worn throughout my life. I believe in civic engagement on principle, but there have been many times in the past few months, indeed in life, when I've wanted to strand myself on one of those proverbial desert islands, surrounded by my favorite books and records.
But surely one needn't be an introvert to appreciate occasional solitude and time well spent with one's favorite writing and music? Not in the least. As the BBC's Desert Island Discs has shown us, many of the most outgoing celebrities, known for their constant presence in the spotlight, have cultivated their own inner castaway.
Or at least many have been happy to share what they would listen to and read on a theoretical voyage into solitude. Since 1942, Desert Island Discs has asked its famous guests to name eight recordings (not strictly limited to music), one book, and one luxury item that they couldn't live without if left alone. One guest, Louis Armstrong, confessed himself married to the city and had such a long and successful career as a trumpet player, bandleader, composer, singer, actor, and all-around personality that it's hard to imagine he ever had any time to himself.
Nevertheless, Armstrong possessed a key quality necessary for peaceful time alone: he was a man who enjoyed his own company. In his 1968 appearance on the show, Armstrong told the show's creator and longtime host Roy Plomley that one favorite track he couldn't live without was his own recording of "Blueberry Hill." His luxury item? His trumpet of course. And book? His own autobiography.
Not all the show's guests have been as intensely self-focused in their answers. Keith Richards, who owes his status, said host Kirsty Young, to a "single-minded dedication to the triumvirate pursuits of sex and drugs and rock and roll," chose many of his heroes, like Chuck Berry and Etta James. And as a luxury item, he opted not for a musical instrument or an inducement to pleasure, but for a very practical machete.
The long-running Desert Island Discs owes its popularity not simply to famous people making lists, however; that premise has served throughout its 75 years as scaffolding for some of the most fascinating and intimate conversations with artists, actors, politicians, and other notables.
In Kirsty Young's 2016 interview with Tom Hanks, the affable actor—whose list included Dean Martin, Dusty Springfield, Talking Heads and a Hermes 3000 manual typewriter—broke down in tears while telling the painful story of his lonely childhood. "What have you done to me?" he said to Young, then told her he was trying to express "the vocabulary of loneliness." In 2014, Young pronounced artist and 12 Years a Slave director Steve McQueen—a devotee of Prince, Michael Jackson, and Kate Bush—one of her all time favorite interviewees for his candid, engaging discussion of art as his "salvation."
But of course, no popular entertainment succeeds without its controversies, and Desert Island Discs has had plenty of those moments as well. Sometimes scandalous moments—at least for the show's host—have popped up in the midst of otherwise excellent interviews. In 2009, Morrissey sat down with Young for an interview that included "plenty of positive statements," writes NME, including "his relative ease with life." Yet she was shocked to hear him defend suicide as "honourable… an act of great control." Whether he meant it or not, true fans of the singer would not have raised an eyebrow.
Another exchange hardly out of character for the interviewee occurred during a much less engaging conversation. In 1989, Lady Mosley, aristocratic wife of British Union of Fascists leader Oswald Mosley, proclaimed her admiration for Hitler and denied the Holocaust. Host Sue Lawley seemed "stunned," the BBC notes, and accused Mosley of "rewriting history." It's hard to know what else the host expected from a woman The Guardian called "unrepentant" and "Hitler's angel" upon her death in 2003.
Such unpleasant interviews as Mosley's are few and far between in the massive archive of Desert Island Discs episodes on the BBC's website, which spans the years 1956-2011, with many more recent episodes on the site as well, like this conversation with Bruce Springsteen. Other notable interviews come from Brian Eno in 1991, Yoko Ono in 2007, Maya Angelou in 1987, and Judi Dench just last year. Want to know their picks? You'll have to listen to the episodes–all of which you can download–to find out.
All of the show's subjects are accomplished people, but not all of them have been celebrities. The BBC has chosen as one of its most moving interviews a 2016 conversation with David Nott, who has volunteered as a surgeon on battlefields around the world since 1993. Nott's harrowing stories of over twenty years of warzone trauma will likely have you convinced that among the show's hundreds of guests, he may be most in need of that island getaway.
Given Desert Island Discs' constraints of eight recordings, one book, and one luxury item, what would you, castaway readers, take with you, and why? Please tell us in the comments below.
Related Content:
Studs Terkel Interviews Bob Dylan, Shel Silverstein, Maya Angelou & More in New Audio Trove
Library of Congress Releases Audio Archive of Interviews with Rock 'n' Roll Icons
Maurice Sendak's Emotional Last Interview with NPR's Terry Gross, Animated by Christoph Niemann
Josh Jones is a writer and musician based in Durham, NC. Follow him at @jdmagness