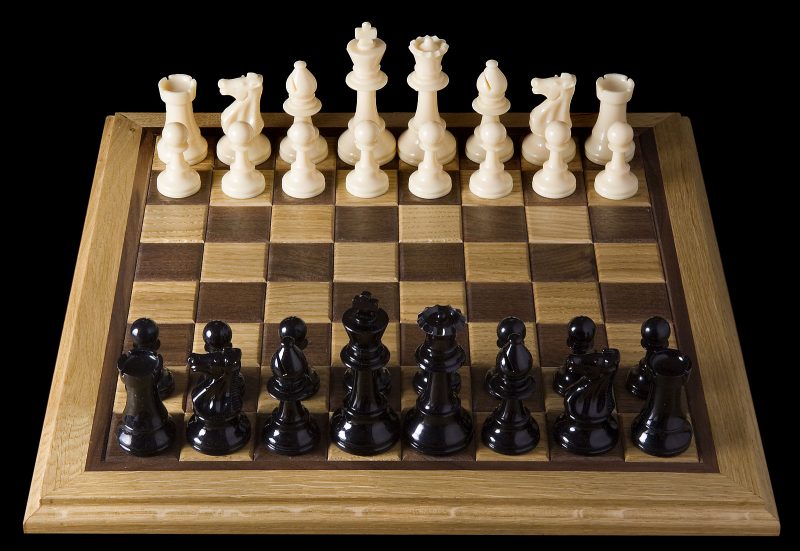 Image by Michael Maggs, via Wikimedia Commons
FYI: In 2011, Ward Farnsworth published a two-volume collection called Predator at The Chessboard: A Field Guide To Chess Tactics (Volume 1 – Volume 2) where he explains countless chess tactics in plain English. In this 700-page collection, "there are 20 chapters, about 200 topics within them, and over 1,000 [chess] positions discussed." Now for the even better part: Farnsworth also made these volumes available free online. Just visit chesstactics.org and you can start making yourself a better chess player whenever you have the urge.
Naturally, Predator At The Chessboard will be added to our collection, 800 Free eBooks for iPad, Kindle & Other Devices.
If you would like to sign up for Open Culture's free email newsletter, please find it here.
If you would like to support the mission of Open Culture, consider making a donation to our site. It's hard to rely 100% on ads, and your contributions will help us continue providing the best free cultural and educational materials to learners everywhere. You can contribute through PayPal, Patreon, and Venmo (@openculture). Thanks!
Related Content:
Claymation Film Recreates Historic Chess Match Immortalized in Kubrick's 2001: A Space Odyssey
A Human Chess Match Gets Played in Leningrad, 1924
Man Ray Designs a Supremely Elegant, Geometric Chess Set in 1920 (and It's Now Re-Issued for the Rest of Us)
Play Chess Against the Ghost of Marcel Duchamp: A Free Online Chess Game
Watch Bill Gates Lose a Chess Match in 79 Seconds to the New World Chess Champion Magnus Carlsen