NOTE: As of July 22, we updated this post to include the videos from the class sessions. Watch the playlist of lectures above.
I have my doubts about whether we should call regular acts of civic duty "resistance," rather than Constitutionally-protected democratic freedoms.  Yesterday we remembered Martin Luther King, Jr. on the 49th anniversary of his assassination (and the 50th anniversary of his speech opposing the Vietnam War). As King and countless other civil rights and anti-war campaigners have demonstrated—some at the cost of their lives—civil disobedience is very often required and morally justified when legal appeals for justice fail. But for better or worse, "The Resistance" has become a catch-all media term for a loose and very often fractious collection of mainstream Democrats, progressives, and radicals of all stripes, whose tactics range from polite phone lobbying to brawling with white supremacists in the streets.
Millions of people who formerly had little to no involvement in politics have thrown themselves into activism, and veteran organizers have been overwhelmed with new recruits. Just as quickly, those organizers have met the challenge by disseminating guides for lobbying representatives, running for office, and participating in more direct forms of action.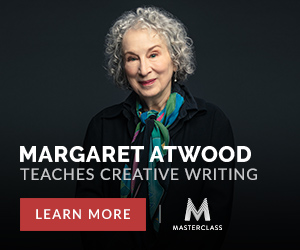 Every movement has its resident scholars and educators, whether they be erudite laypeople, professional academics, or enterprising college students. A group from the latter category, "progressive students," writes CNN, from Harvard's Kennedy School of Government, begin today what they're calling "Resistance School," a "4-week course in anti-Trump activism… open to people across the country and the world." (You can watch the video from the course above.)
At their site, the students bill "Resistance School" as a series of "practical skills for taking back America" and open their online syllabus with a quote spuriously attributed to Thomas Jefferson: "When injustice becomes law, resistance becomes duty." It's possible that whoever said it had bloodier things in mind. Resistance School sticks to peaceful means, with four sessions that teach, in order, "How to Communicate our Values in Political Advocacy," "How to Mobilize and Organize our Communities," "How to Structure and Build Capacity for Action," and "How to Sustain the Resistance Long-Term." Instructors are drawn from the ranks of academia, labor organizing, and the Obama administration, and you can stream the sessions on the school's site or on Facebook, or attend in person.
The Resistance School is sure to attract criticism, not only from the expected sources but from more anti-establishment factions on the left. But that may be unlikely to deter the more than 10,000 people who have registered for the first class. Organizers have encouraged people to attend in groups, and currently have about 3,000 groups enrolled. "Some are coming with groups of 700 people," says co-founder Shanoor Seervai, "some are smaller groups, potlucks, gathering in people's kitchens."
Servaai and fellow Kennedy School students have been taken aback and are now, writes CNN, "grappling with questions of scale." How, they wonder, will such large numbers of people coordinate; how to measure the impact of the program?…. questions, perhaps, they will resolve by the fourth session, "How to Sustain the Resistance Long-Term." But they're certainly not alone in trying to steer a massive surge of new interest in activism and electoral politics. As the millions now planning and participating in civil actions across the country attest, people have begun to take to heart sentiments recently expressed by organizer Alice Marshall: "If we wait for some great leader to save us we are lost. We have to save ourselves."
Related Content:
Matt Damon Reads Howard Zinn's "The Problem is Civil Obedience," a Call for Americans to Take Action
Henry David Thoreau on When Civil Disobedience and Resistance Are Justified (1849)
Read Martin Luther King and The Montgomery Story: The Influential 1957 Civil Rights Comic Book
Watch The March, the Masterful, Digitally Restored Documentary on The Great March on Washington
Josh Jones is a writer and musician based in Durham, NC. Follow him at @jdmagness