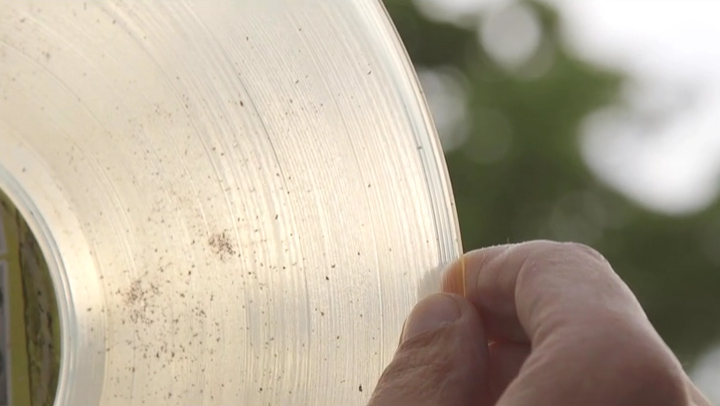 In February, Ted Mills wrote about a new company–And Vinyly–which will press your ashes into a playable vinyl record when your time eventually runs out. The basic service runs $4,000, and it gets you 30 copies of a record containing your ashes. The rub is that you can't "use copyright-protected music to fill up the 12 minutes per side, so no 'Free Bird' or 'We Are the Champions,' unfortunately."
But it does raise the question, as I put on Twitter yesterday… If you could head into eternity pressed into a cherished album, which would you choose? This isn't necessarily a what-record-would-you-take-to-a-deserted island scenario, taken to the nth degree. Meaning, it's not necessarily a question of what record would you listen to endlessly, for eternity (although you could choose to make it that). Rather, the question might be: What album do you have a deep, abiding personal connection with? Which record captures your spirit? And, when thrown on the turntable, can keep you sonically in this world?
My pick, Abbey Road. "Come Together" has a bit of anti-establishment bite. "Here Comes the Sun" and "Something" tap into something emotional and nostalgia-inducing for me. And, oh, that medley on Side 2! Just click play any time.
Your picks? Please add them to the comments below.
If you would like to sign up for Open Culture's free email newsletter, please find it here.
If you would like to support the mission of Open Culture, consider making a donation to our site. It's hard to rely 100% on ads, and your contributions will help us continue providing the best free cultural and educational materials to learners everywhere. You can contribute through PayPal, Patreon, and Venmo (@openculture). Thanks!