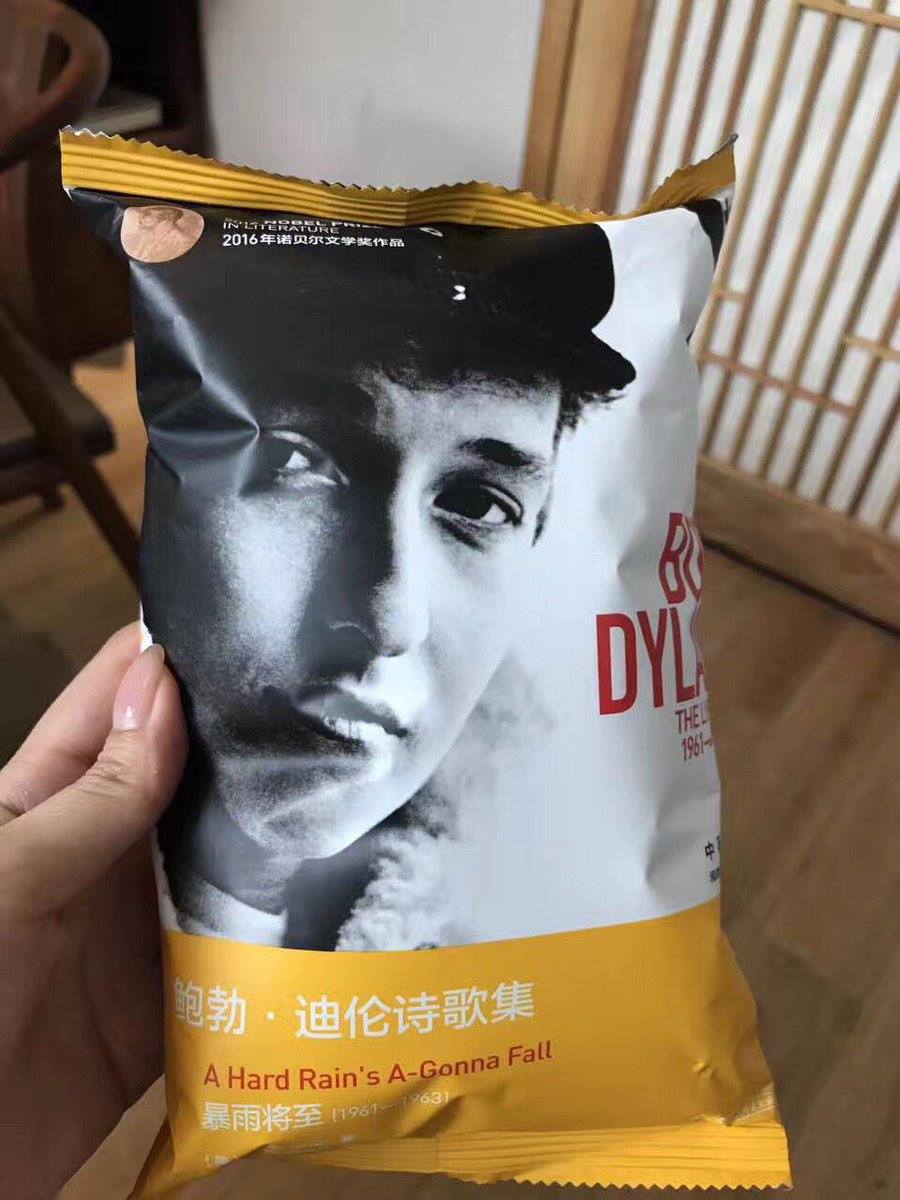 They sound tasty. The rub? You have to travel to China to get them.
And now a question for any readers fluent in Chinese. Can you translate the text on the bag? We would be curious to know what's the pitch for these chips. Feel free to put any translations in comments section below.
If you would like to support the mission of Open Culture, consider making a donation to our site. It's hard to rely 100% on ads, and your contributions will help us continue providing the best cultural and educational materials to learners everywhere. You can contribute through PayPal, Patreon, Venmo (@openculture) and Crypto. Thanks for your support!
Related Content:
Allen Ginsberg Teaches You How to Meditate with a Rock Song Featuring Bob Dylan on Bass
Two Legends Together: A Young Bob Dylan Talks and Plays on The Studs Terkel Program, 1963
Jeff Bridges Narrates a Brief History of Bob Dylan's and The Band's Basement Tapes