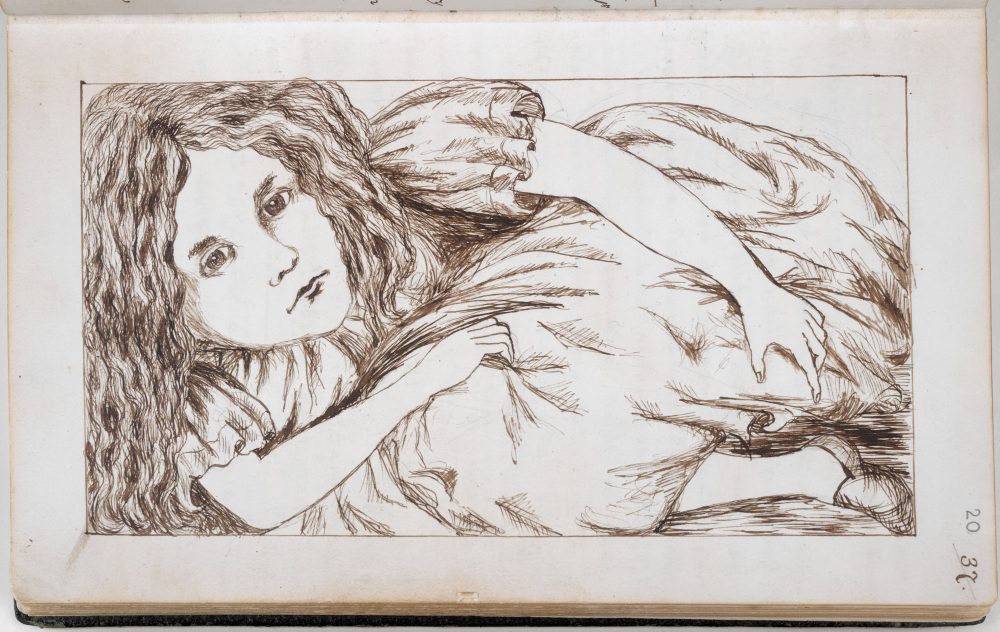 Almost exactly 155 years ago, Lewis Carroll told three young sisters a story. He'd come up with it to enliven a long boat trip up the River Thames, and one of the children aboard, a certain Alice Liddell, enjoyed it so much that she insisted that Carroll commit it to paper. Thus, so the legend has it, was Alice's Adventures in Wonderland born, although Lewis Carroll, then best known as Oxford mathematics tutor Charles Lutwidge Dodgson, hadn't taken up his famous pen name yet, and when he did write down Alice's Adventures in Wonderland, it took its first form as Alice's Adventures Under Ground. You can read that handwritten manuscript, complete with illustrations, at the British Library.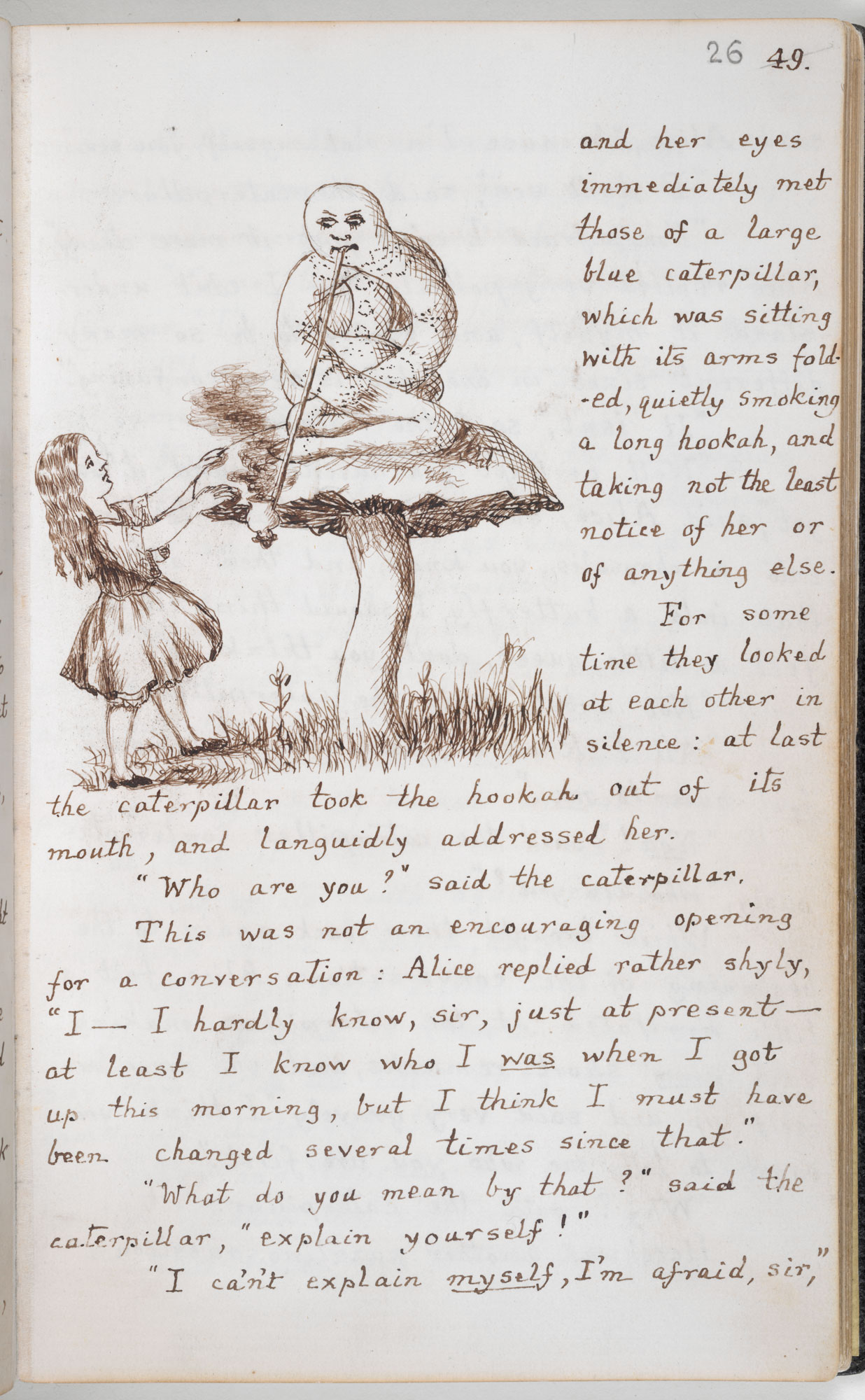 Carroll presented the fictional Alice's namesake with the manuscript, according to the British Library, as an early Christmas present in 1864. When his friends encouraged him to publish it, he performed a few revisions, "removing some of the family references included for the amusement of the Liddell children," adding a couple of chapters (the beloved Cheshire Cat and the Mad Hatter's tea party being among their new material), and enlisting John Tenniel, a Punch magazine cartoonist known for his illustrations of Aesop's Fables, to create professional art to accompany it. The result, retitled Alice's Adventures in Wonderland, came out in 1865 and has never gone out of print.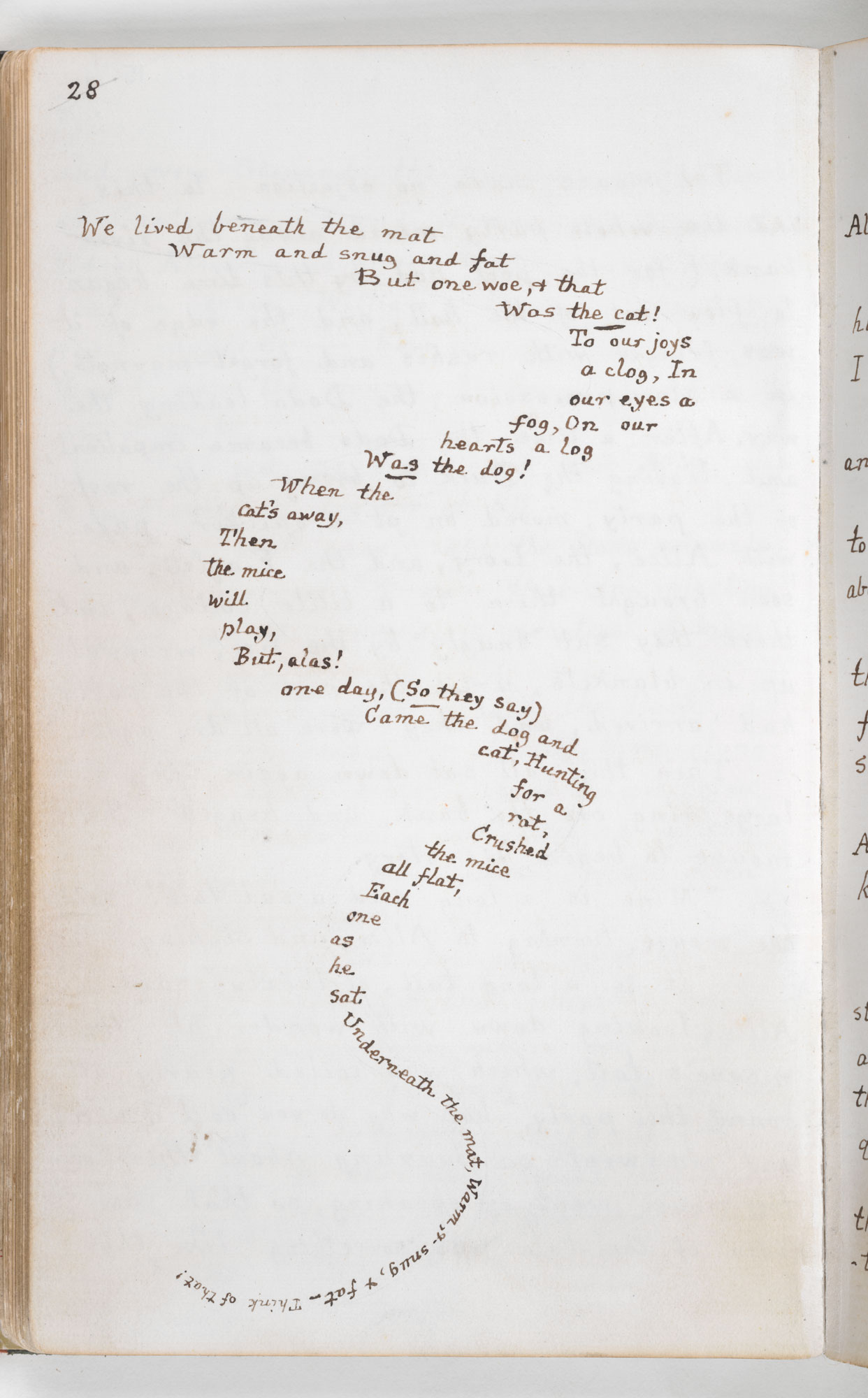 Though Tenniel's vivid renderings of Alice and the eccentric characters she encounters have remained definitive, plenty of other artists, including Salvador Dalí and Ralph Steadman, have attempted the surely almost irresistible challenge of illustrating Carroll's highly imaginative story. But today, says Skidmore College professor Catherine J. Golden at The Victorian Web, "critics have reevaluated Carroll's caricature-style illustration. Carroll expertly intertwines his handwritten text with his pictures to advance the growth motif. His conception of the mouse's 'tale' shaped like an actual mouse's 'tail' is an excellent example of emblematic verse."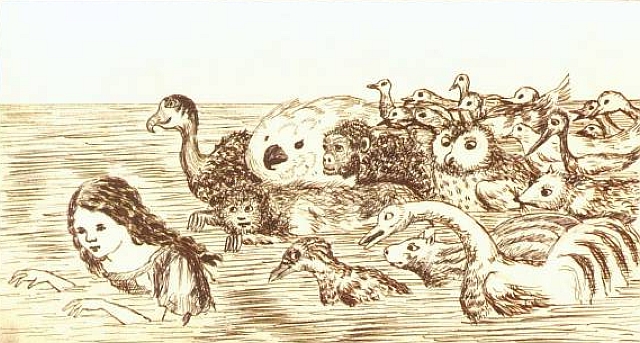 Tenniel, Golden argues, "essentially refashioned with realism and improved upon many of Carroll's sketchy or anatomically incorrect illustrations, adding domestic interiors and landscapes that appealed to middle-class consumers of the 1860s." Even "late twentieth-century graphic novel adaptations of Alice in Wonderland recall many of Carroll's inventive designs as well as those of Tenniel," which gives Carroll's original manuscript more claim to having provided the visual basis, not just the textual one, for the following century and a half of sequels official and unofficial, as well as adaptations, reenvisionings, and reimaginings of this "Christmas gift to a dear child in memory of a summer day."
You can view Carroll's original manuscript, complete with illustrations, here.
Related Content:
Alice's Adventures in Wonderland Read by Sir John Gielgud: A Great Way to Celebrate the Novel's 150th Anniversary
Lewis Carroll's Photographs of Alice Liddell, the Inspiration for Alice in Wonderland
Photo of the Real Alice in Wonderland Circa 1862
See Ralph Steadman's Twisted Illustrations of Alice's Adventures in Wonderland on the Story's 150th Anniversary
The First Film Adaptation of Alice in Wonderland (1903)
Lewis Carroll's Classic Story, Alice's Adventures in Wonderland, Told in Sand Animation
When Aldous Huxley Wrote a Script for Disney's Alice in Wonderland
Based in Seoul, Colin Marshall writes and broadcasts on cities and culture. He's at work on the book The Stateless City: a Walk through 21st-Century Los Angeles, the video series The City in Cinema, the crowdfunded journalism project Where Is the City of the Future?, and the Los Angeles Review of Books' Korea Blog. Follow him on Twitter at @colinmarshall or on Facebook.