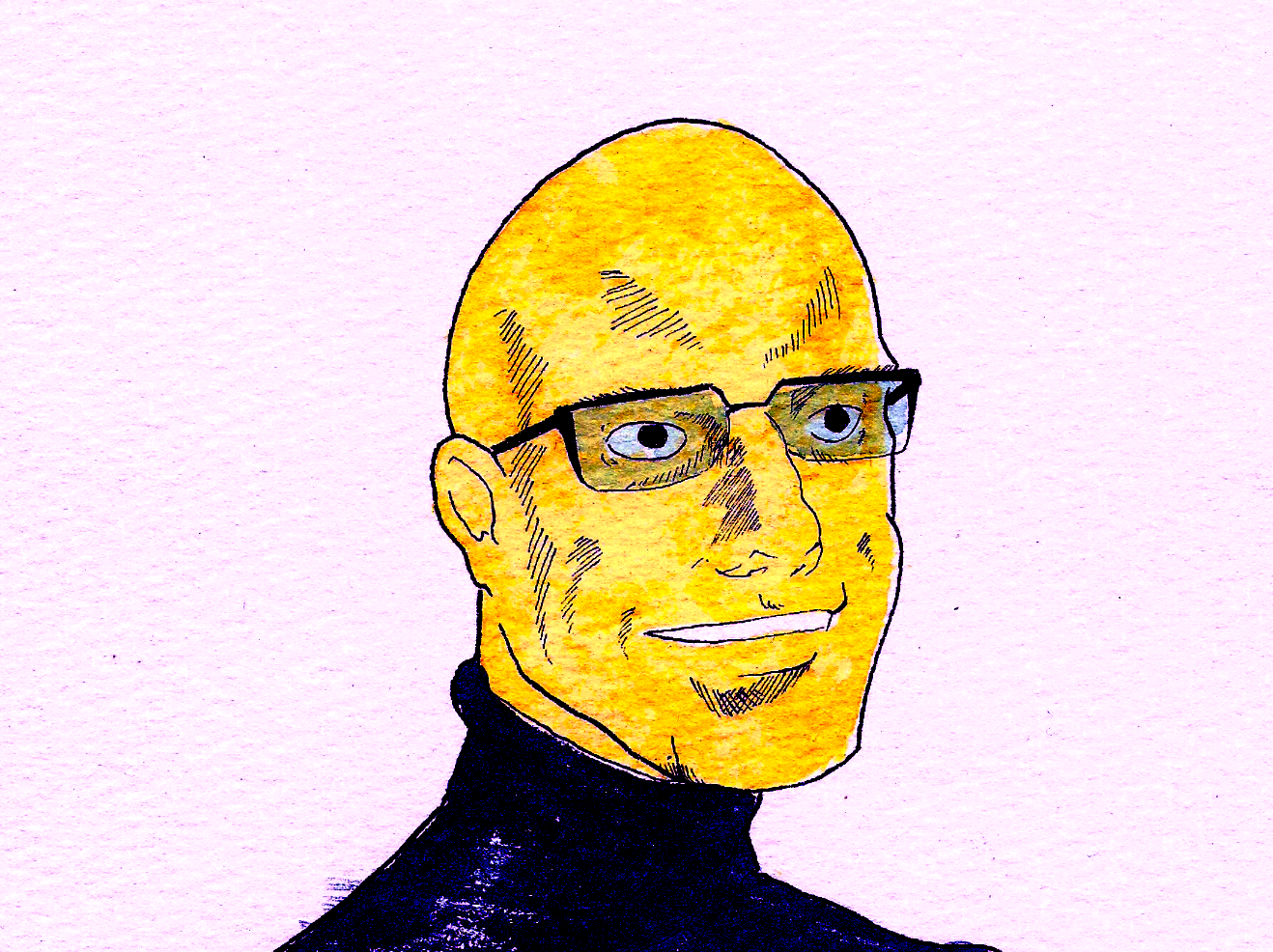 Image by Nemomain, via Wikimedia Commons
French theorist Michel Foucault rose to international prominence with his critical histories—or "archaeologies"—of scientific knowledge and technocratic power. His first book, Madness and Civilization, described the Enlightenment-era creation of insanity as a category set apart from reason, which enabled those labeled mad to be subjected to painful, invasive treatments and lose their freedom and agency during a period he called "the Great Confinement."
A follow-up, The Birth of the Clinic, appeared in 1963, introducing the notion of the "medical gaze," a cold, probing ideological instrument that dehumanizes patients and allows people to be made into objects of experimentation. Foucault tended to view the world through a particularly grim, claustrophobic, even paranoid lens, though one arguably warranted by the well-documented histories he unearthed and the contemporary technocratic police states they gave rise to.
But Foucault also insisted that in all relations of power, "there is necessarily the possibility of resistance." His own forms of resistance tended toward political activism, adventurous sexual exploits, Zen meditation, and drugs. He grew pot on his balcony in Paris, did cocaine, smoked opium, and "deanatomized the localization of pleasure," as he put it, with LSD. The experimentation constituted what he called a "limit experience" that transgressed the boundaries of a socially-imposed identity.
But in a strange irony, the first time Foucault dropped acid, he himself became the subject of an experiment conducted on him by one of his followers, Simeon Wade, an assistant professor of history at Claremont Graduate School. In 1975 Foucault gave a seminar at UC Berkeley, where he would later finish his career in the years before his death in 1984. While in California, he accepted an invitation from Wade and his partner Michael Stoneman to take a road trip to Death Valley. "I was performing an experiment," Wade remembered in a recent interview on Boom California. "I wanted to see [how] one of the greatest minds in history would be affected by an experience he had never had before."
We went to Zabriskie Point to see Venus appear. Michael placed speakers all around us, as no one else was there, and we listened to Elisabeth Schwarzkopf sing Richard Strauss's, Four Last Songs. I saw tears in Foucault's eyes. We went into one of the hollows and laid on our backs, like James Turrell's volcano, and watched Venus come forth and the stars come out later. We stayed at Zabriskie Point for about ten hours.
The desert acid trip, Wade says, changed Foucault permanently, for the better. "Everything after this experience in 1975," he says, "is the new Foucault, neo-Foucault…. Foucault from 1975 to 1984 was a new being." The evidence seems clear enough. Foucault wrote Wade and Stoneman a few months later to tell them "it was the greatest experience of his life, and that it profoundly changed his life and his work…. He wrote us that he had thrown volumes two and three of his History of Sexuality into the fire and that he had to start over again."
Foucault had succumbed to despair prior to his Death Valley trip, Wade says, contemplating in his 1966 The Order of Things "the death of humanity…. To the point of saying that the face of man has been effaced." Afterward, he was "immediately" seized by a new energy and focus. The titles of those last two, rewritten, books "are emblematic of the impact this experience had on him: The Uses of Pleasure and The Care of the Self, with no mention of finitude." Foucault biographer James Miller tells us in the documentary above (at 27:30) —Michel Foucault Beyond Good and Evil— that everyone he spoke to about Foucault had heard about Death Valley, since Foucault told anyone who would listen that it was "the most transformative experience in his life."
There were some people, notes interviewer Heather Dundas, who believed that Wade's experiment was unethical, that he had been "reckless with Foucault's welfare." To this challenge Wade replies, "Foucault was well aware of what was involved, and we were with him the entire time." Asked whether he thought of the repercussions to his own career, however, he replies, "in retrospect, I should have." Two years later, he left Claremont and could not find another full-time academic position. After obtaining a nursing license, he made a career as a nurse at the Los Angeles County Psychiatric Hospital and Ventura County Hospital, exactly the sort of institutions Foucault had found so threatening in his earlier work.
Wade also authored a 121-page account of the Death Valley trip, and in 1978 published Chez Foucault, a mimeographed fanzine introduction to the philosopher's work, including an unpublished interview with Foucault. For his part, Foucault threw himself vigorously into the final phase of his career, in which he developed his concept of biopower, an ethical theory of self-care and a critical take on classical philosophical and religious themes about the nature of truth and subjectivity. He spent the last 9 years of his life pursuing the new pathways of thought that opened to him during those extraordinary ten hours under the hot sun and cool stars of the Death Valley desert.
You can read the complete interview with Wade at BoomCalifornia.com.
Related Content:   
Michel Foucault: Free Lectures on Truth, Discourse & The Self (UC Berkeley, 1980-1983)
Hear Michel Foucault's Lecture "The Culture of the Self," Presented in English at UC Berkeley (1983)
Watch a "Lost Interview" With Michel Foucault: Missing for 30 Years But Now Recovered
Michel Foucault – Beyond Good and Evil: 1993 Documentary Explores the Theorist's Controversial Life and Philosophy
Read Chez Foucault, the 1978 Fanzine That Introduced Students to the Radical French Philosopher
Josh Jones is a writer and musician based in Durham, NC. Follow him at @jdmagness