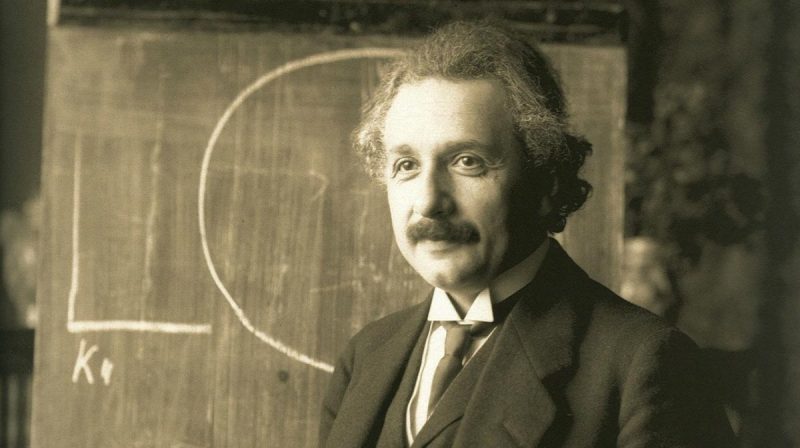 Albert Einstein had a theory of general relativity. Turns out, he had a theory of happiness, too.
While traveling in Japan in 1922, Einstein learned that he had won the Nobel Prize. Suddenly the object of unwanted publicity, he secluded himself inside the Imperial Hotel in Tokyo. And while there, explains NPR, "a courier came to the door to make a delivery." In lieu of giving the courier a small tip, Einstein handed the courier two handwritten notes, one of which read: "A calm and modest life brings more happiness than the pursuit of success combined with constant restlessness."'
Einstein also gave the bellhop another useful piece of advice: Don't lose those handwritten notes. They might be worth something someday.
Sure enough, Einstein's scrawled theory of happiness sold for $1.6 million at an auction on Tuesday.
If you would like to sign up for Open Culture's free email newsletter, please find it here.
If you would like to support the mission of Open Culture, consider making a donation to our site. It's hard to rely 100% on ads, and your contributions will help us continue providing the best free cultural and educational materials to learners everywhere. You can contribute through PayPal, Patreon, Venmo (@openculture) and Crypto. Thanks!
Related Content:
Albert Einstein Tells His Son The Key to Learning & Happiness is Losing Yourself in Creativity (or "Finding Flow")
The Musical Mind of Albert Einstein: Great Physicist, Amateur Violinist and Devotee of Mozart
Albert Einstein on Individual Liberty, Without Which There Would Be 'No Shakespeare, No Goethe, No Newton'
Listen as Albert Einstein Calls for Peace and Social Justice in 1945
Albert Einstein Reads 'The Common Language of Science' (1941)
Free Online Psychology Courses