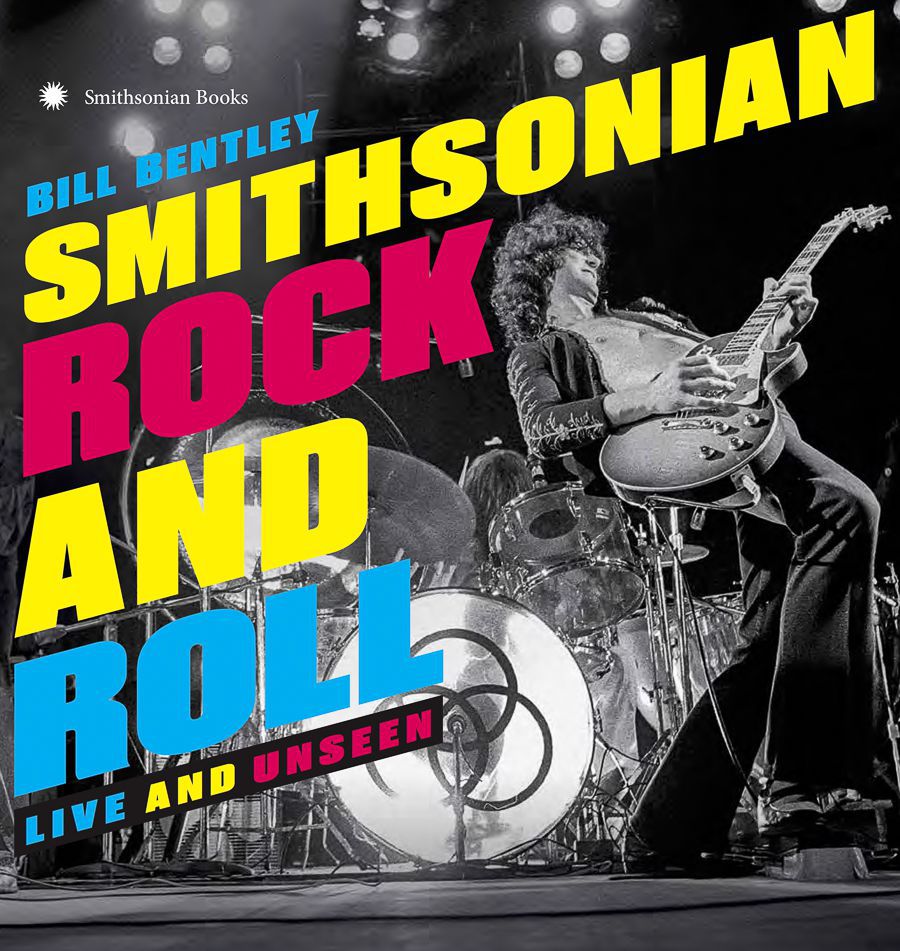 Rock pho­tog­ra­phy is an art form in itself, as demon­strat­ed by books and exhi­bi­tions of some of its mas­ters like Mick Rock, Jen­ny Lens, Pen­nie Smith, and so many oth­ers. But two years ago, the Smith­son­ian turned to the crowd, to the fan, to the ama­teur pho­tog­ra­ph­er, with a call to sub­mit pho­tos from over six decades of rock and roll that weren't hang­ing on gallery walls, but sit­ting in a shoe­box some­where. From fans with insta­mat­ic cam­eras to ama­teurs cov­er­ing con­certs for their school paper, the Smith­son­ian want­ed anoth­er angle on our cul­tur­al obses­sion.
Many of the con­tri­bu­tions now live on a crowd­sourced web­site. And a result­ing book Smith­son­ian Rock and Roll: Live and Unseen col­lects the best of these in a chrono­log­i­cal his­to­ry of the genre, from post-war blues to the late 20th cen­tu­ry. It will be offi­cial­ly released on Octo­ber 24, though you can pre-order now.
Web­sites Mash­able and Dan­ger­ous Minds present a selec­tion of pho­tos from the book, such as a shot of Sly Stone at the height of his pow­ers (and belt buck­le size), a pic of the Talk­ing Heads on stage in Berke­ley, 1977; a dark and mys­te­ri­ous glimpse of Bon­nie Raitt, cir­ca 1974; and a shot of Cream play­ing the Chica­go Col­i­se­um tak­en from the side of the stage, with Gin­ger Baker's head a com­plete blur. Also find Joni Mitchell at Klein­hans Music Hall. And The Ramones in Tempe, Ari­zona, cir­ca 1978.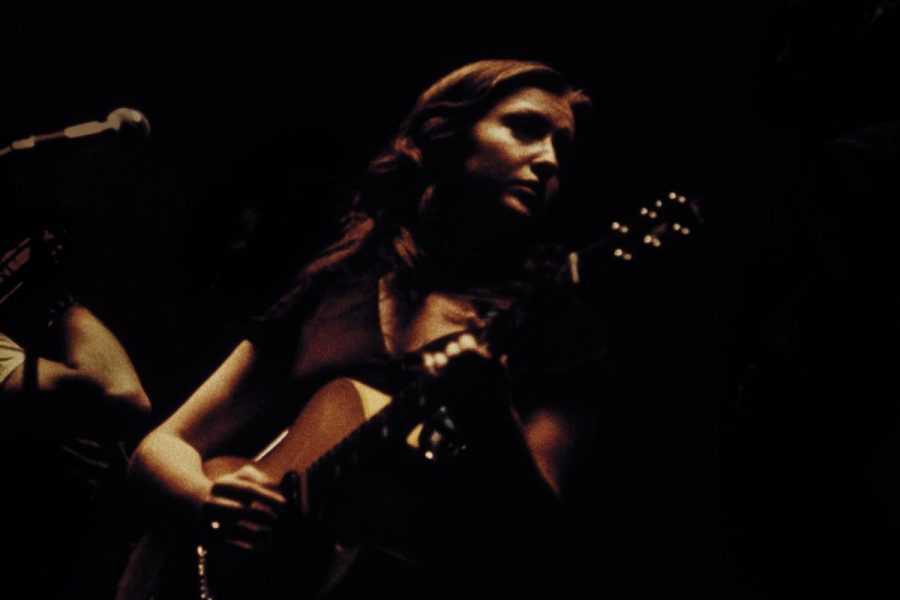 Bon­nie Raitt at the Har­vard Square The­atre, by Bar­ry Schneier/Smithsonian Books
It's a reminder of how unpre­ten­tious these live shows could be, hap­pen­ing in a world with the sim­plest of light­ing rigs and decades from the big screen pro­jec­tions even up-and-com­ing bands now indulge in. For the most part, this was an inti­mate con­tract between the artist and the audi­ence, all crammed into small clubs with smoke, sweat, heat, and, most impor­tant­ly, elec­tric­i­ty in the air.
The new book also fea­tures tales from the peo­ple who took the pho­tos, along with some more pro­fes­sion­al pho­tos to "flesh out this overview of rock and roll," accord­ing to the intro­duc­tion by orga­niz­er Bill Bent­ley. He adds: "The results, span­ning six decades, aim for nei­ther ency­clo­pe­dic author­i­ty nor com­pre­hen­sive final­i­ty, but rather an index of supreme influ­ence."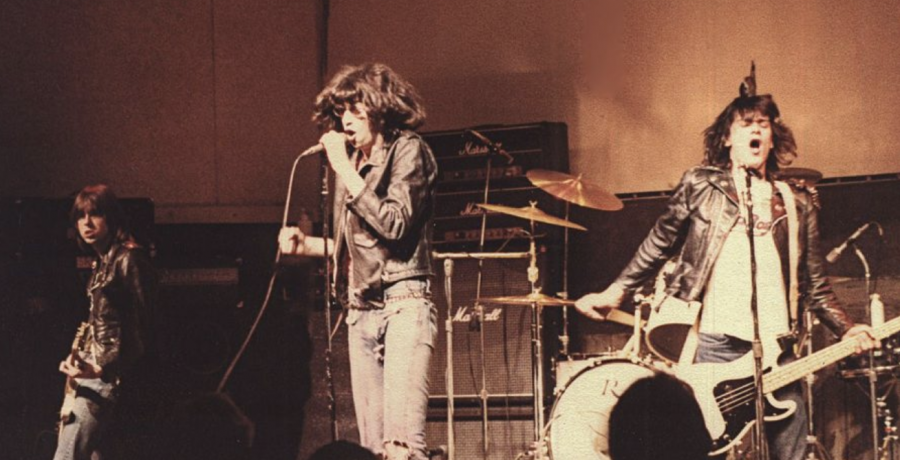 The Ramones in Tempe, Ari­zona, by Dori­an Boese/Smithsonian Books
That supreme influ­ence con­tin­ues to be felt, for sure. Although the sub­mis­sion win­dow is now closed, the Smith­so­ni­an's web­site allows you to look through the hun­dreds of sub­mis­sions to the project.
Relat­ed Con­tent:
UC San­ta Cruz Opens a Deadhead's Delight: The Grate­ful Dead Archive is Now Online
Bea­t­les, Friends & Fam­i­ly: Pho­tos by Lin­da McCart­ney
Judy!: 1993 Judith But­ler Fanzine Gives Us An Irrev­er­ent Punk-Rock Take on the Post-Struc­tural­ist Gen­der The­o­rist
Ted Mills is a free­lance writer on the arts who cur­rent­ly hosts the FunkZone Pod­cast. You can also fol­low him on Twit­ter at @tedmills, read his oth­er arts writ­ing at tedmills.com and/or watch his films here.