Fashion as Design, a free online course by the Museum of Modern Art (MoMA), beginning this coming week , may not equip you with the skills to bring a fabulous garment to fruition, but it will help you understand the context behind clothes both workaday and wild.
Led by Department of Architecture and Design Senior Curator Paola Antonelli, Curatorial Assistant Michelle Millar Fisher, and Research Assistant Stephanie Kramer—whose respective fashion heroes are actor Cate Blanchett, designer Claire McArdle, and activist Gloria Steinem—the course will consider the history and impact of 70+ individual garments.
The pieces can be examined in person through the end of January as part of MoMA's Items: Is Fashion Modern? exhibition.
Some of the duds on the syllabus benefited from a celebrity boost, such as Bruce Lee's iconic red track suit, recreated with its proper early 70's cut, below.
Others, just as iconic, can be bought without fanfare in a drugstore or supermarket—witness the plain white t-shirt, introduced to MoMA's collection when Antonelli was curating 2004's Humble Masterpieces: Everyday Marvels of Design.
Students with no particular interest in fashion may be intrigued to consider the threads on their backs through such lenses as marketing, distribution, politics, identity, and economics.
Students will also delve into the lifecycle of clothing, fashion-related labor practices, and sustainability. The more consumers understand this side of the biz, the likelier it is that the fashion industry will be pushed toward adopting more ethical practices.
Enroll in the Museum of Modern Art's free Fashion as Design course here or stick a toe in with the companion exhibition's Youtube playlist or the teachers' delightfully candid first-person commentary in Surface Magazine's behind-the-scenes coverage: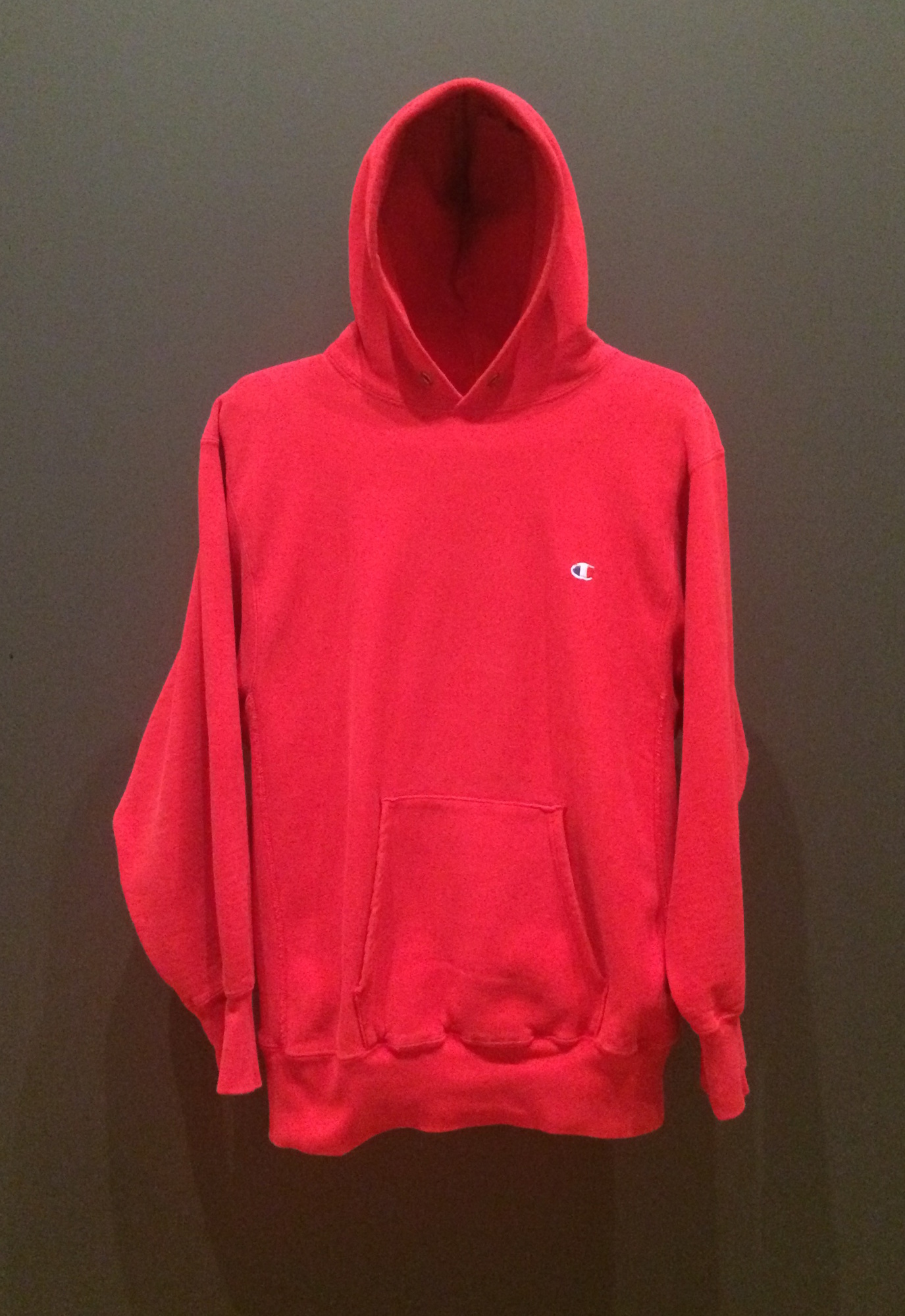 The Hoodie
The hoodie is one of those items that has had a long and multifaceted life, and one that's become so politically charged. But this sweater, with the hood and the string, with or without the zipper, is from the 1930s, from a company that was called Knickerbocker Knitting Company, before it became Champion. Initially the hoodie was made for athletes, to keep them warm before or after training. It was immediately co-opted by construction and cold-storage workers. Then in the 1970s and '80s it became city-dwelling kids' garment of choice when skateboarding illegally or writing graffiti or breakdancing. There's an aspect of the hoodie that's become a kind of quiet defiance of the system—of wanting to be in the middle of it but somehow away from it. The hoodie gives you a false impression of being invisible. All these different histories bring us to today. The Trayvon Martin and George Zimmerman incident a few years ago transformed the hoodie into this symbol of injustice. We're going to have this red Champion hoodie from the 1980s—when it's at the moment of transition. But it's going to be there by itself and we're hoping it's going to be really resonant. It shows the power that certain garments have to become symbols for political struggle. —Paola Antonelli
Related Content:
Google Creates a Digital Archive of World Fashion: Features 30,000 Images, Covering 3,000 Years of Fashion History
1930s Fashion Designers Predict How People Would Dress in the Year 2000
Every Exhibition Held at the Museum of Modern Art (MoMA) Presented in a New Web Site: 1929 to Present
Ayun Halliday is an author, illustrator, theater maker and Chief Primatologist of the East Village Inky zine.  Follow her @AyunHalliday