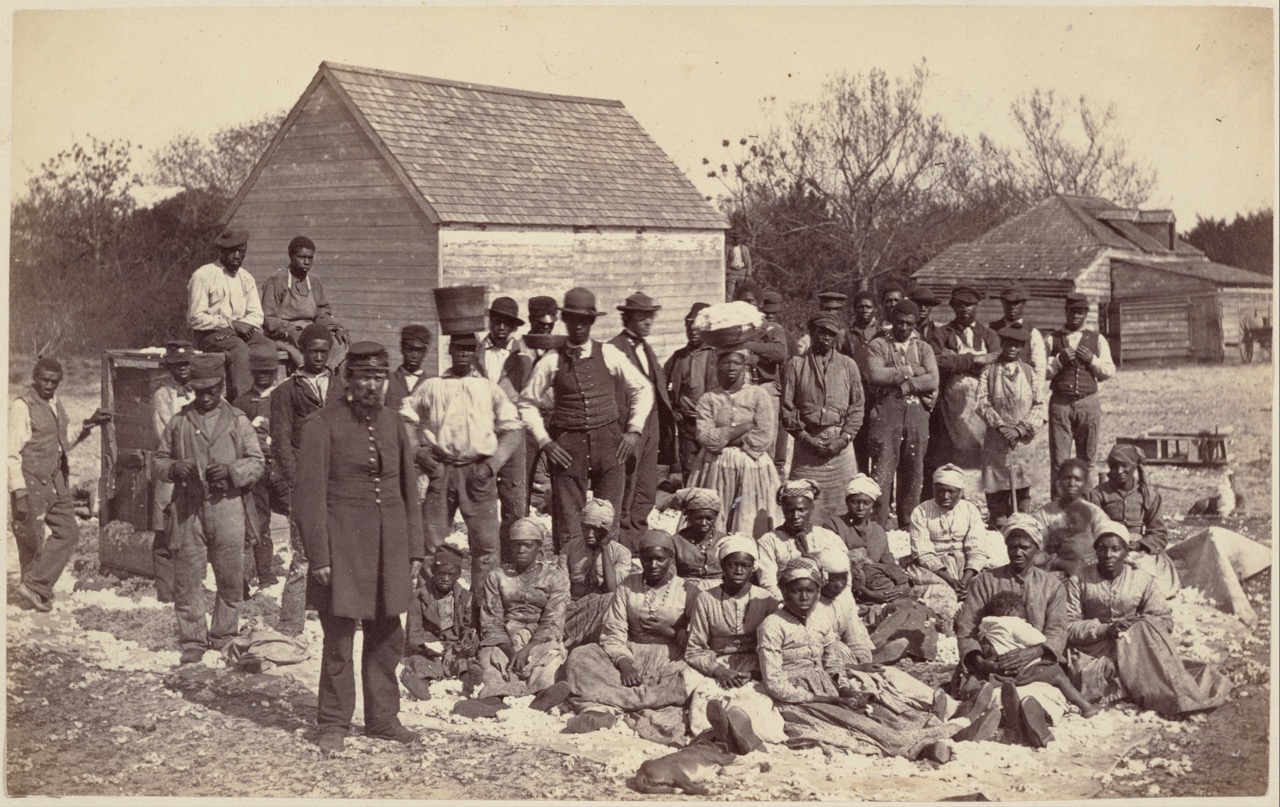 Through­out the his­to­ry of the so-called "New World," peo­ple of African descent have faced a yawn­ing chasm where their ances­try should be. Peo­ple bought and sold to labor on plan­ta­tions lost not only their names but their con­nec­tions to their lan­guage, tra­di­tion, and cul­ture. Very few who descend from this painful lega­cy know exact­ly where their ances­tors came from. The sit­u­a­tion con­tributes to what Toni Mor­ri­son calls the "dehis­tori­ciz­ing alle­go­ry" of race, a con­di­tion of "fore­clo­sure rather than dis­clo­sure." To com­pound the loss, most descen­dants of slaves have been unable to trace their ances­try fur­ther back than 1870, the first year in which the Cen­sus list­ed African Amer­i­cans by name.
But the recent work of sev­er­al enter­pris­ing schol­ars is help­ing to dis­close the his­to­ries of enslaved peo­ple in the Amer­i­c­as. For exam­ple, The Freedman's Bureau Project has made 1.5 mil­lion doc­u­ments avail­able to the pub­lic, in a search­able data­base that com­bines tra­di­tion­al schol­ar­ship with dig­i­tal crowd­sourc­ing.
And now, a just-announced Michi­gan State Uni­ver­si­ty project—sup­port­ed by a $1.5 mil­lion grant from the Mel­lon Foundation—will seek to "change the way schol­ars and the pub­lic under­stand African slav­ery." Called "Enslaved: The Peo­ple of the His­toric Slave Trade," the mul­ti-phase endeav­or is expect­ed to take 18 months to com­plete an "online hub," reports Smith­son­ian, link­ing togeth­er dozens of data­bas­es from all over the world.
"By link­ing data col­lec­tions from mul­ti­ple uni­ver­si­ties," writes MSU Today, the result­ing web­site "will allow peo­ple to search mil­lions of pieces of slave data to iden­ti­fy enslaved indi­vid­u­als and their descen­dants from a cen­tral source. Users can also run analy­ses of enslaved pop­u­la­tions and cre­ate maps, charts and graph­ics." The project is head­ed by MSU's Dean Rehberg­er, direc­tor of Matrix: The Cen­ter for Dig­i­tal Human­i­ties and Social Sci­ences at MSU; Ethan Watrall, assis­tant pro­fes­sor of anthro­pol­o­gy; and Wal­ter Hawthorne, pro­fes­sor and chair of MSU's his­to­ry depart­ment and a spe­cial­ist in African and African Amer­i­can his­to­ry.
In addi­tion to pub­lish­ing sev­er­al books on the Atlantic slave trade, Hawthorne has worked on pre­vi­ous dig­i­tal his­to­ry projects like the web­site Slave Biogra­phies, which com­piles infor­ma­tion on the "names, eth­nic­i­ties, skills, occu­pa­tions, and ill­ness­es" of enslaved indi­vid­u­als in Maran­hão, Brazil and colo­nial Louisiana. In the video above, you can see him describe this lat­est project, which coin­cides with MSU's "Year of Glob­al Africa," an 18-month cel­e­bra­tion of the university's many part­ner­ships on the con­ti­nent and "through­out the African Dias­po­ra."
Dig­i­tal his­to­ry projects like those spear­head­ed by Hawthorne and oth­er researchers help not only schol­ars but also the gen­er­al pub­lic devel­op a much more nuanced under­stand­ing of the his­to­ry of slav­ery. These tools pro­vide a wealth of infor­ma­tion, but they can­not tru­ly cap­ture the emo­tion­al and psy­cho­log­i­cal impact of the his­to­ry. For such an under­stand­ing, Mor­ri­son said in the first of her 2016 Har­vard Nor­ton lec­tures, "I look to lit­er­a­ture for guid­ance."
Relat­ed Con­tent:
African-Amer­i­can His­to­ry: Mod­ern Free­dom Strug­gle (A Free Course from Stan­ford)
1.5 Mil­lion Slav­ery Era Doc­u­ments Will Be Dig­i­tized, Help­ing African Amer­i­cans to Learn About Their Lost Ances­tors
The Anti-Slav­ery Alpha­bet: 1846 Book Teach­es Kids the ABCs of Slavery's Evils
Albert Ein­stein Explains How Slav­ery Has Crip­pled Everyone's Abil­i­ty (Even Aristotle's) to Think Clear­ly About Racism
Josh Jones is a writer and musi­cian based in Durham, NC. Fol­low him at @jdmagness